Juggling work and parenthood can take a physical and mental toll on our bodies. What we eat, or not eat, affects our mental and physical health. We all want the best for our children. Sometimes, this may result in placing our child's health and well-being above our own, and we may end up neglecting our own. But if we do not take care of our own health and well-being, how can we give our best to our children?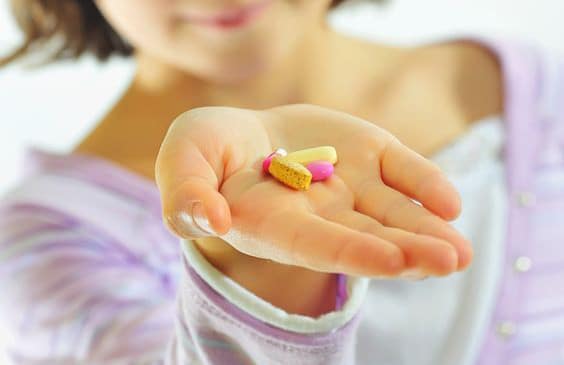 ---
Here are 4 best supplements to take for a more energised day
1. Coconut Oil
Feeling tired and drained all the time? Coconut oil may just be the energy booster you need.
One of the many benefits of consuming coconut oil is that it helps to improve energy, endurance and metabolism. It has no trans-fats and is abundant in MCTs (Medium Chain Triglycerides), such as Lauric and Caprylic acid. MCTs are less likely to be stored in the body as fats and are converted to ready energy for use.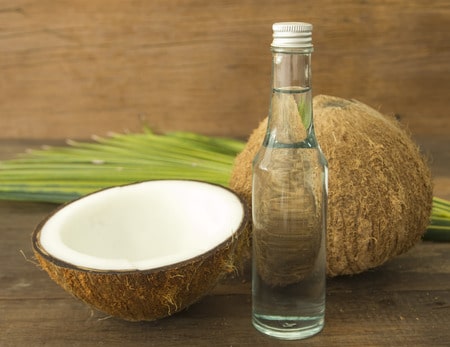 In fact many triathletes use coconut oil as their source of fuels during training and races for long-distance events. While you may not be a triathlete, but parenting itself is a long marathon on its own! Consuming a regular intake of good quality coconut oil may be a simple yet important dietary change towards maintaining healthy bodily functions.
Try PlusHealth Coconut Oil 100s, unrefined cold-pressed oil that does not utilize any solvents in the manufacturing process.
Each capsule has 1000mg of Extra Virgin Cold-pressed Organic NON-GMO Coconut Oil
Price: $28.00
2. Probiotics
Feeling bloated? Have frequent stomach problems?
There are more than 400 bacteria species in the human gut, but not all of them are good. The good bacteria in our gut are known as probiotics. Research has shown some benefits for the use of probiotics to treat diarrhea, antibiotic-associated diarrhea, irritable bowel syndrome, bloating and more.
It also strengthens your body's immune system. Probiotics in our gastrointestinal tract help to reinforce the barrier function of the intestinal lining, decreasing the chances of bacteria in our intestines from entering into the bloodstream. This decreases infections and immune-related reactions. Examples of good bacteria in our gut include Lactobacilli and Bifidobacteria.
Want a healthy digestive system and stronger immune system? PlusHealth 30 Billion Biotic might just be the supplement to help.
Each capsule contains multiple strains of live bacteria, such as DE111* (Bacillus subtillis), Bacillus coagulans, L. acidophilus, Bifidobacterium lactis, Bifidobacterium longum, Bifidobacterium breve, L. rhamnosus, L. salivarius, L. casei, L. plantarum.
*DE111 is a trademark of Deerland Enzymes, Inc.
Price: $29.80
3. Magnesium
Can't sleep well and have muscle cramps often?
Magnesium is important for many processes in our body. It regulates our muscle and nerve functions, blood sugar levels, blood pressure and aids in the making of our protein, bone, and DNA. If you have constipation, Magnesium comes in handy as it is used as a laxative and an antacid for acid indigestion. While we do get magnesium from our diet, sometimes it is insufficient, and supplements are needed.
Ensure you have the right intake of Magnesium for your body with PlusHealth Magnesium.
Each serving of 1 vegetable capsule contains: Magnesium (oxide/citrate) 500mg. Also includes Hydroxypropyl Methylcellulose, microcrystalline cellulose, vegetable magnesium stearate & silicon dioxide.
Price: $18.50
4. Vitamins
While Vitamins are necessary compounds for our normal growth and function, did you know our bodies cannot produce Vitamins on their own? We obtain most of our Vitamins from our foods.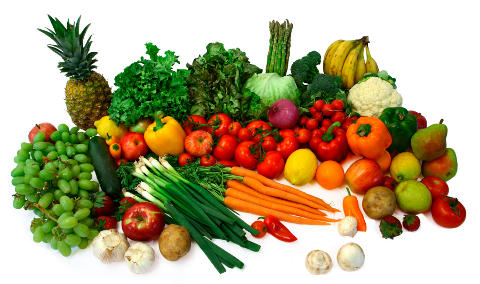 Vitamins control the chemical reactions within the body to convert food into energy and living tissue. They are two kinds of Vitamins: Water-soluble Vitamins (C and all of the B Vitamins) which can be taken daily since they are not stored in the body, and fat-soluble Vitamins (A, D, E, and K) which are stored in the body. Each Vitamin is found in various food sources, with each having its own benefits.
A balanced diet usually provides enough of the following Vitamins:
Vitamin A (beta-carotene)
Vitamin C (ascorbic acid)
Vitamin D-3 (cholecalciferol),
Vitamin E (d-Alpha), Vitamin B-1 (thiamine),
Vitamin B-2 (riboflavin), Niacin (as niacinamide)
Vitamin B-6 (pyridoxine hcl), Folate (folic acid)
Vitamin B-12 (cyanocobalamin)
Packed with all the Vitamins, important minerals from a blend of 40 fruits and vegetables, PlusHealth Complete-Vita ensures you get your sufficient dose of Vitamins daily.
Each 2 liquid-filled capsules has Vitamin A (2500IU), Vitamin C (60mg), Vitamin D (1000IU), Vitamin E (15IU), Vitamin B1 25mg, Vitamin B2 25mg, Biotin 500mcg, Vitamin B6 25mg, Magnesium 12.5mg, Calcium 25mg, Iron 9mg, Zinc 7.5mg, Selenium 12.5mcg, Chromium 100mcg, Coenzyme Q10 50mcg, Citrus Bioflavonoids 50% complete 5mg plus blends of fruits & vegetables. Other ingredients: Rice bran oil, gelatin (chlorophyll).
Price: $19.50
The above supplements are available at E+MED Pharmacy (emedsg.com)
Retail store: 144 Upper Bukit Timah Road, #02-05 Beauty World Centre Singapore 588177
Cautionary instruction: All the above products are not intended to diagnose, treat, cure, or prevent any disease.
This post is sponsored by E+MED Pharmacy.
* * * * *
Like what you see here? Get parenting tips and stories straight to your inbox! Join our mailing list here.
Want to be heard 👂 and seen 👀 by over 100,000 parents in Singapore? We can help! Leave your contact here and we'll be in touch.