If you had a choice to choose your ideal company to work for, what sort of entitlements or benefits do you lookout for the most? One that gives you work-life balance? A handsome pay? Or opportunities for professional growth? Or all of the above? We round up our top five family-friendly companies in Singapore.
#1 KK Women's and Children's Hospital (KKH)
Females account for a whopping 89% of the hospital's workforce. Many of their employees who used to work 5.5 days or 6 days a week are now working the same number of hours but over a shorter period (e.g. 5 day 40-hour week). This arrangement has benefitted many of their nurses who now have 2 days off a week. Employees can also work a compressed schedule of 4 days a week, 10 hours a day instead of 8 hours.
Family-friendly amenities and practices at KKH
Fully equipped lactation room
Provides hospital grade pumps, steam sterilisers and baby bottle detergent for their staff's usage
Workplace child care centre (solely for children of employees)
Medical benefits coverage for eligible family members
Family relocation expenses for foreign employees
Marriage gift, newborn gift, get well gift
'Wind Beneath My Wings' award, to recognise supportive family members
KKH Family Day and supporting initiatives
KKH value people and view employment as a long-term commitment towards enabling their staff with the skills and the environment to perform their best and excel in their areas of work. Sharon Ling Ai Chien, who works as a medical technologist at the Department of Pathology and Laboratory Medicine at KKH acknowledges that having an understanding supervisor coupled with a flexible work scheme has helped ease her transition back to work after her maternity leave.
"I was able to convert my full-time working status to a regular part-time after becoming a mother to take care of my newborn. When I made the switch, my superior covered my duties during my absence. When my children were unwell and I needed to take urgent leave, he would assure me not to worry about work and that my kids are my priority."
#2 NTUC Income
With a total staff strength of 1,479, of which 63.9% are women, NTUC Income employees can request to work from home or to work part-time, e.g. a few work days per week or half days.
Family-friendly amenities and practices at NTUC Income
Employee can utilise the i-flex dollar for their child, e.g. medical expenses, dental expenses, child
Care expenses (such as childcare registration/enrolment fees, school text books and uniforms) and holiday expenses
Provision of lactation room
Nancy Sim Tung Lik, a senior human resources executive who has been with NTUC Income since 2007, is grateful for the breastfeeding facilities at the office when she returned from her maternity leave. "I was provided a locker in the room to keep my pumping equipment. The relevant department also checked the fridge regularly to ensure that it was not used to store anything other than breastmilk."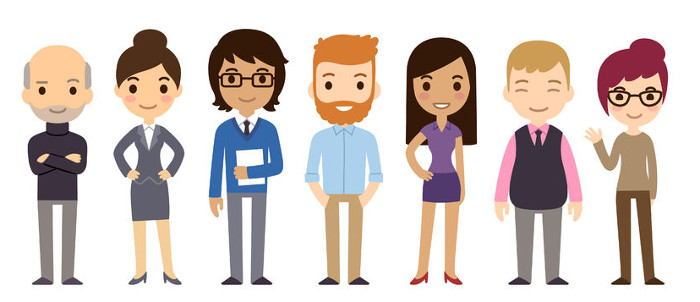 To prepare workplaces to be baby-friendly, NTUC U Family and The Association for Breastfeeding Advocacy Singapore (ABAS) have jointly developed a 1-day Workplace Breastfeeding Mentor Programme to provide information and support to new mothers in breastfeeding. Employers can support their staff to attend the course to learn how to continue their breastfeeding journey while at work, and how to mentor other colleagues who are new mothers too.
Companies can also tap on the Work-Life Grant and U Flex Family Friendly Grant to help working caregivers manage responsibilities both at work and at home. Contact U Family at ufamily@ntuc.com.sg for more info.
#3 Ernst & Young Solutions LLP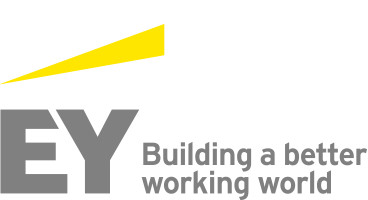 With a total staff strength of 2375, and women making up 56% of the total count, the company believes that flexibility at the workplace motivates and energizes staff, resulting in increased engagement and productivity.
FlexPlace: staff can work anywhere, either in client's place, office or from home
FlexTime: permits fluctuating start and end times during the workday, although the employee still has the same number of regularly scheduled weekly hours
FlexWork: promotes a flexible work culture by assisting individuals to balance their work and personal responsibilities.
Other family-friendly amenities and practices at Ernst & Young Solutions LLP
Lactation rooms
Employees can apply for medical leave to look after their children if their childcare leave has been exhausted
Human Resource Specialist Seet Kok Heng explained how the flexible working arrangement in his company allowed him to be at home to support his wife to take care of their baby girl. "At Ernst & Young, I am given the option to start work at 8.00am and knock off at 5.00pm. I am also able to bring my baby for vaccination and medical check-ups as I could apply for medical leave, even if my childcare leave has been exhausted."
#4 OCBC Bank

With a total strength of 6426, with 57% female staff, OCBC grants their staff the flexibility to manage their working hours on a short or longer term basis.
Flexible work arrangement scheme
Part-time employment scheme
My Flexi Hour
The programmes and policies that support working parents has enabled them to succeed in their careers and lead a meaningful family life. Heng Swee Chong is one of the many parents who has benefited from the on-site childcare facility.
Other family-friendly amenities and practices at OCBC
OCBC Flex Plan
Recreation Club@OCBC
Lactation rooms
Personal effectiveness programmes
Bursary scheme & scholarships for tertiary education
Congratulatory gift, condolence wreath
Family activities & Kids@Work
Corporate passes
On-site childcare facility
"As the childcare centre is near my workplace, this has reduced the traveling time for my family during the rush hour. We also have one hour earlier (time-off) every Friday, which I use to dine with my family. These schemes have enabled me to play bigger roles in my work and family." said the father of one, who works at the bank's Global Consumer Banking Operations Support and Systems. His child attends The Little Skool-House childcare centre at OCBC.
#5 Republic Polytechnic (RP)
With a total staff strength of 1032, with 49% of the staff comprising of female workers, employees have the flexibility to choose their starting time anytime between 7.30am to 9.30am. They can also work from home once a week. On Fridays, staff will end work 30 minutes earlier to encourage staff to spend it with their family or to engage in sports activities to keep fit.
Family-friendly amenities and practices at RP
Nursing room and pantries with dedicated refrigerators for nursing mothers
On-campus childcare centre (

Kinderland

)
Corporate passes for staff to bring their families to popular places of interests such as the Zoo,

Bird Park

, etc.
DVD loans for staff to enjoy music/movies with their families
The Polytechnic also won the Work-Life Sustained Excellence Award in 2014 and receives ongoing requests from Schools and public agencies to conduct learning journeys for their staff to learn from their work-life policies and initiatives. Supporting the large percentage of working mothers in their school has proven that working mothers are able to contribute to the workplace, while carrying out their personal roles.
Join the Breastfeeding with Love Group to find out more and be part of our breastfeeding online community!
Click on the logos to find out more about our supporting partners.
* * * * *
What do you think of the above pro-family policies of these companies? How family-friendly is your current workplace? Share your thoughts and experiences with us.
Want to be heard 👂 and seen 👀 by over 100,000 parents in Singapore? We can help! Leave your contact here and we'll be in touch.