If you believe in identifying and building on your child's strengths, interests, and abilities, pre-schools that employ the High Scope method of teaching may appeal to you.
For the uninitiated, the High Scope method—developed in Michigan, USA, in the 1960s—is an approach to early childhood education that draws on the works of Jean Piaget, John Dewey and Lev Vygotsky. The method is characterised by a comprehensive curriculum content, active participatory learning, as well as daily routines such as plan-do-review time. Most jarringly, the High Scope method accords the same power to adults and children: the power to learn resides in the child, adults exist to support and guide young children through their active learning adventures and experiences.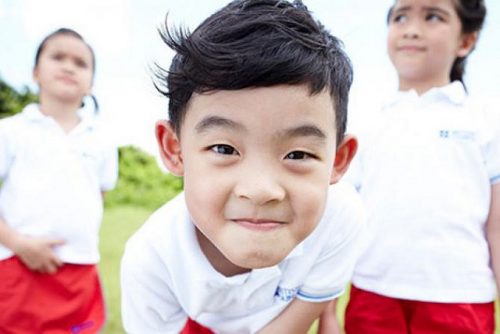 British Council Pre-school offers a daily, bilingual three-hour programme for children in Nursery to Kindergarten. Our curriculum offers an exceptional foundation for learning based on Singapore's and United Kingdom's curriculum frameworks, with an equal emphasis on Mandarin.
We use learning techniques influenced by Montessori, High-Scope and Inquiry-based approaches where classes are kept small and taught by highly qualified and passionate teachers. We provide lessons enriched with purposeful play, hands-on activities and child-led projects to inspire and encourage their engagement with the wider world. Our happy and confident children will develop a natural curiosity and love for learning, as well as an academic grounding for future learning.
For more information, visit britishcouncil.sg/pre-school
* * * * *
Like what you see here? Get parenting tips and stories straight to your inbox! Join our mailing list here.
Running a service or business targeted for parents? Reach out to a wider audience in our Best Preschools Singapore compilation. Leave your contact details here and we will get in touch with you.