Come join us for an evening of Chinese Cultural Arts with the family!
Date: 24 February 2018, Saturday
Time: 6pm
Venue: Chengzhu Mandarin Centre, Rochester Mall Level 3
Admission: FREE 入场免费
Why travel to China when you can visit Chengzhu instead? Celebrate the Year of the Dog with us. A host of exciting activities await!
Programme Highlights
中国民乐 Folk music – enjoy beautiful ballads played on traditional instruments.
中国书法 Chinese calligraphy – try your hand at this ancient form of artistic writing
中国传统美食 Food – make your own delicious snacks symbolising 'growing prosperity' and 'sweetness and happiness'
中国传统手工 Handcrafts – following ancient practices create your own tie-dye design and Chinese lanterns
This dazzling evening will culminate in a performance by Chengzhu's talented educators.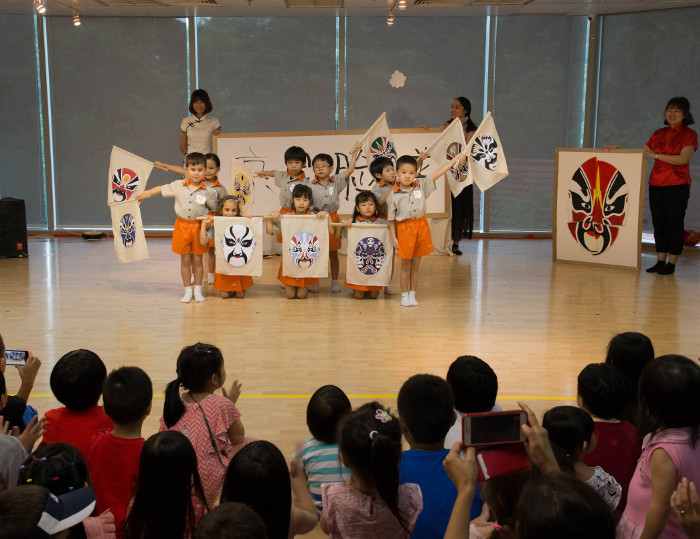 故事表演:《旺旺来拜年》
又是一年春到时,小动物们沉浸在新年的喜庆气氛中。大家都出来相互拜年了,一只黄鼠狼眼睛咕噜噜地转,也要去拜年。它要给谁去拜年呢?我们赶快去看一看吧!
'Wang Wang's New Year Visit'
Spring is here and the animals are ready to celebrate. Off they go to wish each other a Happy New Year. Wang Wang the Weasel is planning to visit someone too. But can you guess who from the mischievous glint in his eyes? Let's go and take a look together.
Please RSVP your attendance at Chinese Cultural Evening 2018.
Call 6737 5348, email enquiries@chengzhu.edu.sg or visit www.chengzhu.edu.sg for attendance.