Often worried about what the future might look like for your little one? Just a decade ago we wouldn't be talking about AI and Machine Learning. Fast forward to today and AI is the buzzword of the century.
In today's rapidly evolving world, it's essential to prepare your child for a future where language fluency, digital literacy, and unique talents play a pivotal role.
ChildFirst Pre-school understands this need and proudly presents its innovative iUnique Curriculum, offering a trilingual environment that immerses children in the languages of tomorrow. With a focus on artificial intelligence (AI), human intelligence (HI), and multiple intelligences (MI), ChildFirst provides the ideal foundation for your child's success. Read on to learn more about this innovative curriculum that many parents swear by!
Unlocking the Power of Trilingual Immersion
Did you know that language acquisition is effortless during the early years of a child's life? That's why ChildFirst Pre-school is the first trilingual preschool to provide immersion in the three most vital languages for the future: English, Chinese, and Coding.
By fostering fluency in these languages, your child gains a competitive advantage in an increasingly globalized and technology-driven world.
Harnessing the Power of AI for Lifelong Success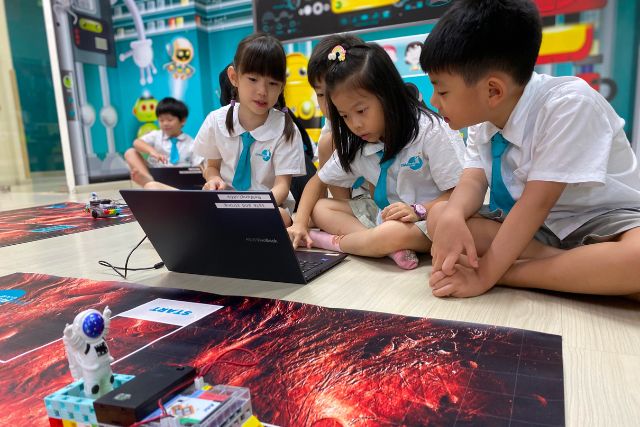 ChildFirst's iUnique Curriculum places a strong emphasis on AI education, recognizing its significance in the digital world. By mastering coding—the language of AI and robots—your child develops essential computational thinking skills.
This includes the ability to break down complex problems into smaller parts and think logically and systematically. Through AI education, ChildFirst prepares your child to excel in an AI-driven future, allowing them to become masters of AI instead of being replaced by it.
Cultivating Uniquely Human Intelligence (HI)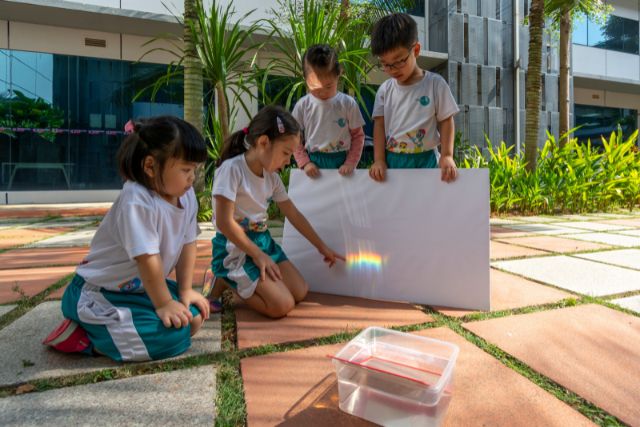 While technology advances at a rapid pace, certain qualities remain distinctly human. ChildFirst Pre-school values the development of human intelligence (HI) in every child. Their curriculum focuses on fostering creativity, emotional intelligence (EQ), moral values, judgment, leadership, and other crucial traits that cannot be easily replicated by machines. Such a curriculum ensures that your child's growth is well-rounded, enabling them to thrive in all aspects of life.
Discovering and Nurturing Unique Talents
With a firm belief that each child possesses unique talents waiting to be discovered, ChildFirst Pre-school's iUnique Curriculum provides a diverse range of activities and opportunities for your child to explore and develop their multiple intelligences (MI).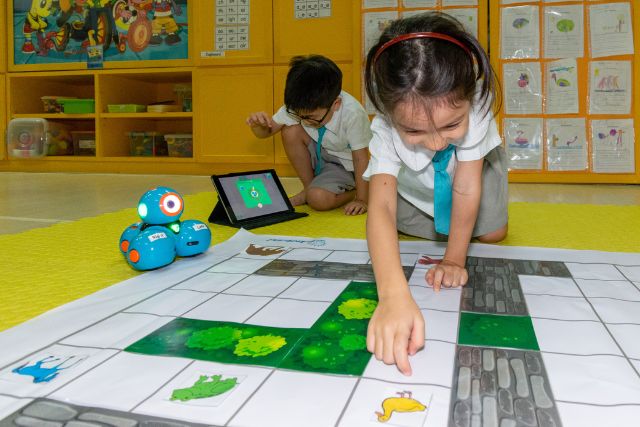 By embracing their strengths, passions, and interests, the team empowers your child to discover their own path and gain confidence to excel in life. Give your child the chance to stand out from the crowd and unleash their full potential!
TNAP Awards 2023 Spot & Win Icon: 🍎
Start Future-proofing Your Child's Future Today
It is clear that ChildFirst Pre-school is dedicated to equipping children with the skills and knowledge needed to thrive in a rapidly changing world. With their iUnique Curriculum, delivered in a trilingual environment, they ensure that your child's education is future-proofed.
By immersing them in language fluency, AI education, human intelligence development, and the cultivation of unique talents, ChildFirst Pre-school prepares your child for lifelong success!
Take the first step in securing your child's future and sign up for a school tour on the ChildFirst website today. Join ChildFirst Pre-school and embark on an extraordinary learning journey that will shape your child's future.
For more information:
Children's Age: Child Care for 18 months to 6 years old available at all locations.
School hours: 7am – 7pm
Visit here for details of our centres.
Website: childfirst.com.sg
Facebook: @ChildFirstSG
Youtube: @childfirstpreschool
This post is brought to you by ChildFirst Pre-school.
By Joanne Heng.
---
The New Age Parents – TNAP Awards 2023
Congratulations to ChildFirst Pre-school for being the winner of TNAP Awards 2023 (Education) – Best Trilingual Preschool.
Find out who are the other winners of the TNAP Awards 2023 (Education) here!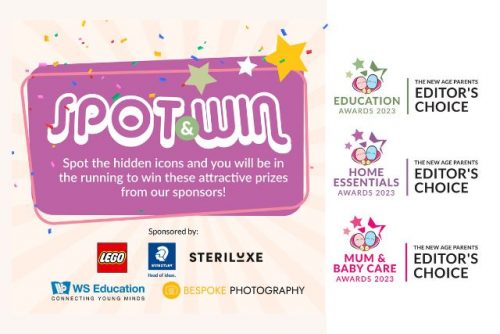 Ready to snag some enticing prizes? Wait no more! Get in on the action with our The New Age Parents Awards 2023 Spot & Win Contest for a shot at winning. Head over to the TNAP Awards 2023 Spot & Win Contest to join in. Best of luck!
#TNAPAwards2023 #TNAPAwards #thenewageparents #TNAPEditorsChoice #sgeducationawards #sgeducation #sgfamiy #sgkids #TNAPgiveaway
* * * * *
Like what you see here? Get parenting tips and stories straight to your inbox! Join our mailing list here.
Want to be heard 👂 and seen 👀 by over 100,000 parents in Singapore? We can help! Leave your contact here and we'll be in touch.