With the MOE's announcements of reducing the emphasis on examinations and the push for a more balanced education, we speak to Lia Testa Teismann, Head of Secondary Courses, British Council Singapore about their thoughts regarding the new direction in Singapore's education.
In this email interview, she also shares how British Council works towards this same direction through holistic learning.
In light of our government's shift to creating a more balanced education and reducing over-emphasis on academic results, what are your thoughts?
The removal of examinations and assessments represented a huge cultural shift in Singapore. For a long time, the desire for financial and job security has underpinned the drive for academic excellence which was measured predominately by exam success.
⇒ Related Read: How To Track My Child's Learning Progress Without Exam Grades?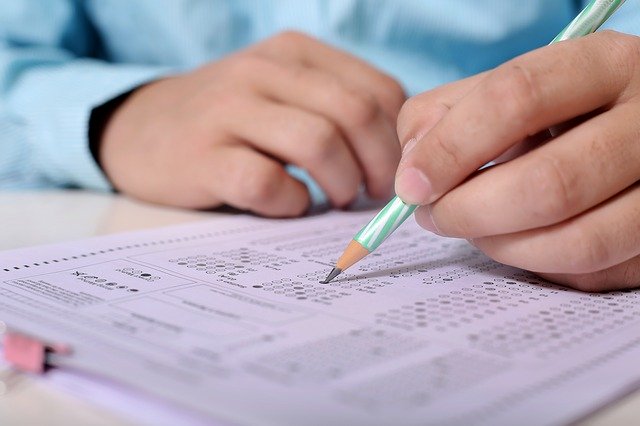 Now parents and children will have to adjust their way of looking at the concept of education. Different indicators of academic success will need to be identified. These may include critical thinking, creativity, imagination, and communicating informed opinions, all very important areas for the future.
With the increased time and freedom to explore topics in greater depth, children will be able to develop these crucial areas.
What do you feel constitutes holistic learning?
Holistic learning occurs when the curriculum goes beyond academics to focus on developing competencies needed in the present and future. Holistic learning helps students not only in school but to better deal with the demands of the future.
This means placing an emphasis not just on hard skills, but on soft skills such as teamwork, problem-solving, and even emotional management – skills that are transferrable and increasingly more important in work and career life.
Could you share with us the main differences between traditional and holistic approaches when it comes to the English syllabus?
Traditionally, the introduction of rote learning begins when students enter primary school. This involves memorisation, drilling and high stakes examinations, the rigour of which has been known to build students up to become highly disciplined young learners.
While there have been benefits to this method, one of the biggest drawbacks is that it turns English into an academic subject, instead of the communication tool that it is. It also promotes the idea of one right answer and in our increasingly interconnected world, the idea of multiple perspectives and different solutions to one problem should be encouraged.
With holistic learning, students learn to embrace English not merely as a subject to pass, but as a communication tool that opens the world to them.
Learning strong communication skills and building global awareness, confidence and critical thinking enable students to use English to achieve their ambitions.
⇒ Related Read: Studying for PSLE Series: Languages
British Council identified four key pillars as crucial 21st-century competencies for children to flourish and be successful amidst demands of the future. Could you share more about these four key pillars and how they help cultivate a holistic education for the students of this age?
1️⃣ Strong communication is the most important of all life skills. Given that we start communicating from birth, communication can be seen as a no-brainer, but effective communication is actually a highly complex skill which involves listening, clarity, confidence, and most of all, empathy.
We're now in the collaboration and digital age where we communicate through several channels, and rarely live and work in silos. Without effective communication, there will be countless misunderstandings and a great deal of confusion and inefficiency.
2️⃣ Critical thinking and problem-solving is the art of questioning how and why. It is being resourceful and adaptable. This is especially important today where we frequently experience 'information overload' from both real and false sources, which clouds our thinking and makes us dependent on external sources for solutions.
Our children must be able to sort and distil fact from fiction, locate relevant data and figure out independently how to apply it to different situations.
3️⃣ Building global awareness and cross-cultural skills help children develop a deeper understanding of their place in the world. With the rise of the 'gig economy', we're increasingly working with people from different cultures and backgrounds.
Possessing global awareness facilitates smooth cross-cultural collaboration and communication. It also helps to broaden minds beyond the local environment that the person inhabits, which is essential for personal development.
4️⃣ Finally, the academic application is still very relevant and important in helping students achieve their education goals. Being able to translate learning into academic results is, in itself, a skill, and at the British Council, we focus on building our students up both holistically and academically to ensure all-rounded success.
Tell us about Secondary Plus and why British Council decided to launch this curated programme.
The world has changed rapidly over the past decade and the tide of change is still strong. With the huge shifts in technology, interpersonal communication and global connectivity, education must keep up accordingly, helping students meet the demands of the present and future with confidence.
With this in mind, we developed our Secondary curriculum to cater to the most important competencies required for today's world. Our students won't simply be learning English; they will harness English as a tool to develop important life skills and a global mindset.
Ultimately, our goal is for all our students to be confident users of the English language, curious and critical thinkers, intuitive global citizens, and resourceful and collaborative workers.
⇒ Related Read: How Can We Prepare Children For Jobs Of The Future?
What are some characteristics that you hope to inculcate in young learners at the British Council?
– A Confident Communicator – Expressive, interacts with confidence and develops valuable opinions
– A Critical Thinker – Thinks independently, questions critically and analyses logically based on wider world knowledge
– A Curious Seeker – Relentlessly questions, inspires and creates
– A Proactive Team Player – Motivated, dynamic, comfortable with cross-cultural communication and contributes actively
Lia Testa Teismann, Head of Secondary Courses, British Council Singapore.
Lia is from Philadelphia, USA. She has taught, trained and managed teachers and learners in Singapore, France, Monaco, South Korea and the USA since 2005. Lia is a teacher trainer in CELTA and TYLEC teacher training courses and has presented to Singapore MOE teachers as well as at multiple international conferences on the topics of motivating teenagers, managing educational institutions and developing reading and writing skills in the English Language classroom.
British Council's 2021 English Enrichment Courses is open for booking, find out more here!
* * * * *
Want to be heard 👂 and seen 👀 by over 100,000 parents in Singapore? We can help! Leave your contact here and we'll be in touch.
Like what you see here? Get parenting tips and stories straight to your inbox! Join our mailing list here.