Enter a new era of fun bowling with Orchid Bowl at SAFRA Punggol
Introducing Singapore's first Orchid Bowl outlet with QubicaAMF BES X bowler entertainment system for an exciting and individualised bowling experience.
Gone are the days of traditional 10-­pin games and scoring systems now that Orchid Bowl has revolutionised the bowling industry with the widest and most innovative variety of on-­lane entertainment.
The largest bowling operator in Singapore, Orchid Bowl has brought its total number of leisure bowling centres from five existing ones at Orchid Country Club, SAFRA Yishun, SAFRA Tampines, THE CHEVRONS and E!hub at Downtown East to six as its latest 24-­lane outlet at SAFRA Punggol opened its door to the public in June 2016.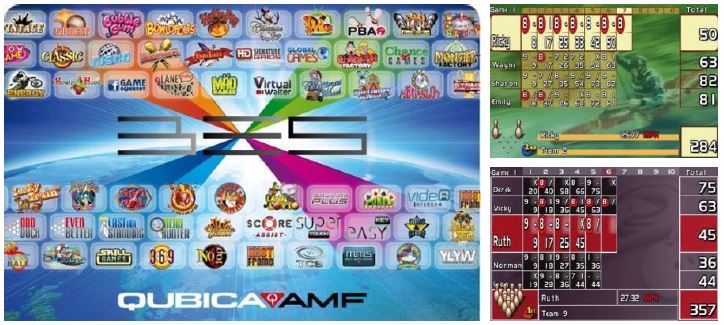 The installation of a new system at the 22,035 sq ft Orchid Bowl @ SAFRA Punggol outlet has redefined the bowling industry and bowling experience for their customers. Making its appearance in Singapore for the first time, the QubicaAMF BES X Scoring and Management System includes unique features like 18 scoring themed environments, Mad Games segments perfect for a quick easy challenge with friends, HD Signature Grids where bowlers can snap their pictures on the bowler console and see their selfies appear on the scoreboard, as well as Adaptive Skill Level Games and Score Assist features which give beginner bowlers an edge over experienced ones.
"We are pleasantly surprised by the new system and the fun games it offers. Bowling used to be intimidating for beginners like me as I always land the ball in the gutter, but the games make it fun and entertaining," said Alyssa Tham, 24, an executive in the healthcare industry. Her partner, Tan Yu Ru, 29, copywriter, agreed. "The best thing is that it's fun for experienced players too. We particularly enjoy Monster Factory, where players take turns to dress their character up by bowling a ball, and the score translates into a facial feature or body part. It's the most laugh-­out-­loud fun I've had at a bowling alley!"
To complement the new SuperTouch LCD bowler console which features a built-­in camera, Orchid Bowl has further equipped each lane with a brand new 49-­inch LCD screen for an immersive visual experience.
Cosmic bowling is another highlight that Orchid Bowl has implemented for its new outlet. With glowing balls and pins under UV lighting as well as pumping dance music, cosmic bowling guarantees a fun time for groups of friends and children. Chuang Yi Zong, 11, a primary five student, raved about the feature. "I love cosmic bowling because it makes bowling so cool, and playing the Mad Games in the dark is even more fun!"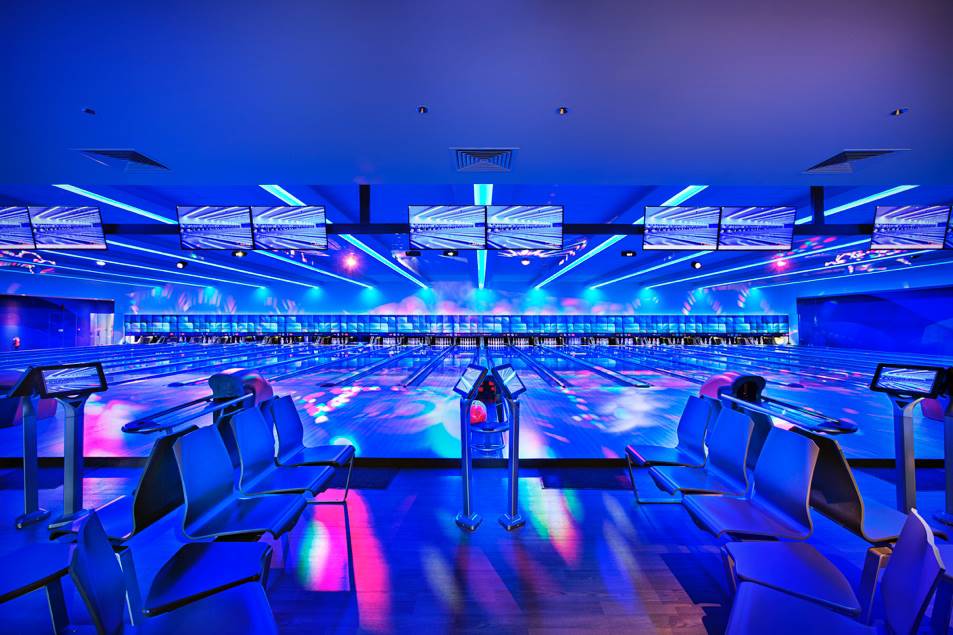 These features make Orchid Bowl @ SAFRA Punggol a new hide-­out not only for bowling enthusiasts and professional players, but for social gatherings as well. As another leisure and lifestyle choice by NTUC Club, the new outlet stays true to Orchid Bowl's commitments and offerings to cater to all types of bowling activities, ranging from international and national tournaments, school trainings and championships, corporate events and unions nights out, to bonding time for families, friends and co-­workers.
"We are extremely honoured that even after 20 years in the bowling industry, we are still relevant to our customers. With the opening of our sixth Orchid Bowl outlet at SAFRA Punggol, we believe that we are expanding ourselves to cater to the changing needs of our consumers as we are constantly on a lookout for new concepts. With a new system in place, we are creating a rising tide for the Orchid Bowl facility. We are delivering more fun, more ways to socialise and more competitive excitement to the masses, while making bowling more appealing and relaxing for people of all ages to enjoy together," said Mr Benny Lee, Deputy General Manager of Family Leisure Pte Ltd.
Located at Level 5, Orchid Bowl @ SAFRA Punggol will be the first outlet to completely charge their games on an hourly basis. All lanes are also fitted with automatic bumpers, a feature particularly useful for families with children.
Public can call 6385 6801 to make bookings from 15 June 2016 onwards. Web bookings will be made available at a later date.
Orchid Bowl @ SAFRA Punggol Hourly Bowling Rates
If you find this article useful, do click Like and Share at the bottom of the post, thank you.
Want more comprehensive info? Check out our e-guides here.