Ditch your typical vacation itinerary around monuments, theme parks and beaches on your next trip and enter the world of adventure and wilderness. If your kids found the local zoo exciting, they are going to love wildlife sanctuaries where they can not only see but also interact with animals. It is a treat to witness wild, endangered animals in the comfort of their natural surroundings.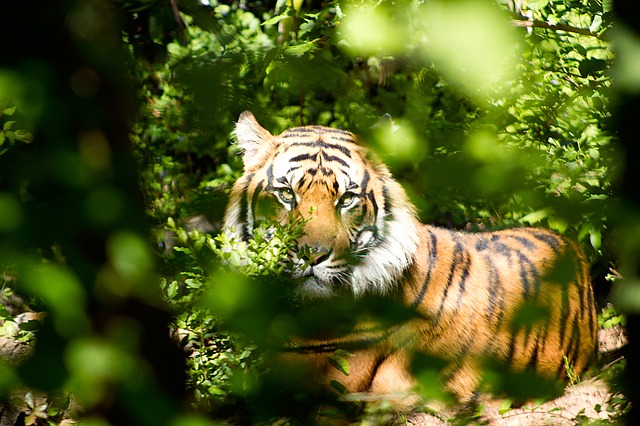 Here are the most thrilling wildlife sanctuaries in Asia so you can plan your next vacation around them. Pick up your binoculars, don your hat, and get ready for an unforgettable, wild trip!
Penang National Park, Malaysia
This park is the perfect mix of nature, adventure and wildlife. The sheer number of activities you can do here makes it a great option for your next vacation. From trekking to wildlife and bird watching, and fishing to relaxing on beaches, this park has it all! Watch out for monkeys, monitor lizards and tropical birds. If you are feeling up to it, select either of the two routes for jungle trekking; make sure you are wearing the right footwear as it can get tiring otherwise.
They even have a small hatchery area where you can watch infant turtles. If walking is not your thing, opt for a boat ride and catch the spectacular sunset. Also, don't miss the thrilling canopy walkway and the relaxing Monkey Beach. Carry your own food and drinks as the park does not have any major shops.
Best time to visit: September to April
***********************************************
Ream National Park, Cambodia
Lush green tropical forests, pristine beaches, clear blue waters, exotic wildlife and pure, unpolluted air. Need we say anything more? Ream National Park is the perfect place if you are feeling adventurous and want to be part of an untouched paradise. Monkeys, dolphins, kingfisher, osprey, great hornbill, seahorses and some incredibly beautiful coral await you here.
You can scuba dive, snorkel, hop on a boat to see dolphins, explore waterfalls, walk on wobbly rope bridges or slide across the zip line from one tree to another. With its perfect combination of exotic flora and fauna, and adventure, Ream National Park is any nature-lover's dream come true.
Best time to visit: November to March
***********************************************
Ranthambore National Park, India
Majestic, royal, fearless. Tigers are a pure delight for anyone who loves wildlife. If your kids loved the ferocious beast in the movie Life of Pi, you have to take them to Ranthambore National Park for a little interaction with this magnificent species. Considered as a former hunting grounds of the Maharajas of Jaipur, this terrain is now one of the largest national parks in India.
Apart from the famous diurnal tigers, this park is home to leopards, striped hyenas, sambar deer, macaques, jackals, Indian wild boar, five-striped palm squirrels, Indian false vampires, Indian flying foxes and many other interesting animals. Also, 272 species of birds – both resident and migrant – have been documented here. A trip here sure sounds like a unique, memorable experience!
Best time to visit: October to June
***********************************************
Tanjung Puting National Park, Indonesia
This national park is all about orangutans. You might have seen them performing at theme parks or in movies but it's time you see them for what they really are. This great ape is adorable and has many features strikingly similar to humans. Tanjung Puting, a UNESCO World Biosphere Reserve, is part of the tropical rainforest of Borneo, in Central Kalimantan, Indonesia and is home to many rehabilitated orangutans.
If you can look away from the amazing orangutans, you will be able to spot proboscis monkeys, gibbons, macaques, wild boar, crocodiles, tarantulas, and many bird species. Sadly, orangutans are endangered animals as their habitat is rapidly disappearing due to deforestation for palm oil plantations and mining. So, visit this unbelievable piece of heaven before it's too late.
If you have any travel-specific credit card, make sure you check the offers on it before you make your bookings. And if you don't have one yet, register for a Citi PremierMiles Visa Credit Card, Standard Chartered Visa Infinite Credit Card, UOB PRVI Miles Visa Credit Card, ANZ Travel Visa Signature Credit Card or OCBC VOYAGE Credit Card right away.
Best time to visit: July to September
***********************************************
Yala National Park, Sri Lanka
Ruhuna National park or more affectionately known as Yala, is the right place to spot the 'big four' of Sri Lankan wildlife – the elephants, the sloth bear, the elusive leopard and the wild buffalo. If you are on a leopard safari here, you might witness a mighty leopard hunting an animal larger than itself – just like how you've seen it on those National Geographic shows! Take your pick from a half day or full day jeep safari to witness 44 varieties of mammals and 215 bird species. Pre-book your safari jeep, ticket and trekker to avoid the rush.
Best time to visit: June to September
While planning this incredible vacation, remember that on your UOB PRVI Miles VISA Card, for every S$1 spent on partner airlines such as Singapore Airlines, Garuda Indonesia, China Eastern Airlines, Korean Air, Thai Air, Cathay Pacific, SilkAir, etc., you earn six miles. The bookings must be done through Expedia or UOB travel.
While seeing animals in national parks must be on your mind right now, make sure you do not disturb them by clicking photos using flash. After all, we all love our privacy, don't we?
This article is contributed by BankBazaar.sg.
If you find this article useful, do click Like and Share at the bottom of the post, thank you.
Want more comprehensive info? Check out our e-guides here.