Wonders Lost And Found In Sentosa
What was lost has now been found – only at Palawan Beach, Sentosa! The Port of Lost Wonder, Singapore's first kids' club by the beach, is a water park, activity centre and adventure land all rolled into one. This is where the little ones reign, but the whole family is welcome on board to share in the fun and reclaim their sense of wonder.
Explore, Play and Learn
A complete experience crafted around Connection, Independence, Curiosity, Wonder and Simplicity, POLW programmes are specially designed by their consultant with many years of experience in development and creative programming for children and educators.
Here are 8 activities you and your child can do at POLW.
1. A Day Full Of Play And Fun
Start the morning with Capture the Flag! The fate of the Pirate Ship lies in the children's hands as they go on a treasure hunt to help start the Ship.
In between, Boogie and shimmy to the beat of the POLW Boogie. A time to let your inhibitions run free, encourage your child to show off their best funky, groovy, happy dance moves. Mommies and Daddies, don't shy away as all are welcomed to do the Boogie.
In the afternoon, Play hide-and-seek, launch beach balls into the air. Don't let go of the Playchute! With a dose of imagination, discover the simplicity of playing with a large parachute and beach balls.
Get a blast from the past with favourites like Hopscotch, Zero Point, Chaptek and other traditional games! Pure simple fun, without any distractions from technology.
2. Bubble Party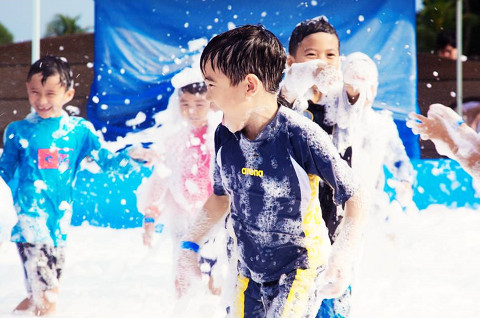 A foamtastic haven for children where they can discover the wonder of playing with thousands of bubbles! From sculpting creative bubble statues or making a funky foam hair-do, it's endless bubbly fun!
3. Pots & Planks
Nurture the nature-lover in your child here as they learn about the many uses of plants. The POLW Wonder Crew will be there to guide children on potting their own plants and creating beautifully dyed flowers.
4. Storytelling
Be enchanted as the Wonder Crew weaves a tale to be remembered from POLW's collection of carefully selected books. Children will have a chance to be a star as they are encouraged to dramatize the story.




5. Teach Us Wild
Interact with birds and other animals and learn how they survive! All your little one's curious questions can be answered when they meet the friendly creatures up close and personal.
6. Wonder Craft
Using recycled materials or unique pieces, children can explore the wonder of creating their own art pieces from scratch in this hands-on activity.
7. Have a Themed Birthday Party
Is your child's birthday coming up? Invite his or her friends to POLW for a splash-tastic birthday party! There are four different themes for junior to choose from: Wet n Wild, Aloha, Pirates and Princess.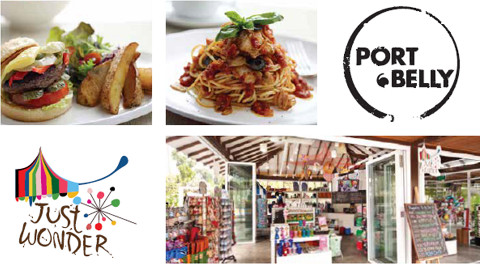 8. Replenish and Re-energize
Re-energize at the POLW Restaurant, Port Belly. Your taste buds are in for a treat with their delectable menu consisting of savoury soups, pasta and pizza, and drool-worthy desserts. Want to have a different dining experience? You can order a special picnic set from Port Belly.
Need replenish your child's beach wear or swimming items? Pop by Just Wonder and check out their edutainment toys and games, and grab uber-exclusive apparel, beachwear, stationery, bags and other souvenirs.
Operating Hours:
Play Area: 10am to 6.30pm (water play area closes at 6pm)
Port Belly: Sunday – Thursday: 10am to 9pm (Last order at 8.30pm)
Friday – Saturday: 10am to 9.30pm (Last order at 9pm)
Child Ticket Prices:
*$10 for weekday (includes 50 Curios)
*$15 for weekend (includes 100 Curios)
Accompanying adults enter free with a hug from their child!
Annual Membership:
$120 per child (Unlimited admission to POLW for a year & other benefits)
*Island admission and transportation payable separately
Is Port Of Lost Wonder Still Opened?: No, please note that Port of Lost Wonder is no longer in operation.
For more details, go to Port of Lost Wonder.
Want to be heard and seen by over 100,000 parents in Singapore? We can help! Leave your contact here and we'll be in touch.