Qn: Is it advisable for my 7-month-old baby to take antibiotics if he does not recover from his cough after visiting the doctor twice? Will his immunity weaken as he grows older?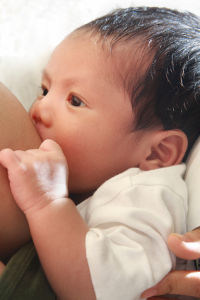 Ans: Antibiotics are used to treat bacterial infections. If your doctor determines the cause of the cough to be a bacterial infection (e.g. pneumonia), antibiotics are required to stop the illness. The antibiotics used for babies have a good safety record and can even be used in newborns. It is important to complete the course of antibiotics when prescribed. However, if the cause of the cough is not bacterial (e.g. viral or an allergy), then antibiotics are inappropriate and may even cause unwanted side-effects.
Normal children do contract mild viral cough and colds 10 times a year on average, more so for school-going children. As long as each illness does not require hospital stay or frequent antibiotics and the child is growing and developing well, there should be no concerns regarding your child's immunity. If otherwise, do consult your paediatrician for an assessment.
Dr Eugene Han
Paediatrician
SBCC Baby & Child Clinic
Practice Address
SBCC Baby & Child Clinic
Blk 726 Ang Mo Kio Ave 6
#01-4154
Singapore 560726
Tel: 6456 8874/ 6397 6966 (Hotline)
Email: info@sbcc.sg