Congratulations to the following lucky winners of the Pinkfong and Babyshark's Space Adventure Christmas Giveaway! They have each won a Pinkfong Baby Shark Christmas stocking (with 1x headband and 1x sticker) worth more than $20!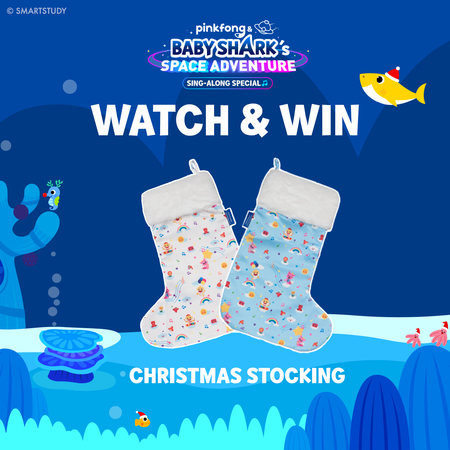 The names of the winners are:
Bhavani Balachandra
Chng Jaren
Deshminder Johl.
Goh Shi Yun Angela.
Hong Jingting
Koh Jun Jie Jason
Koh Xiu Ying Ashley
Kam Esther
Ler Chiew Lei
Lim Angelique
Lim Priscilla.
Lim Sharon
Ng Chow Yong
Ong Wan Shien Melody
Phoon Clarence
Noorsyahidah Jumat
Sie Sian Yee Amber
Suhaili Binte Sarrif
Wong Mern Yeu Adeline
Yao Shuxin Josephine
Important notes:
Winners will be notified via phone / email.
Winners will have to self-collect the complimentary passes from New Age Consulting office at Tradehub 21. Please Whatsapp the number in the redemption letter (with confirmation text back) at least one day in advance.
Proof of identity will be required during collection.
Terms and conditions apply. Please also read our Privacy Policy.
For more contests and giveaways, go to The New Age Parents Contest Page.