Gear up for Halloween Town: Yokai Festival (October 29 to 30) on the Halloween weekend. Visit Downtown East with your family and have fun dressing up as a Japanese supernatural character or paint a one-of-a-kind Yokai mask as well as enjoy stage performances.
Halloween Town: Yokai Festival 2022
Level 2, Event Square
October 29 – 30 | Open to Public (Free)
Get your spooky on this Halloween with engaging programmes curated during the Halloween weekend. Suitable for all ages, immerse yourself in the Halloween spirit and snap a photo with adorable Yokai (Japanese-themed) characters at various photo-op locations around Downtown East. Meet the Yokais and join in the fun Yokai Parade for an up-close encounter with well-loved characters from the anime series Inuyasha!
Yokai Parade
October 29, 7 pm, Event Square
As dusk approaches, behold the appearance of half-demon Inuyasha, high school girl Kagome Higurashi and many more characters from the Inuyasha anime series as they parade around Downtown East. Free Yokai masks will be given out to the public during the walkabout.
Hype up the Halloween spirit
October 29 – 30
2pm – 4pm, Event Square
Drop by Event Square at Downtown East to check out stage performances by Melanie, Singapore's first representative at the Gyeonggi International Cosplay Festival (GICOF). She will be singing songs from popular titles such as Demon Slayer, Fate/Stay Night Heaven's Feel, Princess Mononoke and more. Also, appreciate the stunning showcase of the beautifully rhythmic Koto (a Japanese plucked half-tube zither instrument) and traditional Japanese Taiko (Japanese percussion instrument) performance.
Yokai Costume Makeover & Mask Painting Workshop
October 29 – 30, Event Square
Do not have costume for the Yokai Festival? Fret not! Head to the Yokai Costume Makeover booth (1pm – 6pm) for a wide selection costumes, accessories and props. Be ready for the festival in no time; satisfy the desire to play dress-up and channel that inner character!
Design a one-of-a-kind mask at the workshop to pair with your costume for that perfect Yokai Festival look! The 45-minute workshop has three sessions available on both dates (1pm, 2pm, 3pm), accommodating up to 15 pax per session.
Redeem a FREE Yokai Costume Makeover or Mask Painting Workshop with a minimum spend of $50 for NTUC Members ($60 Link Members).
For more information, visit here.
---
Halloween is on 31 October and is creeping up fast. We have compiled a list of Halloween Parties In Singapore just for you!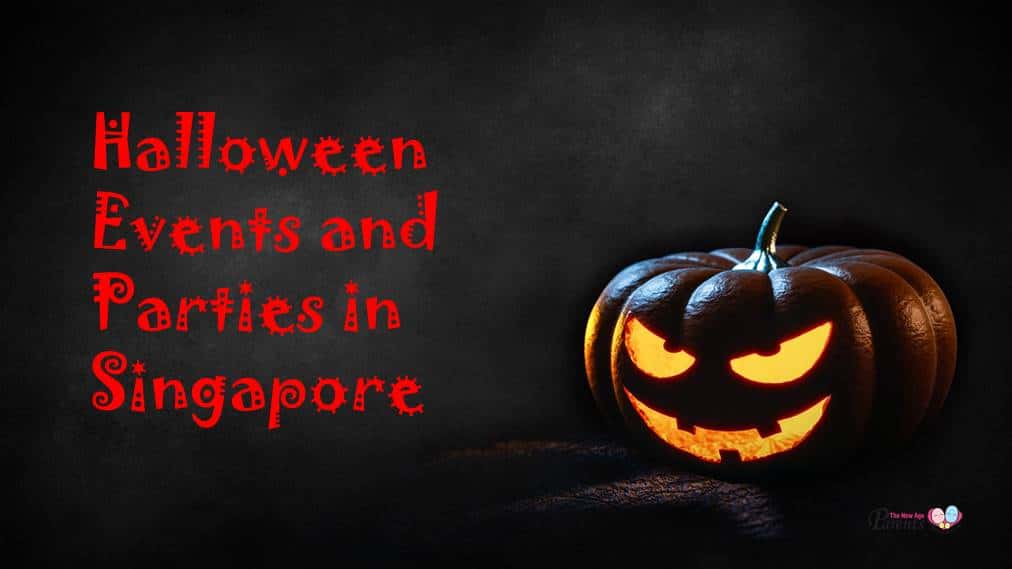 * * * * *
Running a service or business targeted for parents? Reach out to a wider audience in our Halloween Costumes and Decorations compilation. Leave your contact details here and we will get in touch with you.
Stay in touch! 📣 Subscribe to our Telegram here for our latest updates.