Mosquitoes will always be a hazard living in the tropics, and mosquito repellents a fact of life, especially with the ever-present threat of dengue. But with the arrival of Zika on our shores in 2016, finding the most effective mosquito repellents has become even more of an urgent concern. Here are some of the road-tested, child-safe picks of Singapore mums.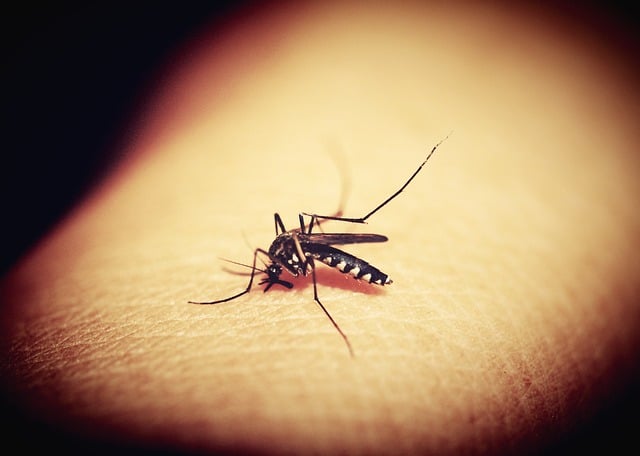 Combi Herbal Insect Repellent
Keep the mozzies away with Combi's Herbal Insect Repellent! Made of a combination of Citronella oil and Lavender Oil, it has a special scent to prevent contact with mosquitoes. Suitable for children and babies. Retailing at $13.90, available in all leading department and baby stores.
Active ingredient(s): Made from a combination of Citronella oil and Lavender Oil
Available at: All leading department, baby stores and Shopee.
*************************
Jorubi Insect Repellent
Made with a nature-inspired formula, Jorubi's insect repellent is DEET-free and has a light and gentle scent through its natural aloe vera content. ⁠
⁠
The active ingredient in the repellent is IR3535®, a well-known insect repellent with a long history of safety and efficacy and is not classified as a neurotoxin unlike DEET. IR3535® is derived from Beta-alanine, a naturally ⁠occurring amino acid. ⁠
⁠
Jorubi's Nature-Inspired Insect Repellent also features their proprietary STAYTEC™ technology, a patented long-lasting repellent technology that is derived from seaweed and mushroom extracts. STAYTEC™ provides long-lasting protection from bug and insect bites ⁠for up to 13 hours from the time of application. ⁠
⁠
The formula is also safe for pregnant women, ⁠mothers who are breastfeeding, pets, and infants who are two months and older, making it an ideal choice for protecting the entire family. ⁠
⁠
It is also resistant to water, sweat and most importantly, it is also rub-proof, which maximises the effectiveness of the repellent while you're outdoors or lead an active lifestyle.⁠
*************************
Tiger Balm Mosquito Repellent Patches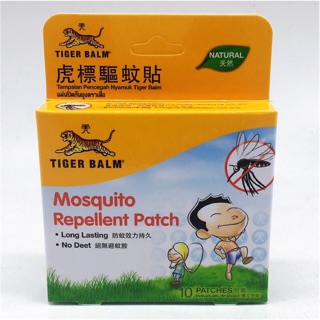 Tiger Balm Mosquito Repellent Patches: Shopee
This well-known product is also available as a pump spray and an aerosol spray, but the patches are the most popular. Clydia Mak, mum of three boys 1.5 to 6 years old says, "I use the patches as they are safer than sprays and lotions, for my eldest who has eczema and my youngest who is likely to ingest it (when applied to his skin). Other brands of patches we have tried aren't as effective."
Active ingredient(s): Citronella oil
Available at: Watson, Guardian and Unity pharmacies and many other retailers, supermarkets island-wide and Shopee
*************************
Badger Anti-Bug
This comes in four forms: the balm, a spray, a push-up stick and sunscreen. Tsang Weng Yang uses the balm on herself but finds the spray more convenient for her 10-year-old son. She says, "It works well in most places, e.g. walks in parks, gardens, etc. It was however not as effective where the mozzies are aggressive, e.g. on Pulau Ubin, though still effective where other commercial repellents failed. The spray does need to be re-applied as needed, especially if the child perspires quite a bit."
Active ingredient(s): Essential oils of citronella, cedar, lemongrass, rosemary, geranium and peppermint, and soybean and castor oils
Available at: iHerb.com, Metro department stores and Unity pharmacies
*************************
Repella Herbal Insect Repellent Moisturizing Cream
This comes in a children's formulation and a regular formulation which contains the additional active ingredient of tea tree oil. Mother of two preschooler boys, Eve Sam, says that just one application a day of Repella kept her and her family free of mosquito bites for an entire weekend's stay at the Rainforest Treehouse, a forest camp experience in Johor. "And my kids and I wore shorts!" Her friend Hidya agrees about its effectiveness, with the plus point that one bottle lasted her six months.
Active ingredient(s): Lemongrass oil, eucalyptus oil, soybean oil, coconut oil (children's formulation)
Available at: Watsons, OG and 21stcentury.sg
*************************
Purification essential oil blend by Young Living
Farah Eliana claims this essential oil, applied on a bandage to the skin, can keep the mosquitoes absolutely away from her usually bite-prone 5-year-old daughter. Last week, after an outing at the Animal Resort with several friends, the group succumbed to tons of bites while Farah's daughter stayed completely bite-free.
Active ingredient(s): Essential oils of citronella, lemongrass, rosemary, melaleuca (tea tree oil), lavandin and myrtle
Available at: youngliving.com
*************************
DIY essential oil blend
Rather than a single product, these are homemade mixtures of essential oils. Various recipes can be found online, usually consisting of several drops of two or more essential oils in a base of oil or liquid-like witch hazel. Often, therapeutic grade oils are recommended for real efficacy, with citronella, lemongrass, eucalyptus, and tea tree among the more popular ones.
Amy Kuo uses lemongrass and citronella with witch hazel, as a spray. She says, "I apply once before we go outdoors. We hardly get bitten after we apply." Sahliana Sahruddin likes to use a single oil, lemongrass, on her 4-year-old daughter who is prone to mosquito bites. "I dilute lemongrass in v6 (a carrier oil from Young Living) and spread all over her. It really helps, especially when she is going to places where she is sure to get bitten."
Active ingredient(s): Multiple
Available at: Individual ingredients at essential oil retailers
*************************
SanteCare Mosquito Repellent
This comes in a spray form and patches. Mauritian expat Hanaa Narod, mum of a 6-year-old girl, prefers the spray. "This actually works better than the patches as it covers the whole skin. Whenever we use it while out, we don't get any bites," she declares.
Active ingredient(s): Wild tomato extract
Available at: NTUC Fairprice and Redmart.com
By Sara Rognstad.
* * * * *
Like what you see here? Get parenting tips and stories straight to your inbox! Join our mailing list here.
Want to be heard 👂 and seen 👀 by over 100,000 parents in Singapore? We can help! Leave your contact here and we'll be in touch.