Congratulations to the following lucky winners of our The New Age Parents Awards 2021 Contest.
---
The names of the winners are as follows:
Prize: LUMOS: Lumos Projector (worth S$298)
LUMOS Projector, a local brand, gives you a full-blown home cinema from only $199. Comes with an inbuilt Netflix & Youtube app for you to use. Super easy set-up, less than a few minutes. Thousands of Singaporeans have already brought the cinema home. Lots of 5-Star reviews with actual faces, photos and videos.
The lucky winner is:
---
Prize: Arlo: Essential Indoor Camera (worth S$199)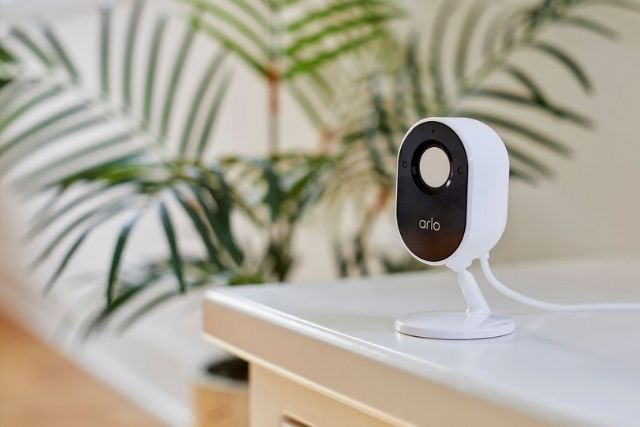 The all-new Arlo Essential Indoor Camera is fully equipped to meet your monitoring needs and delivers complete peace of mind with an easy-to-control, automated privacy shield which allows users to disarm the camera's audio and video when they are home for more complete privacy. With 1080p FHD video, a 130-degree diagonal field-of-view, motion and audio detection and full-duplex audio for two-way conversations, the Arlo Essential Indoor Camera is versatile and enables users to monitor babies, pets, elderly loved ones, restaurants, stockrooms, business premises and more.
The lucky winner is:
---
Prize: Busy Mat: Under the Sea Conceptual Play Set (worth S$49.90)
Seeing kids nowadays with so much screen time and little communication with their parents during meals, #Mumpreneur Valene was inspired to come up with Reusable Silicone Colouring & Dining Placemat which helps entertain the little ones and at the same time, bond with their parents. Thus, Busy Mats was born. These mats also promote sustainable kids play where the colouring session can be replayed again.
The 3 lucky winners are:
Chen Jingwen Charmaine
Lee Er-Xin Adam
Yeo Joanne
---
Prize: Happy Rollies: DIY Ice Cream Kit (worth S$78)
Happy Rollies came up with several products that Singaporeans love – Watermelon Volcano, Smores, Coconut Ice-Cream, and many more. We now also expanded our service area beyond bazaars and Pasar Malams, to private and corporate events, providing live desserts stations, live catering, entertainment and yummy-ness to these events!
Subsequently, they launched the DIY ice cream kit where everyone can hands-on and make their own flavour ice cream at home!
The 2 lucky winners are:
Chew Yen Jun Dawn
Tay Keah Hui
---
Prize: Julia Gabriel Centre: An Alphabet Zoo Phonemic Adventure + CD & Songbook (worth S$29.95)
Looking for a book to introduce Phonics to your toddler? Let Rainbow Bear take you and your child on a lively journey through in An Alphabet Zoo: Phonemic Adventure. Meet and make friends with Ellie the Elephant, Kara Koala and Uncle Ultrasaurus. With colourful literacy aids from Julia Gabriel Creations, this book helps children from ages 2 – 5 to articulate speech and be more confident in their reading. The accompanying CD and songbook offer you and your children the perfect opportunity to share the joy of learning together.
The 4 lucky winners are:
Goh Hui Ying
Lee Wee Ping Vincent
Pram Lata Shardha
Tan Kee Hoong Wilson
---
We would like to thank all parents who have taken the time to participate in the contest.
The New Age Parents Awards 2021 has come to an end and we will see you soon for The New Age Parents Awards 2022!
Important notes:
Winners will be notified via phone / email / private message.
Winners will have to self-collect the prizes from New Age Consulting office at Tradehub 21 or Commonwealth MRT. Due to COVID-19 restrictions, please Whatsapp the number (with confirmation text back) at least one day in advance for appointment.
Collection will be on Mon & Tue (Commonwealth MRT) Wed & Thu (Tradehub 21) during COVID-19 Phase 2.
Proof of identity may be required during collection.
Terms and conditions apply. Please also read our Privacy Policy.
For more contests and giveaways, go to The New Age Parents Contest Page.