We all know that a child's early years are extremely important for their learning and development. During the early years, children also pick up many of the foundations of language and communication. As such, picking a good preschool goes a long way in helping your child become an effective bilingual learner.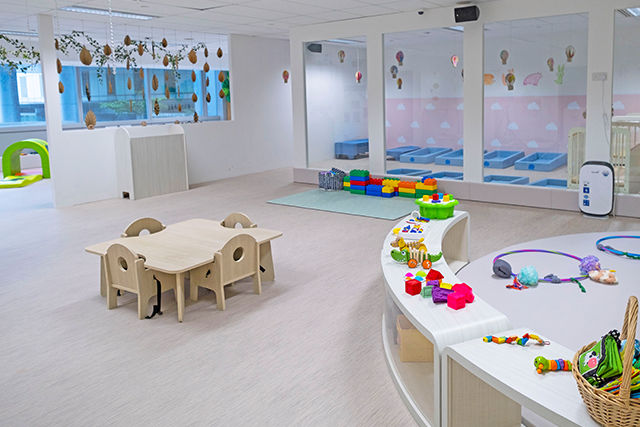 Of course, at such a young age, you would also want to make learning fun and enjoyable for them. So how do you pick a reputable preschool where children are taught through play, with an immersive environment to inspire their curiosity?
KiddiWinkie Schoolhouse: A Guided Inquiry Curriculum featuring purposeful play and mini investigations
That's where KiddiWinkie Schoolhouse comes into the picture. The leading premium preschool provides a robust curriculum for children aged 18 months to 6 years old. With a focus on giving children opportunities to learn through discovery and exploration, the curriculum tap on purposeful play during the early years and progresses to guided inquiry-based learning for your child's preschool years.
Purposeful play involves interactive activities that are planned with clear learning objectives that allow children to make meaning out of their experiences and may include elements like games, role-playing, arts or toys.
Inquiry-based learning is an active kind of learning where a teacher provides scaffolding to guide the students through their inquiries. Teachers may pose questions, problems or scenarios, and encourage the children to come up with creative solutions. This is in contrast to traditional learning, where educators typically present facts and their own knowledge about a subject.
KiddiWinkie Schoolhouse also features a strong bilingual programme. The programmes are designed to provide equal exposure in both English and Chinese, and cultivate a love for both languages. This ensures children are well-prepared for the mainstream education system in primary school and beyond.
What to expect from the curriculum
KiddiWinkie Schoolhouse's core programmes are conducted through the guided inquiry approach. Core programmes are also mapped to the Nurturing Early Learners (NEL) and Early Years Development Framework (EYDF) set by the Early Childhood Development Agency (ECDA), so parents can be assured that the syllabus is well-researched and thoroughly developed.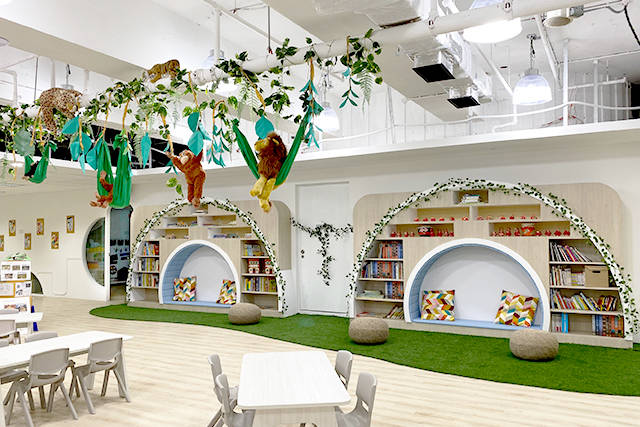 There's also Playtinkers, which is targeted for children from Playgroup all the way to Kindergarten 2. Featuring loose parts play, this problem-based learning activity challenges children to think critically as they problem-solve creatively while grasping numeracy concepts.
Expect your little ones to be put in scenarios where they can develop essential 21st century soft skills like active listening, collaboration, critical thinking and decision making, all while refining their communication skills.
To help your child become effectively bilingual, KiddiWinkie Schoolhouse also offers a range of specialised programmes.
These include "Pic-a-Book", designed for children in Playgroup and Pre-Nursery. It incorporates imaginative play and storytelling from a child's point of view. Children will get to explore the verbal language through dramatisation in both English and Chinese, thus expanding their vocabulary and comprehension skills in the process.
There's also the new Chinese Cultural Immersion Programme, which aims to encourage children across all levels to develop an interest in learning Chinese. Children will explore Chinese culture via art, food, festivals and more.
Facilities to stimulate your little one's senses
Besides fun and dynamic curriculum, KiddiWinkie Schoolhouse also boasts excellent facilities at all centres to enhance your mini-me's learning experience.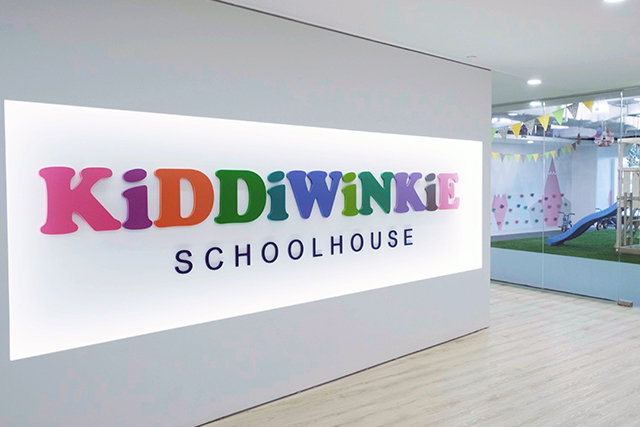 For example, the newly-renovated KiddiWinkie Schoolhouse @ Harbourfront spans a massive 10,000 square feet and features a panoramic view of the harbour overlooking Resorts World Sentosa.
Specialised learning areas include a library corner, indoor playground, rock climbing wall, tricycle track as well as a sand play area. Children can also spend time in the child-friendly kitchen during its Cook and Bake lesson. The Harbourfront centre also provides a nurturing and safe environment for infants as well, with a dedicated infant care area.
Unique to the Harbourfront centre is the new Sensory Space. This features a gentle and calming atmosphere, along with elements to ignite the curiosity of infants as they discover the world around them. Picture soothing sounds and a wide variety of learning materials to stimulate your little one's five senses.
KiddiWinkie Schoolhouse also has centres in 7 other locations, including Cactus (Yio Chu Kang), Katong, MacRitchie Park, Newton, Novena, Orchard and Upper Bukit Timah. So whether you reside in the North, South, East or West, you can choose a centre that's convenient and accessible.
To find out more about KiddiWinkie Schoolhouse, its programmes and centres, check out its website or schedule a school tour here.
Join them at their Open House on 15 and 29 April 2023, from 9am – 1pm and find out how they can bring out the best in your child.

This post is brought to you by KiddiWinkie Schoolhouse.
By Julia Chan.
* * * * *
Like what you see here? Get parenting tips and stories straight to your inbox! Join our mailing list here.
Want to be heard 👂 and seen 👀 by over 100,000 parents in Singapore? We can help! Leave your contact here and we'll be in touch.