Learning is the means by which children acquire and develop new knowledge, skills and capabilities. It is a continuous process and it is instrumental in the development of a child's behaviour, mindset, attitude, critical thinking and values.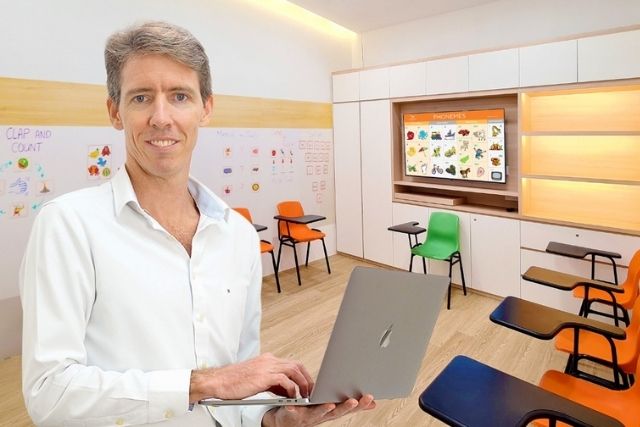 This is why it is essential for educators to understand and execute the right strategy to cater to different learning styles.
What different learning styles do children have?
Children have a combination of learning styles, such as:
Visual: learning from reading, writing, and seeing knowledge presented in a pictorial form
Auditory: learning from listening, speaking, and discussing
Kinaesthetic: learning from using their bodies to act, role-play, touch models or physical objects, and engage in physical activities.
Typical classrooms tend to cater more to visual and auditory learners, but classrooms of the future should cater to different learning styles. It is not enough to have a quality curriculum; the approach to delivering the lessons to children matters greatly as well.
Children enjoy exploring and experiencing new knowledge, concepts and skills while navigating our social norms and mastering soft skills like critical thinking and creativity. How can smart classrooms provide an optimal environment for learning?
LCentral's 360 Teaching Method For Future Learners

Since 2008, LCentral has been a reputable Premier English Specialist providing quality enrichment for students from N1 to P6.
LCentral understands that young minds are curious and children are naturally inquisitive. However, they also have a short attention span and often get bored or tired easily.
Hence, LCentral aims to achieve maximum impact in every one of its weekly 90-minute lessons. LCentral's English Specialists (Teachers) apply the LCentral 360 Teaching Method, which is a carefully designed blended learning approach to keep children engaged, motivated and connected.
As an established education provider, LCentral recognises the need to find the right balance between using passive and active learning strategies in the classroom. It developed the LCentral 360 Teaching Method as the solution to achieve this balance.
Learning occurs in an LCentral smart classroom where students are enabled to receive, process, and internalise information (passive), while being empowered to participate, experience and contribute (active) to keep them engaged. This helps students to better understand and retain the information they have learned and develops high-order thinking skills.
LCentral designs its smart classrooms to complement its progressive and structured curriculum to enable students to experience different learning styles in a language-rich environment to enhance learning outcomes.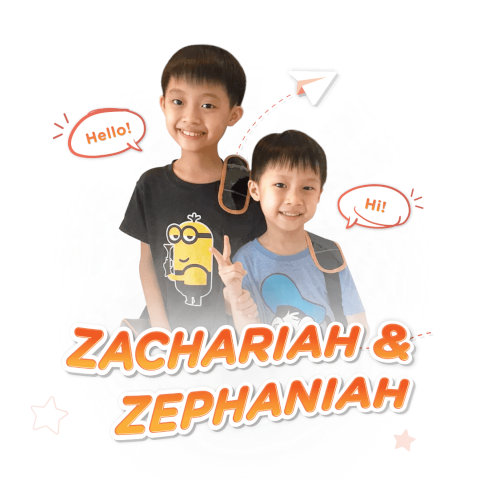 "Zachariah and Zephaniah are attending LCentral for close to 2 years. Zachariah joined when he was in P2 and Zephaniah joined when he was in K2. Zachariah is coping well in his class and can now write a more detailed and descriptive composition. Zephaniah loves reading and takes pride in being able to read difficult words. LCentral has definitely helped both my children in their English language development." – Ms Shannon Ng
LCentral 360 Teaching Method Uses Social Learning, Sensory Learning, and Digital Learning
Students are encouraged to think critically, build creativity, and develop communication skills and language mastery. To achieve this, LCentral 360 incorporates three key aspects to complement its structured curriculum – Social Learning, Sensory Learning, and Digital Learning.
Social Learning is an effective technique to enhance students' ability to learn from and with others, promote meaningful collaboration, develop active listening skills, and build emotional intelligence.
Social Learning also provides opportunities for students to develop leadership qualities focusing on communication competence, confidence, collaborative effort, social responsibility and forming meaningful opinions and articulating thoughts.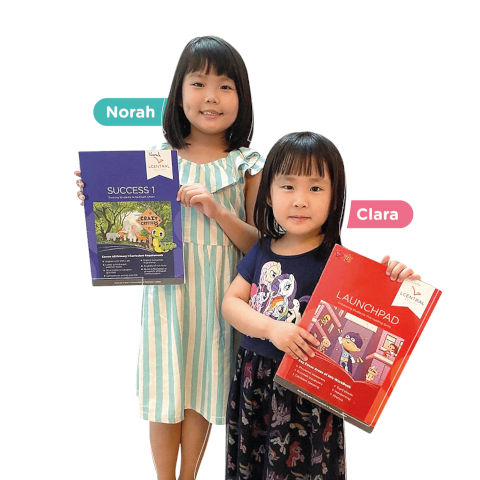 "Both Norah and Clara enjoy studying at LCentral. We can see the improvements over the past years. Especially for Clara, who from being a shy girl, has become more approachable. Clara can now speak confidently, and her pronunciation has improved. LCentral is both their favourite enrichment school and are looking forward to attending class every week." – Ms Thandar Lwin
Sensory Learning uses multimedia to allow students to experience diverse learning styles. Students participate in various hands-on activities engaging all three learning styles (visual, auditory and kinaesthetic). They learn to actively problem solve, which exercises their critical and creative thinking skills and builds understanding of how to apply knowledge to life.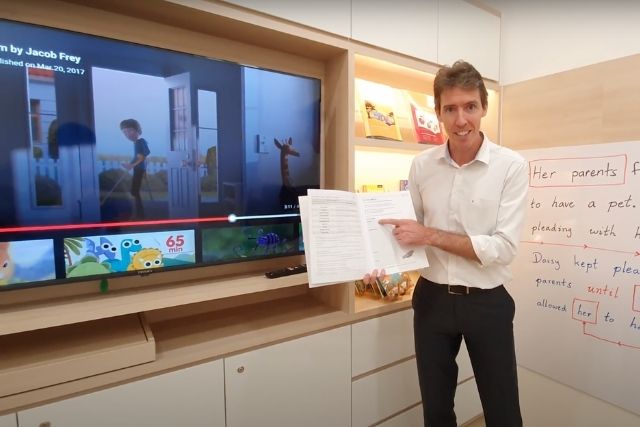 Digital learning is a unique LCentral 360 feature, whereby students experience an immersive learning environment and develop higher-order thinking skills with the help of technological elements integrated into the lessons and classrooms.
LCentral 360 Teaching Method also uses Smart TVs (Digital Interactive Display) and educational videos as learning tools for language development and understanding concepts and content.
Besides physical lessons, LCentral also provides Hybrid Lessons that seamlessly connect online students and students attending in-person classes simultaneously without compromising the lesson quality and teacher engagement, attention and feedback.
To customise the learning pathway for each student, LCentral 360 offers a Free English Proficiency Assessment to understand their learning ability and to identify their level of language proficiency. LCentral's small class size also promotes teacher-student interaction with better individualised attention according to each student's learning needs.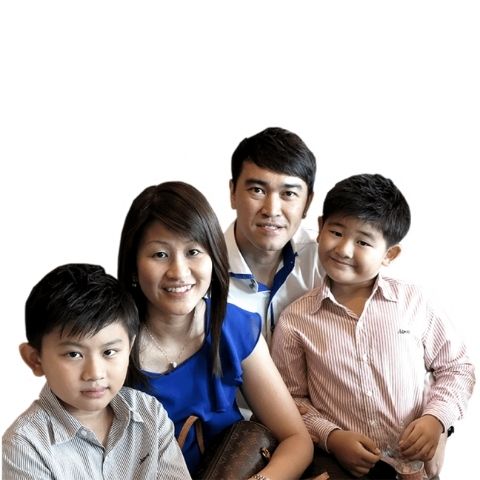 "The very first impression we got of LCentral is the cozy learning environment which we think is one of the important elements for a child's development. The teachers at LCentral are very patient with their students. They constantly provide guidance and accommodate individual needs." – Ms Irene
Experience LCentral's 360 teaching method and smart classrooms! Book a free assessment and a complimentary trial class today!
To gain insights into your child's literacy needs and learning ability, speak with an LCentral English Specialist at a centre near you! Contact us via lcentral.net/contact-us.
Learn more about LCentral 360 Teaching Methods at lcentral.net/our-teaching-method.
This post is brought to you by LCentral.
By Julia Chan.
---
* * * * *
Like what you see here? Get parenting tips and stories straight to your inbox! Join our mailing list here.
Want to be heard 👂 and seen 👀 by over 100,000 parents in Singapore? We can help! Leave your contact here and we'll be in touch.