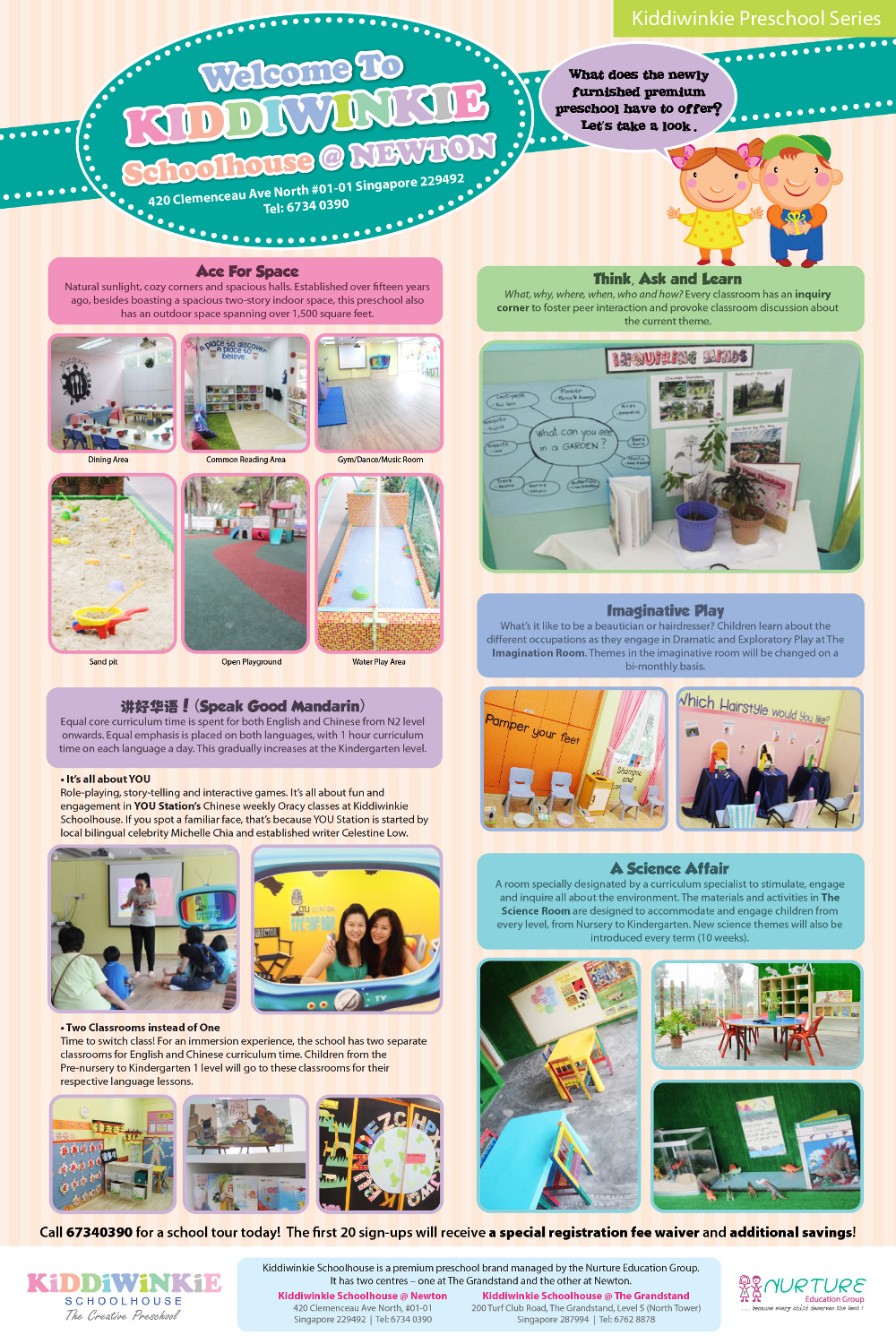 [For a larger image, click here]
---
Welcome To KiddiWinkie Schoolhouse @ Newton
What does the newly furnished premium preschool have to offer?
Call 6734 0390 for a school tour today!
The first 20 signs ups will receive a special registration fee waiver and additional savings!
The KiddiWinkie Place is a premium preschool brand managed by the Nurture Education Group. It has two centres – one at The Grandstand and the other at Newton.
KiddiWinkie Schoolhouse @ Newton
420 Clemenceau Ave North #01-02 Singapore 229492
Tel: 6734 0390
KiddiWinkie Schoolhouse @ The Grandstand
200 Turf Club Road, The Grandstand, Level 5 (North Tower)
Singapore
Tel: 6762 8878
To find out more, go to kiddigroup.com.sg