What's it like to play a Disney Princess on the ice rink? We speak to Elsye Lawton, who plays Ariel from The Little Mermaid, on Disney On Ice Celebrates Everyone's Story.
Hi Elsye, what's new or different about this year's show?
Disney On Ice celebrates Everyone's Story is full of variety with tons of different characters, so there's something for everyone. We have some majorly talented performers skating on the show with amazing tricks, jumps, and spins! The best part of the show for me is listening to all of the beautiful and memorable Disney tunes from my childhood. I even sing along to the tunes backstage!
Tell us something many people do not know about being a Disney On Ice Princess.
Portraying a Disney princess is as fun as you could imagine! It's a dream come true to portray a brave, beautiful, and adventurous princess like Ariel. Her character takes me away to a fairytale and I love sharing the ice with Prince Eric.
What is the hardest skating stunt you have to perform as Ariel?

My most daring trick as Ariel is at the end of the pair number in the show. It is a trick that is constantly being worked on, but it's so much fun I forget how daring it is! It involves me getting spun around by Prince Eric.
Do you have pre-show jitters? What do you do to calm yourself down?
I am excited to do every show and can sometimes get a little nervous. To get calm and ground myself to the ice I do a mini walk through backstage before I go out to perform.
Which was your most memorable Disney On Ice show and why?
My most memorable Disney On Ice show was when I had the opportunity to perform for Ginger Spice from the Spice Girls! It was always my dream to meet her as a child, or see her in concert, but instead I got to perform for her! How cool is that?!
What is your best Disney On Ice memory as child?
Shortly after I began skating lessons my mom took me to watch Disney On Ice Presents Beauty and the Beast. This show had beautiful skating, costumes, music, and so much inspiration. I had no idea at the time that it would be in my future. When I'm at home between tours I look through the program I got from the show and it brings back great memories. It also reminds me that I'm lucky to be in such a spectacular show where I can inspire people to skate as well.
What does it take to become a Disney On Ice Princess?
A Disney On Ice Princess needs to be confident and graceful. It's an honour to portray such iconic characters, so it's very important for us to embody them fully though our skating.
Describe Disney On Ice in five words and why kids would love it!
Entertaining, inspiring, memorable, family and fun. Kids will love the show and have memories to last a lifetime!
Catch Elsye in action as Ariel from 14 to 18 March 2018 at the Singapore Indoor Stadium.
Book your tickets online at www.sportshubtix.com.sg.
---
Magic Behind The Scenes: Fun Fact Sheet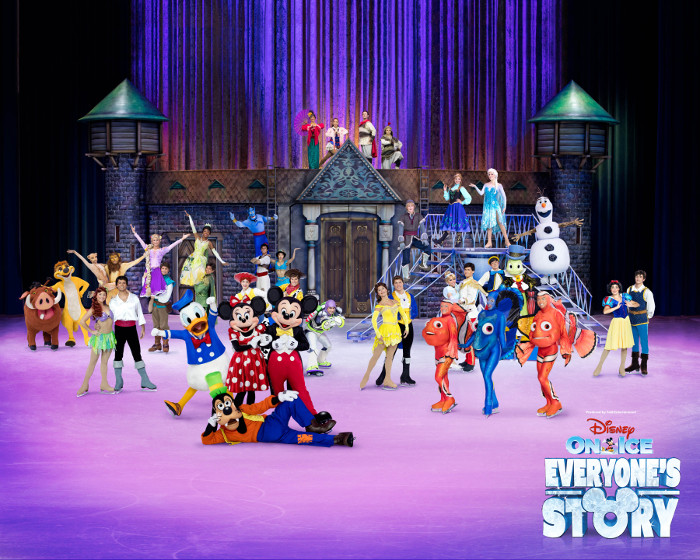 • 50 world-class skaters between the ages of 18 – 50 years old, representing 12 different countries performing on Disney On Ice celebrates Everyone's Story.
• The show features 14 well-loved Disney stories including Pinocchio, Finding Dory, Lion King, Beauty and the Beast, the ever enchanting Frozen.
• 225 – The number of costumes on this show and each cast member makes 4 to 5 costume changes!
• 9 kg – That is the weight of the capes worn by Anna and Elsa from Frozen. Why is it so heavy? There are over 1,000 rhinestones adorned, by hand, on some costumes!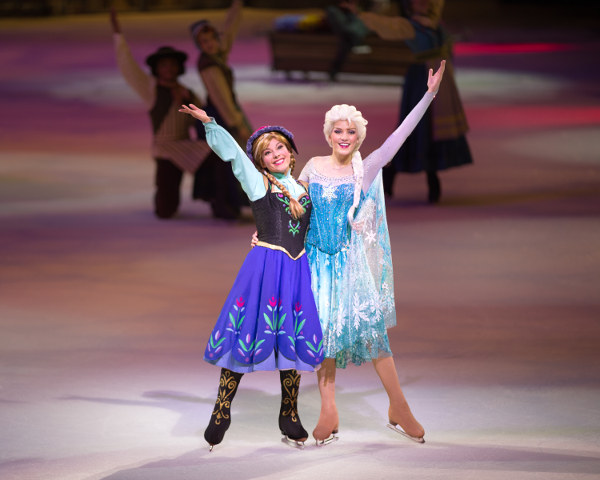 • 57 props used in Disney On Ice celebrates Everyone's Story.
• Largest Prop in the show? Elsa's Ice Palace! It weighs over 997 kilograms.
• Approximately 37,749 liters of water is used to create the whole ice floor for a Disney On Ice show. With aluminum panels built to support and hold it together, the ice floor weighs about 68,038kg!
• It takes about 1,705-man hours to set up the whole production and the build-up of the ice rink alone requires 425-man hours.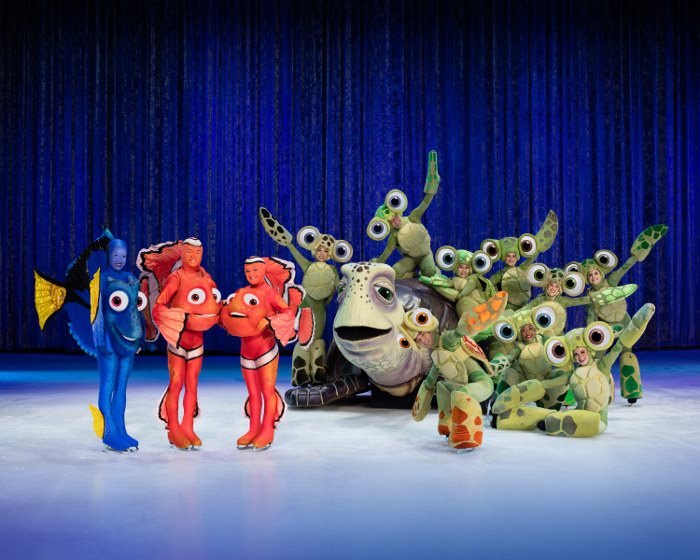 Can't get enough of Disney On Ice Celebrates Everyone's Story?
Download their activity sheet for your kids and healthy and yummy recipes to try at home!
---
TNAP is giving away a family set of 4 tickets to two lucky winners to catch Disney On Ice! Click

here

to take part.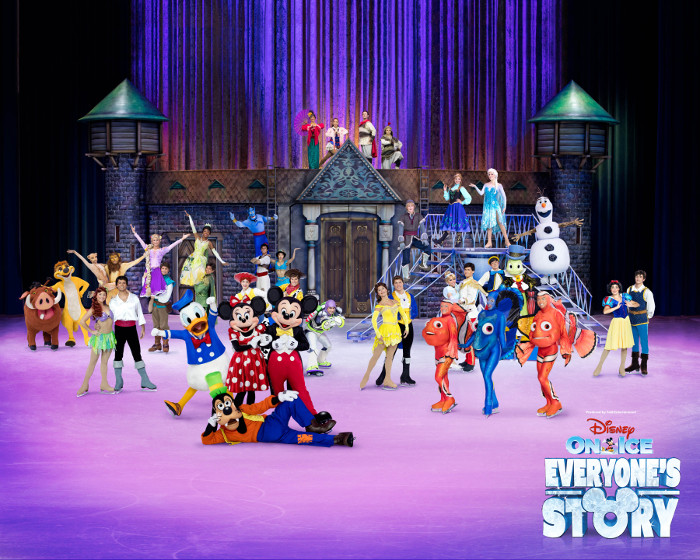 Want to be heard and seen by over 100,000 parents in Singapore? We can help! Leave your contact here and we'll be in touch.