The school holidays are afoot and before the kids go wild in delight, Nickelodeon is sharing a bunch of ideas to make March an awesome month! From the very first Nickelodeon Fiesta in Clarke Quay, a brand new show Rusty Rivets, to the annual Kids' Choice Awards, here are 11 activities guaranteed to satisfy any kid and kid at heart.
1. Perform as SpongeBob at the Nickelodeon Acting Academy and Theatre
Visit the Nickelodeon Acting Academy and Theatre in KidZania Singapore and train to be an actor in the Nickelodeon Acting Academy. From now till 10 April, perform as SpongeBob SquarePants, Patrick Star, or even Plankton in the theatre play titled "Free Samples". Showcase your acting skills and perform in front of your family and friends, in the Nickelodeon Theatre! You'll also be able to meet SpongeBob and Patrick from 3 to 18 March, every Friday and Saturday. Visit www.kidzania.com.sg for information on KidZania Singapore and to get tickets.
2. Follow Tommy and Chloe's new comedic adventures in The Fairly OddParents
The Emmy Award-winning animated series The Fairly OddParents is back with new episodes! From 6 to 10 March, catch two new episodes back-to-back on Nickelodeon at 6pm daily. See Chloe Carmichael and Timmy Turner's friendship develop as they go camping together, swap places and wish for odd and funny things from fairies Cosmo and Wanda. Thereafter, go on a quest by playing as Timmy and Chloe in the new "Fairly OddSquad" game where you're tasked to retrieve Cosmo's wand from Foop in the Anti-Fairy World. The game is available from 6 March at nick-asia.com/fairlyoddsquad.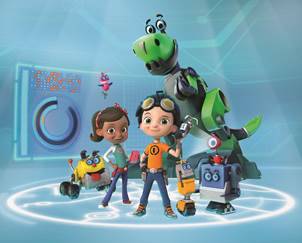 3. Let your imagination go wild with Rusty Rivets
Here's one for the preschoolers! A brand new animated show Rusty Rivets follows Rusty, a 21st century kid hero who always saves the day by relying on his imagination and incredible resourcefulness. Inspired by the DIY culture of the maker movement, Rusty Rivets helps preschoolers gain confidence and fuel their creativity with a strong focus on inventing, creating and problem solving. The series premieres on Nickelodeon (Singtel TV Channel 240, StarHub TV Channel 314) on Monday, 6 March at 8.45am, and on Nick Jr. (Singtel TV Channel 238, StarHub TV Channel 304) on Monday, 13 March at 3.45pm.
4. Join SpongeBob SquarePants on his Big Adventure
From 10 to 19 March, swing by OneKM and with a minimum spend, you can redeem a free pineapple shaped plate, and go on a Big Adventure in the special activity area which comprises of an obstacle course, SpongeBob's Pineapple House, and an inflatable slide. The activity area is open on weekdays from 12.30pm to 7.30pm and weekends from 11am to 8pm.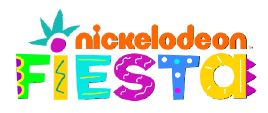 5. Start your school holidays with the Nickelodeon Fiesta
As part of the Singapore Festival of Fun held in Clarke Quay, Nickelodeon Fiesta will feature a dozen classic childhood games with a Nickelodeon twist, and limited edition Nickelodeon collectibles to be won. Kids can participate in a thematic heritage hunt around Clarke Quay that will bring stories and fun facts of the Singapore River to life for participants. Not to be missed are stage games and meet-and-greet sessions with family favourite characters like SpongeBob SquarePants, Patrick Star, Leonardo and Donatello from the Teenage Mutant Ninja Turtles, and Chase and Marshall from PAW Patrol. The two-day free-entry event takes place on 11 and 12 March, 11am to 7pm.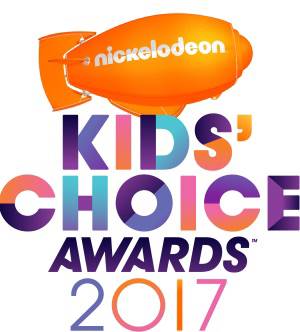 6. Watch SLIME go down at Kids' Choice Awards
Nickelodeon is hosting its annual Kids' Choice Awards, the only event where kids' votes count and the biggest stars of the day line up to get slimed. Celebrating kids' favourites from across the worlds of film, television, music and pop culture, Kids' Choice Awards this year features nine new categories guaranteed to be unique to this awards season, like "Favorite Frenemies," "Most Wanted Pet" and "#Squad." And with WWE Superstar John Cena as host, it's set to be another wildly unpredictable, celebrity-filled mess-fest. Catch the premiere on Nickelodeon on Monday, 13 March at 11.30am, with a same-day encore at 5pm. Meantime, cast your vote via kca2017.nick.com and the Nickelodeon Play app. Fans can also vote via Twitter and Facebook using special KCA hashtags and the hashtag of their favourite nominee.
7. Rock out with the new season of School of Rock
Live action series School of Rock follows the adventures and misadventures of Dewey Finn, a down-on-his-luck rocker who poses as a substitute teacher at a prestigious prep school as he teaches his eccentric, unconventional and overachieving students to play and love rock 'n' roll. Get a sneak peek of the new season right after the premiere of the Kids' Choice Awards on the channel. The full season will be available for viewing on Nickelodeon Play from 14 March. The series airs on Nickelodeon on weekdays, starting Monday, 27 March at 5.15pm.
8. Put your finger on the Nickelodeon Play app
Enjoy the best and funniest Nickelodeon content at your fingertips with the Nickelodeon Play app. Vote for your favourite Kids' Choice Awards nominees, or check out the new season of School of Rock available from Tuesday, 14 March. Watch the "SpongeBob Kitchen Secrets" videos and make SpongeBob SquarePants characters such as Plankton and Mr. Krabs from simple ingredients! Visit www.nick-asia.com/apps to download the app for free or sign up for Singtel Cast's "Kids Pack" to get full access.
9. Head outdoors to the Nickelodeon Lost Lagoon in Malaysia
The first Nickelodeon themed attraction in Asia, Nickelodeon Lost Lagoon in Sunway Lagoon in Malaysia just turned ONE. Come join Nickelodeon's lovable characters such as SpongeBob SquarePants, Dora the Explorer, and Teenage Mutant Ninja Turtles and get ready for a wet and exciting adventure! Set amidst 10 acres of lush tropical rainforest with more than 12 rides and attractions, the park provides a mix of thrill and family friendly fun for fans and visitors of all ages. Visit the Sunway Lagoon page HERE for promotions and information.
10. Save the world in Teenage Mutant Ninja Turtles: Legends
Build your own team to defeat The Kraang and save Earth by playing the Teenage Mutant Ninja Turtles: Legends app. This fast-paced collectible card-style game allows users to gather and level up over 30 character and enemy cards from the Teenage Mutant Ninja Turtles series and Teenage Mutant Ninja Turtles: Out of the Shadows movie universe. The app is available for free download from the Apple App Store and Google Play Store.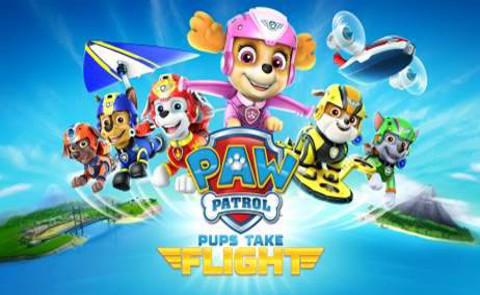 11. Amp up the action with PAW Patrol Pups Take Flight
Kids can have a fun learning experience with PAW Patrol Pups Take Flight, a curriculum-driven preschool app based on the television series. The app helps prepare preschoolers for kindergarten by fostering important math skills through shape recognition, number recognition and counting/enumeration. It is available from the Apple App Store (S$4.48) and Google Play Store (S$5.49).
Want to be heard and seen by over 100,000 parents in Singapore? We can help! Leave your contact here and we'll be in touch.