Allschool offers thousands of interactive live online classes, connecting hundreds of teachers with learners aged 3 to 18 around the world. Language, arts, science and math. You name it, we have it. Thousand of parents worldwide have tried our classes, and we have a special promotion just for you in the month of April – Enjoy a class at a whopping 80% discount (pay as low as $2) and redeem a $5 GRAB ride voucher when you buy a class on Allschool in the month of April.
So if you've been looking for a way to supplement your children's education or simply help them explore new topics or interest, try Allschool! Your kids are going to love it.
Fastest fingers first, this promo is only available to the first 100 sign up. Click on the image above to sign up now!
Here are some of our popular classes your kids – and you – will love!
---
Little Storytellers: Weekly Creative Writing Class for Beginners
In this creative writing class, students will learn the basics of plot, characters, settings, and storytelling! New writing prompts provided for each class with guided exercises, interaction, and real-time feedback with other students. In this ongoing creative writing course, students will learn valuable strategies that will help them boost their confidence and become better writers. New writing prompts will be provided on a weekly basis. Perfect for students who want to "try" their hand at creative writing. Students will improve their English conversational fluency and presentation skills during this time by interacting with the teacher and students in this class.
Learning Objectives
Improve basic English creative writing skills
Learn about story plot and structure
Interactive with Teacher & students with Real-Time feedback

---
SPACE ART: Learn How to Draw an Astronaut, Rockets, Planets and More! (Beginner Art Class for Kids)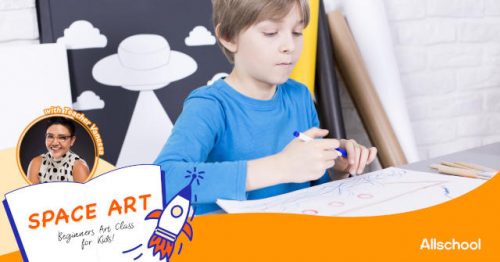 Perfect for Little Astronauts! This beginner-level art class teaches students how to draw astronauts, rockets, planets, and more! Students can discuss fun facts about space with teacher while following a step-by-step demonstration. Students will learn how to draw an astronaut, a rocket and other pieces of our amazing solar system! Based on individual learning and speed. Students can follow teacher's direction in guided step-by-step instructions.
Perfect for Beginner Art Students who want to practice drawing & socializing. Students are encouraged to talk about the solar system with teacher! This class is great for creative children who love art and want to improve their artistic skills while developing eye-and-hand coordination.
NOTE: Each time the class is offered, we will be drawing a different astronaut figure so your child can take it once or many times and still keep learning!
We will also discuss interesting facts about the solar system.

---
Roblox Robloxercise and Minigames
Let's Robloxercise! In this learner-directed class we will get fit while gaming. Each session we will roll the die to make it across the obby-like gameboard to the Minigame choices. Along the way, you will do 20 seconds of each exercise you land on. Once you reach the Minigames, we will play for at least 5 minutes and move on to the next level. There are three levels of challenge that involve simple moves (Warm-ups) to more complex moves (Nailed-It!). Just have fun and keep your body moving! Get ready to get fit this fall and get in some gaming!
For a great experience:
It is ideal to have one device for gaming and one for Zoom.
Participants should be familiar with adding friends/accepting friend requests, joining games/servers, and operating Zoom features.
Make sure you have a safe space for exercising.
Make sure you have water or other hydration nearby.

---
Theater Fun Club for Kids!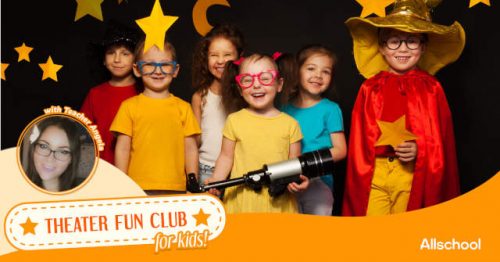 In this course, young actors will be able to practice their craft by reading and acting out scenes from plays and films. This is a great opportunity to explore different characters, emotions and voices in a fun, interactive way!
Our goal is to use our voices to bring different characters to life and have fun!

---
Painting Club
In this course we will do our own fun interpretations of famous paintings. As we paint we will learn some history about the painting and also about the painter who painted it. This is intended to be a fun course for children to paint and learn some history as we go. My teaching style is relaxed and patient. I want the students to have a good time as they expand their knowledge and get comfortable painting. This is not a course about technical excellence or being the best in the class. In fact, the student does not have to show their artwork to me or the other students if they don't want to. This makes it easier for the student to progress at their own pace and develop a love for painting.

---
Zookeeper Training Class – Animal Science
In this one time class, students who love nature and animals, will learn about 3 things zookeepers do each day. Students will see behind the scenes video at my zoo and we will also visit several zoos virtually. During this one time class, students will learn what a typical day in the life of a zookeeper is like. We will discuss the different animals that live in the zoo, what each of those animals is fed each day, the responsibilities the zookeeper has for caring and maintaining a safe and clean environment for the animals and how zookeepers educate visitors about the creatures and their natural habitats. As the teacher, I will take the students on a guided "virtual" zoo tour beginning with feeding each of the animals breakfast. During the tour, students will be educated on each of the animals, their eating requirements, natural habitats and interesting facts about each species. This class incorporates videos, slides, live zoo cameras and slides for the presentation.

---
Thousands of parents have started to use Allschool for their children, have you?
Try a class on Allschool now at a 80% discount and redeem a $5 GRAB ride voucher – promo valid from now till 30th April 2022, hurry sign up HERE!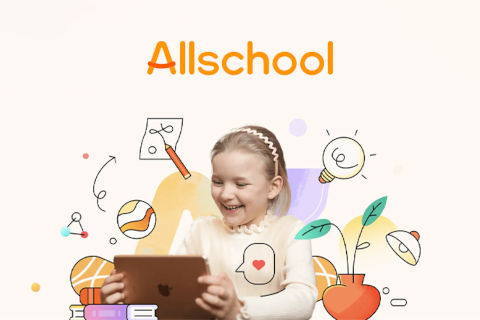 * * * * *
Like what you see here? Get parenting tips and stories straight to your inbox! Join our mailing list here.
Want to be heard 👂 and seen 👀 by over 100,000 parents in Singapore? We can help! Leave your contact here and we'll be in touch.