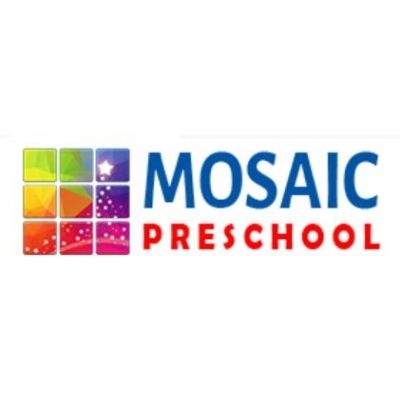 Country:

Zip Code:

Listed:

April 6, 2023 8:55 am

Expires:

122 days, 16 hours
Mosaic Preschool
Mosaic Preschool has three preschool branches located in different estates – Bukit Timah (Preschool Service) Eunos (Infant Care & Preschool Services) and Siglap (Preschool Service). The school employs an unique curriculum that incorporates different methodologies to enhance the children's learning – a play-inspired curriculum enhanced with the inquiry approach, and a series of enrichments programmes in the children's afternoon schedule. The school programmes are specially curated by the school to enrich their learning experience and provide opportunities for children to enhance their 21st centuries skills such as the opportunity to make their own decisions, unleash their creativity and practice problem solving skills to grow into confident and curious leaders. With a strong emphasis on play and experiential learning, the school also organises fun and exciting events to engage the children and families, as well as meaningful excursions and projects to deepen their learning in different topics of interests. The school adopts a dual-framework approach to the planning of their curriculum, based on the internationally acclaimed, British EYFS system, coupled with Singapore's comprehensive NEL Framework for preschools. This ensures that the children are equipped with the necessary skills that will put them in good stead for local and international elementary schools.
Since learning through play is the key to Mosaic Preschool's programme, you will definitely see children busy at work when they enter school. As you stroll around the school, you get to see little children busy engaged in different learning experiences from dancing in the splashing water during their sensory exploration to digging in the sandpit for little treasures. Walk into a classroom of six years old, and you will be overwhelmed with enthusiastic and confident children asking you tons of questions and inviting you to join in their discussion or the experiment that they are engaged in. In the afternoon programme, the school curriculum is supplemented with up to 17 unique in-house co-curricular programmes that include Swimming Club, Montessori learning, Sports & Gym, Speech & Drama (English & Chinese), Phonics, Dance, Junior Chef, STEM and Coding classes to support the children's holistic development. Going to school is never the same again, especially with the endless opportunities for the children to explore and learn.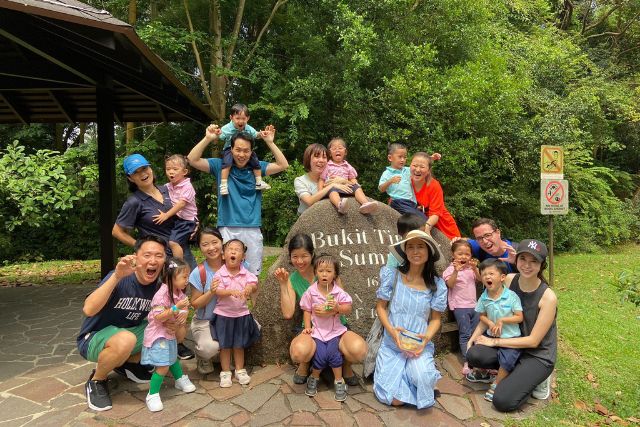 Besides the unique curriculum and programme, the energetic, multi-talented and dedicated educators are what set the standards of the school. The educators see the importance of early education and are committed to the children's growth and development. Through the rich variety of fun, meaningful and experiential learning experiences designed by the team in Mosaic Preschool, they strive to raise happy, innovative, confident and successful individuals. Mosaic Preschool adopts a lower child-to-teacher ratio. The school has assigned teacher assistants to assist the children with added support and safety measures. The language of lessons delivered includes English and Mandarin as well as Japanese. The lower teacher-child ratio helps to support children's learning needs and development. Regular observations take place in the classroom, and teachers use the information gathered to document each and every child's growth and development through a comprehensive portfolio that showcase the children's strengths, capabilities and areas to heighten further.
As the African proverb highlights, "It takes a village to raise a child", Mosaic Preschool believes in building a strong partnership with parents and the community to heighten children's learning experiences in and out of the school. Yes, the school's vision, "Unleash the Shining Star in Every Child" clearly reflects their perspective on helping each and every child to develop to their fullest potential through their unique, fun and interesting programme. Laying a strong foundation for lifelong learning and future pursuits is what the school strives for, so that children can develop to their fullest potential. Find out more about their infant and preschool services today!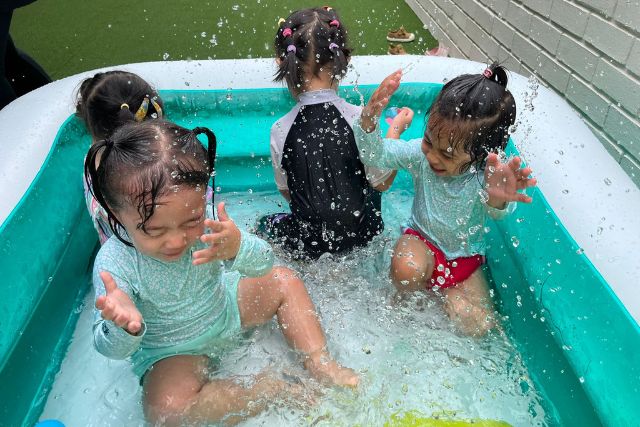 [NEW] Located away from the buzz of the city, Mosaic Preschool Siglap boosts a beautiful learning environment with a private outdoor garden where children can wander, play and explore.
School bus services are available at all schools for families who require the service.
More information on the different Mosaic Preschool branches can be found below:
Mosaic Preschool (Bukit Timah)
📍 896 Dunearn Road #05-01 Singapore 589472
☎️ 81120653
Mosaic Preschool (Eunos)
📍 168 Changi Rd, #05-01, Singapore 419730
☎️ 96153641
Mosaic Preschool (Siglap)
📍 20 East Coast Ave, Singapore 459210
☎️ 93531402
Website: mosaicpreschool.sg
Email: admission@mosaicpreschool.sg
Social: Facebook | IG
Leave a Comment: