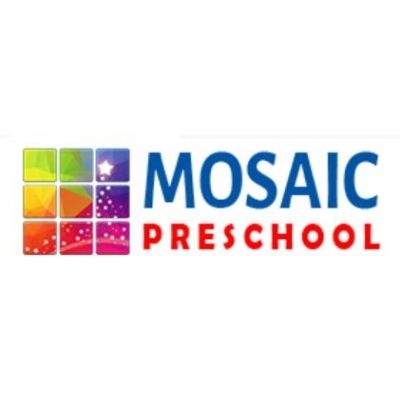 Country:

Singapore

Zip Code:

Listed:

March 8, 2021 8:55 am

Expires:

This ad has expired
Mosaic Preschool
Mosaic Preschool caters to children aged 18 months to 6 years old. We offer a half-day as well as a full-day programme. Learning opportunities are extensive, experiential and hands-on to help children build twenty-first century skills as well as to gain knowledge about the world they live in.
The school adopts a dual-framework approach to the curriculum. Our play-based curriculum is based on the internationally acclaimed, British EYFS system, coupled with Singapore's comprehensive NEL Framework for preschools. This ensures that all our children are equipped with the necessary skills that will put them in good stead for local and international elementary schools.
We believe children learn in different ways. At Mosaic Preschool, we incorporated different methodologies to heighten children's learning. In the morning programme, we use experiential learning through the thematic and project-approach to help children learn about themselves and the world that they live in. In the afternoon programme, our school curriculum is supplemented by more than 14 in-house co-curricular programmes that include Swimming Club, Montessori learning, Sports & Gym, Speech & Drama (English & Chinese), Dance, Junior Chef, STEM and Coding classes to support children's holistic development. Going to school is never the same again, especially with the endless opportunities for the children to explore and learn.
The lower teacher child ratio helps to support children's learning needs and development. Regular observations take place in the classroom, and teachers use the information gathered to document and develop a comprehensive portfolio to showcase children's capabilities, learning and development. As the African proverb highlights, "It takes a village to raise a child". In Mosaic Preschool, we believe in building a strong partnership with parents to unleash the shining star in every child.
In the midst of Singapore's academic-centric education system, Mosaic Preschool provides an education driven by 'Play', and the unique design of our programme unleashes children's potentials and allows them to succeed in their own ways. The setting of the school, events and learning programmes promote respect for cultural diversity, children grow up to become respectful individuals. Besides Singaporeans, we have children who come from around the world (e.g German, United States, Korean, Japanese, Iran, France, United Kingdom etc). The lower teacher-child-ratio helps children to settle in quickly as well as build their language capability in our bi-lingual programme (English and Mandarin).
Website: mosaicpreschool.sg
Facebook: fb.com/mosaicpreschool896
Instagram: @mosaicpreschool
Email: info@mosaicpreschool.sg
Tel: 69090470
Address: 896 Dunearn Road #05-01 (Link @896) Singapore 589472
Leave a Comment: