Children generally attend primary school from seven until they are twelve. In the United States, "Primary School" is a generic term in the United States (although this is more commonly referred to as Elementary School) to describe a school housing the primary grades, from kindergarten (ages 5 – 6) to sixth grade (ages 11 – 12). Similar to Singapore, First grade (or Primary One) begins when children are 6 – 7 years old.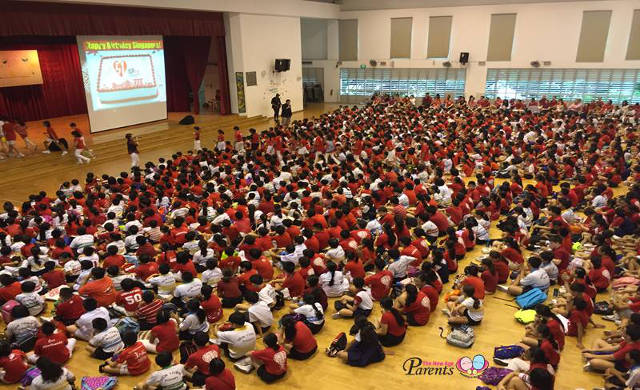 In Australia, Primary School is generally for children aged 5 – 12. But in parts of South Australia, Western Australia and Queensland, grade 7 could be part of primary school, while in other states it forms part of secondary education. In Hong Kong, it is compulsory for students to attend primary schools for the first six years.
Similarly, the first six years of education is compulsory for all Singaporeans. The Singapore Primary Education consists of a 4-year foundation stage from Primary 1 to 4, followed by a 2-year orientation stage from Primary 5 to 6.




The Singapore Primary School curriculum is designed for a well-rounded learning experience and focuses on three main aspects of education:
#1 A range of subjects comprising Languages, Mathematics, Science, Social Studies, Art & Crafts, and Music to develop a good grounding in subjects across different areas of study.
#2 Knowledge skills which focus on developing your child's thinking, process and communication skills. Knowledge skills are taught through a variety of subjects.
#3 Character Development which focuses on instilling sound values in your child, to take him through life as a responsible adult. Your child will have many opportunities to develop life skills through Co-Curricular Activities (CCAs), Civics and Moral Education, Social-Emotional Learning, National Education and Physical Education.
In 2012, there will be 95 Primary Schools operation at a single session, 77 Primary Schools operating at *partial single session and 8 Primary Schools operating at doubles session.
⇒ Related Read: Before Going Primary One: What Your Child Needs To Knowx
To catch a glimpse of what the first week of Primary One School might be like, watch the video by MOE below.
For more information on Singapore's Primary School Education, visit here.
*Partial single session refers to Primary Three to Primary Six classes being in the morning session while the Primary One and Primary Two classes will be in the afternoon session. There may be slight variations to the above model in some schools.
If you find this article useful, do click Like and Share at the bottom of the post, thank you.
Like what you see here? Get parenting tips and stories straight to your inbox! Join our mailing list here.