Planning to travel during the school holidays? Dr Tan Zhen Han from SBCC Baby & Child Clinic (Ang Mo Kio) answers some frequently asked questions from parents.
It is truly a joy to be able to travel and share the wonders of the world with your children. However, it can take time to adjust to the food, air and water in a new environment. Children in particular are especially vulnerable to travel-related problems such as diarrhoea and respiratory infections. With advanced planning and preparation, you can help keep the trip healthy and ensure an enjoyable experience for the whole family.
Q: I'm travelling next month for holiday. What should my children get checked for?
An appointment with your child's doctor about four to six weeks before your travel date is recommended as part of your travel preparation.
This is so that your doctor can:
Review any existing medication conditions, determine fitness for travel, and provide a letter justifying on-board carriage of prescription medications if required.
Review your child's routine childhood vaccinations, and discuss on the types of travel-related vaccinations that may be required.
Assess travel-related activities, identify potential medical hazards, and provide anticipatory guidance, including special travel preparations and treatment that may be required especially for children with underlying medical conditions.
Assist with the preparation of a travel medication kit.
Q: Does my child need additional travel-related vaccinations?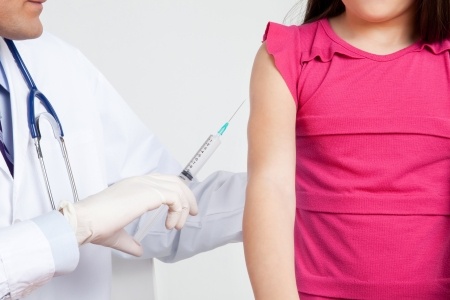 It is very important that your child is up to date on their routine childhood vaccinations before travel, to reduce the risk of falling sick while travelling.
Diseases such as polio and diphtheria remain a threat in other countries, and a visit to your doctor prior to your travel date will allow adequate time for any catch up vaccinations to be given before travel begins. Keep in mind that a vaccine's protective effect takes some time to develop following the vaccination, and that some vaccines may require more than one dose.
Whether or not your child will require additional travel-related vaccinations depends on several factors, including the country(s) to be visited, time of visit, length of visit, risk of exposure to diseases, and pre-existing medical conditions.
Always check if there are any vaccinations recommended for your travelling destination. Some examples of mandatory vaccines include yellow fever (if travelling to tropical South America or Africa), and meningococcal vaccine (if travelling to Saudi Arabia).
Other travel-related vaccines to protect against Hepatitis A or Typhoid fever for instance, may be recommended depending on your child's travel needs.
Q: What should be included in a travel medication kit?
Medications that cover the following common symptoms should be included in a travel medication kit:
Fever (Both oral medication as well as suppositories should be packed, in case that your child is unable to keep the medications down orally)
Runny nose and cough
Vomiting
Diarrhoea
Allergies and itch
Skin infection
Other first aid supplies which should be packed in the kit include:
Oral rehydration sachets
Hand sanitizer
Alcohol wipes and antiseptics
Dressing/bandages
Digital thermometer
Sunscreen lotion
Insect repellent
Q: Does my child need to see the doctor after our trip?
Should your child feel unwell after returning from your trip, your child should see the doctor for further evaluation and treatment. Your child may also need to see the doctor after your trip in order to complete the series of vaccinations given prior to travelling.
Q: Any other tips?
Contact the airline to let them know if your child has any health concerns, needs a special meal or specialized equipment (oxygen, wheelchair), and ask for seats in advance.
Plan the travel day by practicing the schedule, and talking to your child about the security screening process in the airport and seating arrangement on the airplane. This may help make children less anxious.
Happy travelling!
Dr Tan Zhen Han, Paediatrician, SBCC Baby & Child Clinic (Ang Mo Kio) 
Practice Address:
SBCC Baby & Child Clinic (Ang Mo Kio)
Blk 721 Ang Mo Kio Ave 8
#01-2803/2805
Singapore 560721
Tel: 6456 8874
Got a question for our expert? Drop us a Facebook message and we'll ask them for you.
If you find this article useful, do click Like and Share at the bottom of the post, thank you.
Like what you see here? Get parenting tips and stories straight to your inbox! Join our mailing list here