Introducing New Age Pregnancy latest e-guide for expecting mothers and mothers-to-be!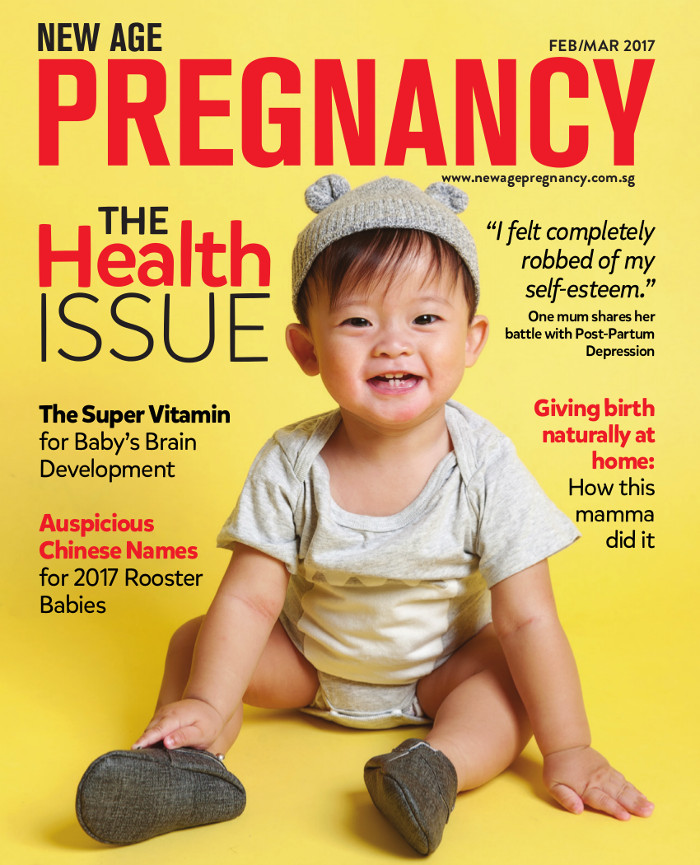 What's more important than to usher in the new year with good health? In our Feb/Mar 2017 issue, we put the spotlight on mummy's and baby's health.
What's in this issue:
Auspicious Chinese Names For 2017 Rooster Babies
Does Pregnancy Affect Your Skin?
How I Had A Water Birth At Home
Let's Talk About Post-Partum Depression
Why Post-Partum Care Is Important
Maternity's Over, Back To Work
The Super Vitamin For Your Baby's Brain
I Care For Infant Care
Don't Ditch Those Flashcards Just Yet
Read it online here, or download it here.
If you've found this useful, feel free to share this with your family and friends!
P.S. Looking for a preschool for your child next year? Check out our Enrichment and Preschool Resource Guide 2016/17?
Head over to our E-guides section to view the rest of our guide series.