In conjunction with Children's Day, we asked a few preschool educators what were their hopes and dreams for today's children.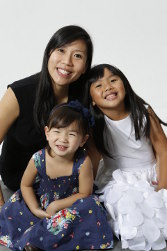 "My wish as a mother and as an educator is for the process of growing up to be a happy and enjoyable one for all children. Children should be nurtured to think, not given a road to travel to a common destination, they should decide on their own route. Their time is not a colouring book, we should not fill them up till we can't see any white space. Free time for play is an integral part of growing up, you will be surprise with what they actually learn when playing."
– Eileen Yeo, Executive Director of Da Little School
"I hope that, in a world which bombards children with new technologies and consumerism, they manage to hold on to fundamentally good values in childhood, such as love, kindness, awareness and play. I also hope that all children in every part of the world can enjoy education, health, love, confidence and have their human rights satisfied."
– Huang Ying, Head of Chengzhu Mandarin Centre
"Good moral values, develop resilience and a sense of personal responsibility, a strong sense of community and fairness, a passion for learning and a desire for excellence and more support for children with special needs."
– Joranna Ang, K2 Teacher at Learning Vision at Ministry of Education
"To build and raise resilient children which can provide them with the tools they need to respond to the challenges of adolescence and young adulthood and to navigate successfully in adulthood."
– Jasmine Teo, English Teacher at LEAP SchoolHouse
"I hope to see the children under my care be successful as they get to live their dreams. I believe that today's children are tomorrow's best hope for the future!"
– Daya, K1 Teacher, Kinderland Child Care at Ministry of Manpower Building
"Stay curious and bright even in the face of adversity, be imaginative and always dream about possibilities."
– Lim Yu Jie, Tots Teacher, Between 2 Trees Preschool
"It is my dream for today's children to be nurtured into confident individuals who are able to make the right decisions for themselves. They should be individuals who contribute to the society and be people who have strong morals and core values strongly instilled in them."
– Kavitha Rajahendran, K2 Teacher, MindChamps Pre-School at Paragon
"I hope for them to be able to build their confidence in coping with the academic demands of today, not give up and eventually strive towards becoming what they want to be."
– Sangeetha Periasamy, K1/K2 teacher at Blossom Creative Centre
"My wish for today's children, especially in their early years, is to grow to become aware, and embrace diversity in one another. Through supportive relationships, that they recognize that they are valued and loved, and grow to feel positively about themselves."
– Cynthia Tan, Vice Principal, The Caterpillar's Cove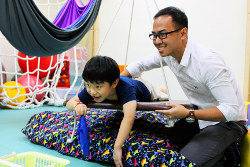 "Happiness and acceptance for all my children."
– Kris Edward Borja, Occupational Therapist at The Children's Therapy Centre
* * * * *
What are your hopes and dreams for your child? Share them with us below!
Want to be heard 👂 and seen 👀 by over 100,000 parents in Singapore? We can help! Leave your contact here and we'll be in touch.