TNAP decided to pay a small tribute to this popular children's toy. Here are our top four picks.
1. The LEGO® Story

Find out how this humble toy brick was invented. For their 80th Birthday celebration, the LEGO® Group created a short animated film to take look back at its history.
2. The Art of The Brick – Nathan Sawaya
Nathan Sawaya, who left his job as an attorney to work full-time as a LEGO artist in 2004, is a New York-based artist who builds custom three-dimensional sculptures and large-scalemosaics from popular everyday items. His unique art creations are commissioned by companies, charities, individuals, museums and galleries all over the world.
Nathan's Exhibition The Art of The Brick was held in Singapore at The Art Science Museum from 17 November 2012 – 26 May 2013 . If you missed it, you can catch his video below.

3. LegoLand® Resorts and Parks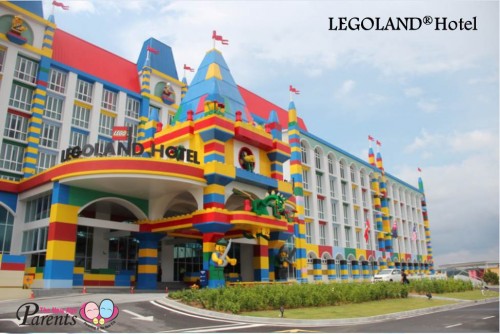 Legoland Billund (Copenhagen): This was the first Legoland park that opened in 1968.
Legoland California (USA): The first Legoland park in the United States.
Legoland Florida (USA): The largest Legoland Park in the world.
Legoland Dubailand (Dubia)
Legoland Windsor (London)
Legoland Deutschland (Germany)
Legoland Malaysia: The sixth LEGOLAND to be built in the world and the very first in Asia, LEGOLAND Malaysia is targeted families with children between the ages of two to twelve years.
Read more: Where Imagination Comes Alive! LEGOLAND Hotel Malaysia
Photo credit: LEGOLAND Parks
4. A year in the life of a LEGO bricks man – Andrew Whyte
Andrew Whyte, 39, from Southsea, Portsmouth carries the Lego man in his pocket where ever he goes, just in case the perfect picture opportunity arises. A creative photographer, he has taken 365 pictures charting the adventures of a Legographer- a LEGO® bricks character who likes to 'take' pictures.
Photo credit: Andrew Whyte, Leography | Read more: A year in the life of a Lego man