Hi Lilin,
Thanks for accepting this email interview with us. I am sure as a local celebrity, you need little introducing to our readers.
1) Tell us more about what you have been up to lately.
I've just completed a german movie that was shot in Singapore and Vietnam. And I've been busy since Sept launching Loopz exercise band! It is an exercise band I've developed to help people get in shape using resistance training by targeting the deep, strong groups of muscles right next to your bone. It is effective and super easy to use. Each exercise takes less than 2 minutes to do. So this is your ultimate daily exercise partner really!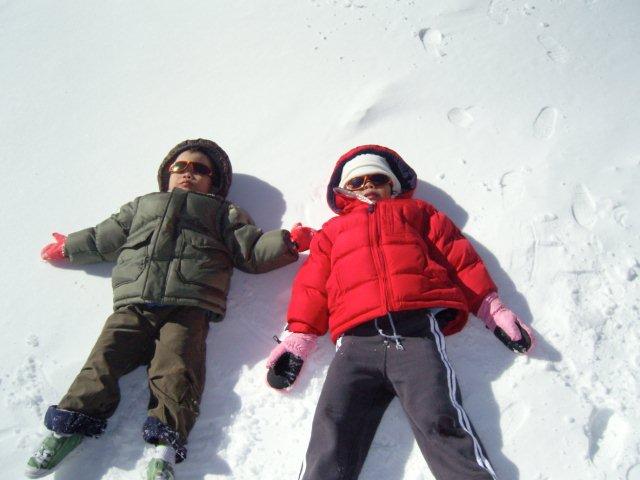 2) What's the inspiration story behind setting up Wureka?
The process of designing my website for Loopz made me realize 2 things: one, that Allan and I have the unique positions of having a public image that is closely tied to our passion for wellness and two, that there really wasn't a definitive site for wellness businesses to present their services simply and cheaply, nor a place where users could find all things relating to wellness quickly and easily! So Wureka is an umbrella site for wellness businesses and also serves to house the Loopz microsite.
3) What made you decide on the name, "Wureka"? Any association with the word "Eureka"?
Yes of course. Eureka! is the "I got it!" moment much like we hope businesses and users can say "Yes I found it!" and of course the W stands for Wellness. And coincidentally also with Wu, Wong.
4) How do you manage to juggle motherhood and family with your hectic work schedule?
It's definitely not easy. Family remains my number 1 priority. At the same time I realize the work I have to put in to make the business work. Granted I don't have the luxury of milling around all day with my kids now. I have to organize my time more efficiently (and this is a process I continue to fine tune) so that I still get a good chunk of time with my kids. This just means less sleep for me really. Sometimes I'm up at 4.30 am!
5) Loopz is an exclusive product that you have come up with and there are various Loopz programmes to complement it as well. How can Loopz help mothers in keeping fit and toned?
OH my gosh. Loopz really is one of the most effective tools for toning – and I'm not just saying this because it's my product! Use it and you will immediately agree, I assure you!
You will feel it deep in your muscles, nothing can quite produce the same feeling or results, I feel! Loopz exercise band is portable, can be safely used by anyone at any age group and can work your body from head to toe. Most moms don't have a lot of time to go to the gym, especially the mothers of young children. Loopz exercise bands allow you to exercise using the floor you're standing on so busy mothers can certainly appreciate how exercise is now made so easy and accessible for them!
6) You offer an interesting Total Wellness Weekend Package in Bintan as a holistic two-pronged approach to help people get back into the pink of health and fitness. It seems like a pretty new concept over here in Singapore. What made you come up with this idea? Does it feel like a rigorous boot camp programme, or more of a total wellness concept to rejuvenate the body and promote physical well-being?
It really was a collaborative effort – I have to give credit to Bintan Lagoon Resort for being as progressive as they are to provide for their guests such a unique and valuable experience. They are truly surpassing themselves as a service provider. It wasn't a boot camp. It was a wonderful, judgment-free time together where people learnt how to prepare healthy foods and to exercise effectively. It married very well R&R with the specific task of learning about wellness.
7) Any tips to our readers as to how to maintain our body at its optimum level for exercise?
I stress the 3 S's of fitness – Stamina, Strength and Stretch. Stamina you can achieve with cardio work such as walking, biking, taking the stairs etc. Strength is necessary to support our frame as well as to provide definition (rather than flab!) and stretch is vital to ensure a range of movement in your joints to alleviate the risks of injuries as well as to improve mobility. I tell my clients to exercise regularly – so go for a walk a few times a week and use the Loopz exercise band to strengthen and stretch – it takes less than 2 min to perform each exercise. Imagine, 2 min a day this week is better than none last week right? Getting in shape has never been easier!
The New Age Parents: Thanks, Lilin for your valuable time taken to answer our interview!
Any thoughts to share with us after reading this interview? Do write in to us!
If you find this article useful, do click Like and Share at the bottom of the post, thank you.
Like what you see here? Get parenting tips and stories straight to your inbox! Join our mailing list here