Teaching your child how to read at an early age helps your child to be future-ready as early as 2 years old!
According to the World Literacy Foundation, early reading brings about benefits such as brain development, early vocabulary development, better writing and communication and even professional skills.
It says that children with high proficiency in English often grow up to be better suited to high-skilled jobs, and a learned child can have a bright future and make an impact on society.
How can I help my child get a headstart?
For starters, you can look around for a leading English Enrichment centre in Singapore with years of experience and success stories in teaching kids how to read.
For example, I Can Read, which was founded in 2000 in Australia, has 20 years of experience with more than 300,000 success stories in more than 14 countries. I Can Read's unique methodology is based on 15 years of research by education psychologists.
Through research conducted between 1995 and 2000, Antony Earnshaw and Annabel Seargeant developed the first system in the world to link clusters of letters to single sounds in a unique manner, which is now known as the I Can Read System. The creators of I Can Read are also the authors of "Dealing with Dyslexia and Reading Difficulties" published by Pearson Education.
In Singapore alone, I Can Read has more than 20 centres located islandwide providing classes for kids aged 2.5 to 12 years old. Its classes focus on building your child's total literacy system, be it in understanding, writing or speaking English.
How does I Can Read help my child achieve reading independence and fluency?
Structured, cumulative and hierarchical, the I Can Read system provides ability-based programmes with small class sizes for more personal time with your child. Its primary focus is to ensure your child overcomes the challenges and difficulties of reading, to ensure he/she becomes a confident and independent reader.
To teach your child not just reading, but also digital literacy skills, I Can Read has created the I Can Read Web-Class, an entirely independent home-based learning digital experience, that is conducted in tandem with its in-class teaching.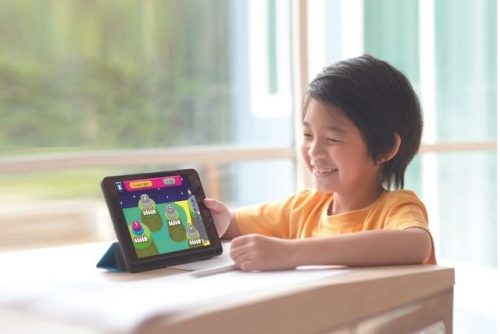 In the first of its kind in Asia, I Can Read's class to online learning fosters a sense of enhanced independence for students of a young age by providing opportunities for experiential, innovative and motivated learning. You can observe your child practising I Can Read's pedagogically unique literacy skills from in-class lessons in your own home while using its independent home-based learning digital experience.
With interactive blackboards using digitised I Can Read resources, teachers use video conferencing tools to meaningfully interact with your child through songs, built-in games and videos. This experience allows your child to explore interactive educational activities and is personalised for his/her reading level and interests to harness passion and creativity.
Parents whose kids are in I Can Read courses can also access ICR Heroes or ICR Champs.
ICR Heroes – Practise Phonics and How To Read (For Pre-Reading Levels 1 – 3 Students)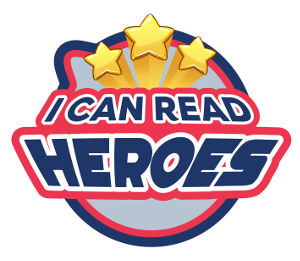 If your child is learning how to read, sign up for ICR Heroes which helps him/her practise phonological awareness skills via a full 360 offline and online learning experience.
In class, teachers plan fun-filled games and activities that your child can engage in at home to practise skills learnt in class independently. With digitised activities for targeted learning, which allows your child to have engaging and effective interactivity with words, ICR Heroes enables your child to successfully read through reiteration.
ICR Champs – Pronounce Words the Right Way (For Reading Levels 1 – 6 Students).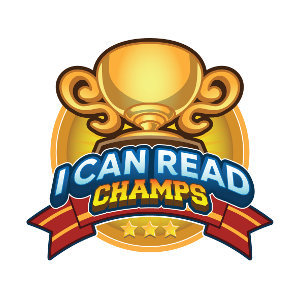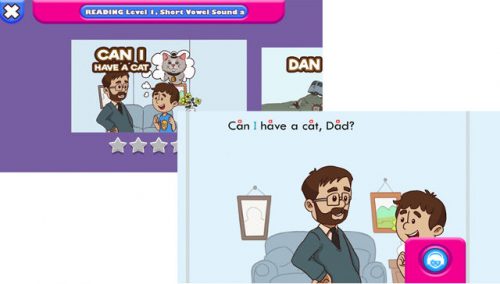 Students enrolled in ICR Champs learn from a unique Mobile App that personalises their learning from their own active speech through enjoyable engaging activities.
Using a Voice Analyser guided pronunciation tool, interactive educational activities and a Learning Path created and endorsed by educational experts, your child can access unlimited learning resources beyond the classroom. You can also track and learn with your child as he/she progresses.
Enrol your child in a 360° English Literacy Learning Experience Today!
I Can Read offers a 360° English Literacy Learning Experience where your child can attend physical lessons in a conducive environment, and enjoy fun and engaging activities through built-in games and videos in online lessons. This e-Learning offline and online learning experience enables your child to seamlessly access unlimited learning resources outside the classroom which are personalised for your child's reading level and interests.
To build your child's reading and digital literacy skills to be future-ready, book a free assessment with I Can Read to understand more about its digital learning materials here.
This post is brought to you by I Can Read.
By Julia Chan.
* * * * *
Like what you see here? Get parenting tips and stories straight to your inbox! Join our mailing list here.
Running a service or business targeted for parents? Reach out to a wider audience in our Best Enrichment Classes compilation. Leave your contact details here and we will get in touch with you.