Question on Can Bouncer Cause Spine Injury To A Child:
Thank you for the free online Parenting e-Magazine. It's very useful :) I was reading the article Taking Care of Your Child's Spine regarding the tips on how to take care of child's spine. Just wondering how does a bouncer cause injury to the spine? How about the rocker and the sarong type, of which it is used to rock babies to sleep? Do they cause injuries to the spine as well?
Answer :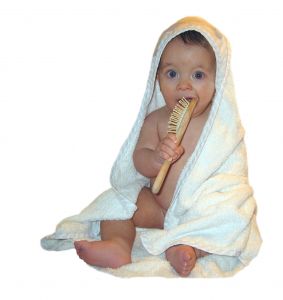 It is believed that infants four to 11 months of age are not sufficiently developed to bear weight on their lower limbs, pelvis or lumbar spine. Generally, a baby can start to learn to stand and walk on their own when their hips are strong enough to sustain their weight and it is possible that a baby can develop such abilities earlier than their developmental milestone.
As a baby is unable to tell the parent verbally when they are strong enough to do so, a good gauge for their readiness is to observe the baby's attempts and ability to stand up or walk on his/her own. Many parents can get worried unnecessarily and get their babies to do so when the time is not ripe and this can be unhealthy for the spine.
It is not uncommon for parents or caretakers who elect to use bouncer or walker to believe that this is entertaining for their baby, or may enjoy the freedom it allows them to perform simple household activities. Placing infants in weight bearing positions with baby bouncers or walkers may have the potential to introduce micro-repetitive stress to their little spines. Such repetitive stress to these developing joints may later lead to orthopedic and spinal problems.
A baby is born with a spine in the shape of a "C" in a fetal position . As their spines develop, they change shape and 3 natural curves in the neck (convex), upper back (concave) and lower back (convex) region develop. Any positions or devices that keep the baby in the "C" shape over long period of time, such as using a sarong to rock a baby to sleep, can discourage the natural curvature to form. Abnormal curvature of the spine, including scoliosis (curvature from front to back view) can result.
Contributed by Dr Kelvin Ng, Family Health Chiropractic Clinic.
If you find this article useful, do click Like and Share at the bottom of the post, thank you.
Like what you see here? Get parenting tips and stories straight to your inbox! Join our mailing list here.
Want to be heard and seen by over 100,000 parents in Singapore? We can help! Leave your contact here and we'll be in touch.