This June holidays, get your child off the iPad or television, and allow him the opportunity to satiate his senses and gain food for thought through a slew of exciting programs lined up for our little ones! Here are 4 ticketed performances your child will be more than happy to attend, and a few free shows to pencil in to your schedules as well.
1. Starbird (Toto Tales, UK)
Date: 3 June to 8 June 2014
Venue: Drama Centre Black Box Theatre
Recommended for children aged 3 to 10 years
Duration: 60 minutes (including 15 minutes workshop)
Ticket price: $30
Inspired by Booker prize-winning author Ben Okri's book, this is a story of the Starbird, a most beautiful bird with sparkling wings that can touch the sky. At sunset, she flies up high to light up the stars with her magic, and make them sing, giggle and glow. But one day, a wicked hunter appears in the forest where the Starbird makes her home. Will she be able to escape from his clutches and save her family?
Music, story, dance and puppetry all come together in a brilliant combination to bring viewers on an exciting musical adventure.
Tickets available from SISTIC authorized agents.
2. Dotty the Dragon (Blunderbus Theatre Company, UK)
Date: 3 June to 8 June 2014
Venue: Drama Centre Theatre
Recommended for children aged 3 to 12 years
Duration: 55 minutes
Ticket price: $30, $32
Dotty is a baby fire dragon who lives at the top of a mountain with her dad, Mr Dragon. All the villagers, who live in the town at the foot of the mountain, are terrified of the dragons, for they are certain that the dragons will eat their children! But Dotty is far from dangerous – she loves to watch the children at play, and wouldn't hurt a fly! One day, she decides to surprise them with a visit – how do you think they will react to meeting her for the first time?
This is a high-energy performance that is sure to enchant viewers young and old alike. And what a wonderful way to help a child learn the value of being brave, in a big, scary world.
Tickets available from SISTIC authorized agents.
3. Voice Mechanics (Maywa Denki, Japan)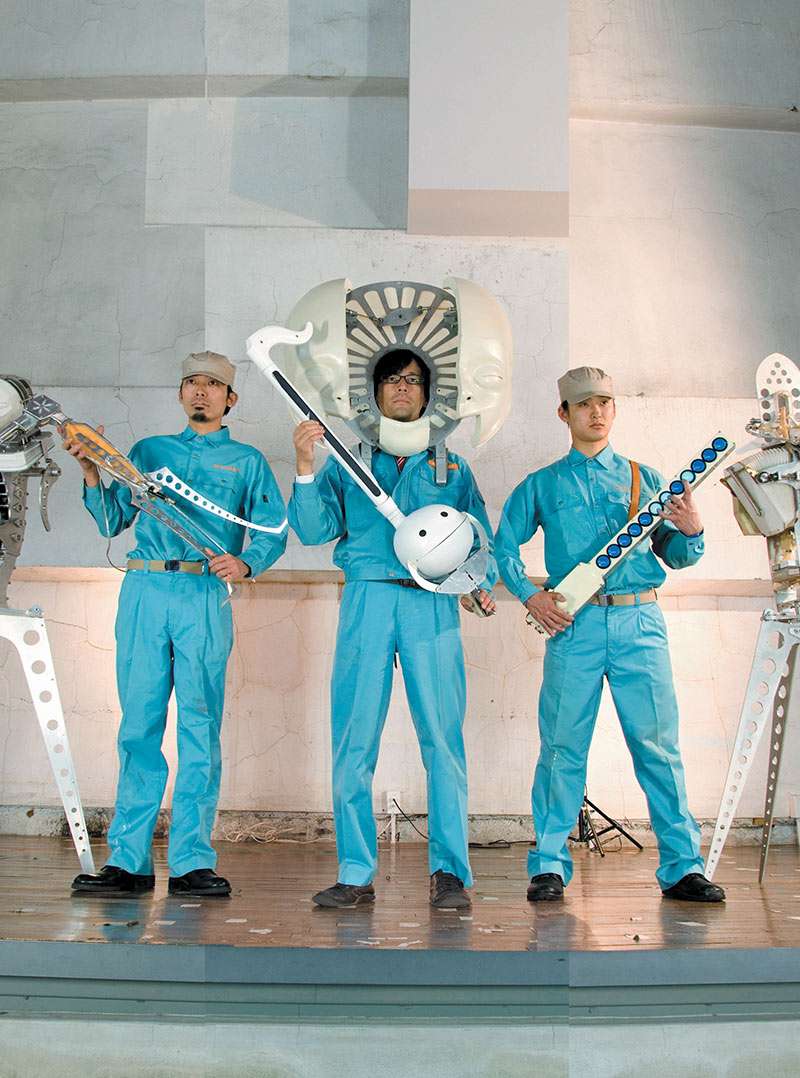 Date: 7 June, Saturday, 7:30pm
Venue: Esplanade Concert Hall
Duration: 1hour 20 mins (no intermission). Performed in English and Japanese.
Ticket price: $40
Voice Mechanics promises to be an out-of-this-world musical feast for the senses. Maywa Denki's live performances showcase the company's ingenious musical instruments, with new musical products based on the voice. Well-known for his interesting array of musical gadgets and original instruments, you'll be wowed by Denki's inventions, like the laughing machine WahhaGoGo, the BowGun and the singing Otomatone! Come for a night of singing, dancing and belly-aching laughter!
Tickets available from Esplanade Box Office and SISTIC's authorised agents.

4. Charlie and Lola's Extremely New Play (BBC Worldwide & Polka Theatre Production)
Date: 3 June to 15 June 2014
• Tuesdays and Wednesdays: 10.00 am
• Thursdays: 10.00 am, 7.00 pm
• Fridays: 10.00 am, 4.00 pm, 7.00 pm
• Weekends: 11.00 am, 2.00 pm, 5.00 pm
Venue: DBS Arts Centre – Home of SRT
Duration: Approximately 45 minutes
Ticket price: $40, $50, $60
Enter a magical journey through the seasons, as Charlie and Lola discover that everything is different and not the same. What happens when Lola and her best friend Lotta say they will promise look after Sizzles? Also, follow Charlie and his best friend Mary on a Pirate Squidbones adventure! Based on the characters created by Lauren Child. Adapted by Jonathan Lloyd.
Tickets available from SISTIC authorized agents.
Besides these great ticketed performances, there are also some FREE shows for the kids this month of June. Here are TNAP picks:
Meet Optimus Prime & Bumblebee

Date: 30 May to 10 June, 20 to 29 Jun
• Weekdays, 7 pm (except Wednesday)
• Weekends, 3.30 pm & 7 pm
Venue: Downtown East Event Square
Barney & Friends 'Live' On Stage
Date: 7 June to 22 June
• Tues – Fri, 2pm & 7pm
• Sat & Sun, 1pm, 4pm & 7pm
Venue: City Square Mall, L1 Atrium
Meet Bob the Builder, Fireman Sam & Angelina Ballerina (The Kidz Academy exhibition)

Date: 6 June to 8 June
• 11am to 9pm daily
Venue: Suntec Singapore, Halls 403 and 404
Related Post: 8 Reasons Why You Should Head Down To The Kidz Academy
By Dorothea Chow