Country:

Singapore

Zip Code:

Listed:

December 14, 2013 8:30 pm

Expires:

This ad has expired
KidStartNow
KidStartNow is a MOE-registered Chinese enrichment centre that helps 3-6 year olds love to learn Chinese and develop oral confidence. We believe that nurturing an interest in Chinese is the best way to lay a strong foundation for proficiency and academic results.
This is in-line with the latest MOE's framework for teaching Mother Tongue Languages that emphasises the importance of getting kids to enjoy learning Chinese, and is also validated by scientific studies that show kids learn up to 4x faster when they are interested in the subject.
To nurture this interest, our classes are taught by MOE-certified teachers who are experienced and passionate about helping 3-6 year olds love to learn Chinese. We also develop proprietary animated storybooks that are used in our classrooms that tell the story of Alex, an aspiring magician who enters a magical world. Through these stories, we nurture a love for Chinese in kids, and teach them important moral lessons like perseverance and selflessness.
Website: kidstartnow.com
Facebook: @KidStartNow
Email: enquiry@kidstartnow.com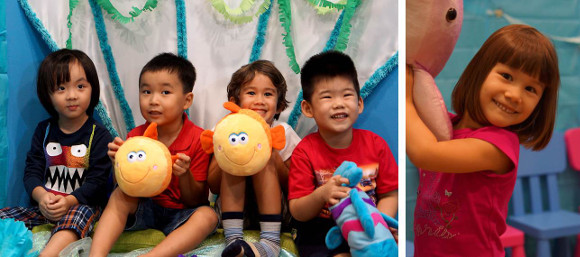 Leave a Comment: