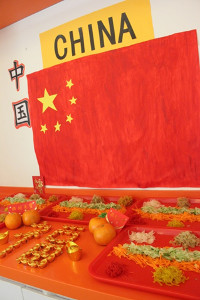 Bilingualism has been the talk of the town for many years. Majority of Singaporean children are bilingual due to Singapore's Mother Tongue Language Policy. It is mandatory for Singaporean and Singapore Permanent Resident students to study their respective official mother tongue.
Benefits Of Being Bilingual
In a multicultural and cosmopolitan society such as Singapore and in an increasingly globalized world, being bilingual has its advantages, for practical, social and economic reasons.
What's interesting to note is recent studies that have shed some new light on bilingualism – being bilingual makes one smarter. It not only enhances one's cognitive skills, it can also help protect one against dementia in the twilight years. Having a bilingual experience appears to affect the brain from birth to old age.
So, the next burning question is – how do parents help their child on their journey to bilingualism?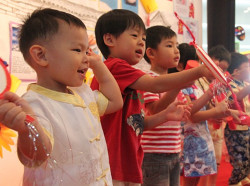 Environment and Experience
Besides expanding your child's language through communication at home, finding a right preschool that provides a strong bilingual approach and experience is crucial. After all, your child spends most of his or her day at the school.
We took a peek at Kiddiwinkie Schoolhouse at The Grandstand to learn how their lessons and school activities help to build a strong bilingual foundation for their students.
Nurturing children to be effectively bilingual before Primary 1
At Kiddiwinkie Schoolhouse @Grandstand, a Chinese Teacher is attached to every class throughout the day. This means your child is exposed to Chinese not just during curriculum time, but during routine and play time as well. At its Newton centre, there are Chinese language rooms to support the children's learning too.
For an early head start to Primary School, the school places equal emphasis on the 1 hour curriculum time for both languages at the Nursery 2 level and this increase at Kindergarten level. This equates to equal core curriculum time for both English and Chinese from an early age.
Focus on Oral and Comprehension Skills
To help children express themselves more articulately and instil a deeper understanding and appreciation of the language, Kiddiwinkie recently collaborated with YOU Station, set up by local celebrity Michelle Chia and established writer Celestine Low. YOU Station has been operating since 2013 and both schools share the same belief that children must enjoy the learning process to become effective speakers.
Chinese Oracy classes conducted by YOU Station will be held once a week at both centres (Grandstand and Newton) across the Nursery and Kindergarten level. This adds on to a total of more than 80 hours each month to the school's curriculum, with special focus on oral skills. During the class, instructors will support children to be confident and fluent speakers through role-play, games, and picture talks.
Instil a love for learning Chinese
To pique your child's interest and love for learning the language, the school adopts a multi-sensory approach. This means there is a rich exposure and immersion of the language through songs, games, crafts, special festivals and occasions to cater to the different learning style and interest of each individual child.
For example, it recently had had a combined celebration at its Grandstand centre. The school celebrated Chinese New Year and learnt about China for their school's bi-monthly International Cuisine and Culture Day.
Students are also exposed to a range of multiple disciplines such as…
Music and Movement: Ribbon Dance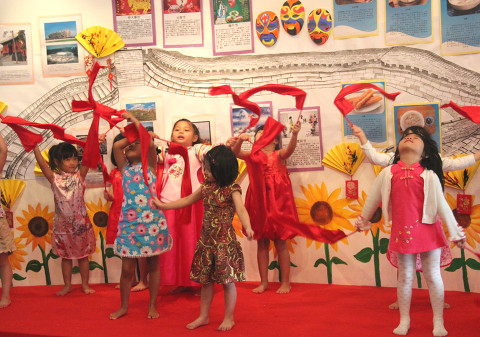 The K level had a chance to also perform for the school too
Food Craft: Zou Lao Shi showing the K2 children how dumplings are made and its significance to the Chinese
The children later had a chance to make their own dumplings and ate them for lunch. 好吃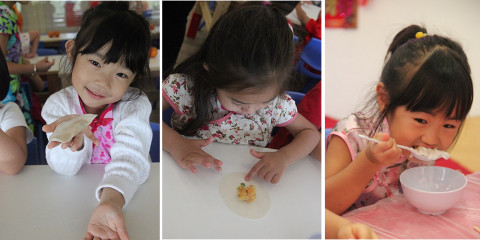 Each class had a go at tossing Yu Sheng (also known as Lou Hei), a traditional custom done during Chinese New Year. Before tossing, N2 Chinese teacher Huang Lao Shi taught them some of the auspicious Chinese idioms said during Lou Hei. 身体健康!万事如意! 龙马精神!
Developing Fine Motor Skills and Creativity through Art And Craft
For one week, each class worked on various art activities surrounding the theme of Chinese New Year.
There is an inquiry corner set up in every classroom to encourage peer interaction and classroom discussion about the theme.
The school also takes pride and makes a great effort to ensure their students are exposed to an aesthetic and bilingual print-rich environment.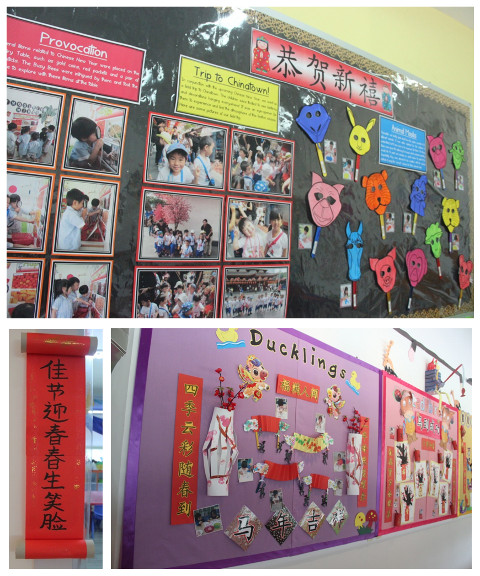 Whether your child is a kinaesthetic, auditory or visual learner, with the wide range of multi-faceted activities offered at Kiddwinkie Schoolhouse, your child's interest and appreciation for learning Chinese will definitely be nurtured.
---
Keen to experience and know more about Kiddiwinkie Schoolhouse unique bilingual approach?
Call to join in their fun activities at its Grandstand Open House!
Venue: 200 Turf Club Road, The Grandstand, Level 5 North Tower (Take lift in Pasar Bella)
Highlights: FREE Summer Fun activities and Catch YOU Station in action in a Chinese Story Telling session!
Kiddiwinkie Schoolhouse is a new premium preschool brand managed by the Nurture Education Group. It has two centres – one at The Grandstand which lies at the centre of Bukit Timah and the other at Newton. Both centres sport a lush, modern environment with chic facilities as a dining zone, outdoor wading pool and an outdoor sandpit.
To find out more, go to kiddigroup.com.sg.
* * * * *
Like what you see here? Get parenting tips and stories straight to your inbox! Join our mailing list here.
Want to be heard 👂 and seen 👀 by over 100,000 parents in Singapore? We can help! Leave your contact here and we'll be in touch.