There is no definitive formula on what makes the best employer. However, it is found that placing a high value on employees' needs inspires and motivates them to do their best at work and stay loyal to the company.
Labour Crunch
In Singapore, the labour market is expected to remain tight till 2020, even all the way to 2030, according to labour chief, Lim Swee Say. With the tightening of our country's labour market, it is necessary for employers and workers to change and upgrade with the ever-changing economy.
Our panel of experts share their thoughts on what makes a team of happy workers:
Here are 5 steps your organization should take to be a better employer.
Step 1: Align a common vision and goal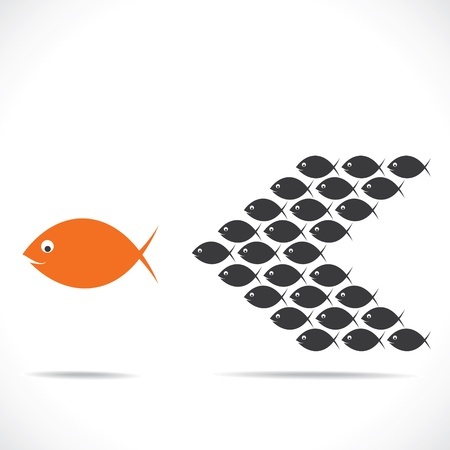 "There must be common values between the organization and the staff in order for the company's culture to be strong and remain positive. We hold Vision Days twice a year where the staff come together to hear about the direction of the company, celebrate successes and reaffirm values and culture."
– Fiona Walker, Principal of Schools and CEO of Julia Gabriel Education and a mother of two.
Step 2: Create a close and unique company culture
Remain contactable and open
"When employees face a situation in work or in personal, this allows us to help resolve issues before it affects the workers."
– Rebecca Chan, Mother of two, Founder and Managing Director of All Ten Tic, mother of two, on practicing open communication.
"I always make it an effort to use lunch as a bonding session for my team. We also organise trips and outings together. At Da Little School Singapore, we give birthday leaves to all our staff so that they don't have to work on their birthday."
– Eileen Yeo, Mother of three, Executive Director of Da Little School Singapore, shares about the importance of bonding outside of the work environment.
Forging your company's DNA
"Over at Julia Gabriel Education, the staff knows each other's children and have seen each other grow, from swinging singles to mums or dad with families. They also have celebrated marriages, births and promotions, and have been there for each other during bereavements and sickness. This supportive, collaborative family-like atmosphere enables people to feel secure." Fiona Walker shares more about the staff and work culture over at Julia Gabriel Education.
Step 3: Motivate and encourage workers to take pride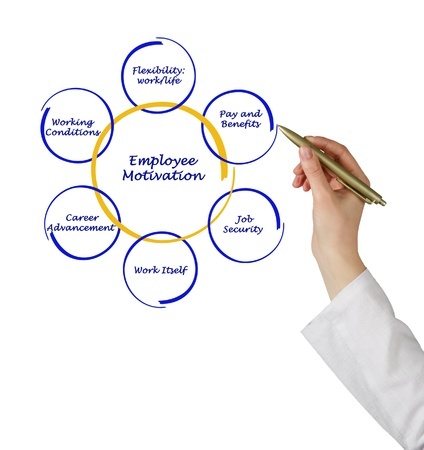 Allocating accountable responsibilities
For Eileen Yeo, Executive Director, Da Little School Singapore, she gives her teachers' responsibilities that are accountable and follows up by showing appreciation. "Remember to thank them for a job well done. Appreciating workers go a long way in motivating them to do better in their jobs."
"To me, taking pride in a person's job does not equate to a perfect job done. I value my staff being able to admit to mistakes and the initiative they put in in every project. To me, this is considered taking pride in their work."
– Elaine Lau, a mother of two and Co-founder of New Age Consulting Pte Ltd, shares her philosophy of doing one's best during office hours.
Incentives for good performance
"Some of our recent trips include a trip to Japan for principals and teachers to attend a conference to upgrade their skills and another trip to the US for the NAEYC (National Association for the Education of Young Children) Conference."
– Mr Seet Lee Kiang, General Manager of Kinderland adds about traveling incentives.
Step 4: Provide Professional Training And Support
Kinderland sets aside a day called 'Kinderland Day' every year as a platform for experienced teachers and management staff to share their experiences, best practices and knowledge. They also provide training through Continual Professional Development (CPD) and Certification Courses.
"Have a mentor or group leader in their team whom they can look up to and learn from. This way, they are constantly engaged and learning from one another to be better teachers." Eileen shares how employees can help employers learn from one another.
Step 5: Happy And Safe Workers = Motivated And Loyal Workers
Safe place to fail and try again
Julia Gabriel Education practice the belief that if someone fails in their job, the first thing they look for is the support that was given to them.
"We understand that through mistakes and setbacks we can only grow and strengthen so people need not fear being reprimanded for anything out of their control." Fiona, who has 23 years of experience in the Early Childhood field, adds.
Rebecca, who leads a team of 13 and has been given the 'Promising SME 2013' award for Origins Jamu Massage (now All Ten Tic Jamu Massage), believes that people are the assets of her business, especially for Small and Medium Enterprises (SME). She makes it a point to periodically review the needs and concerns of the employees to ensure their welfare is looked after.
She is also offering flexi work arrangement, where she has introduced certain initiatives such as "A Family Day Off" every quarter where the employee can take a day off to spend time with their family, on top of their annual leave.
"Employers must learn to bring out the best in every worker and treat them better. Workers too have to value their jobs more and take greater pride in what they do."
– Secretary-General of the National Trades Union Congress (NTUC), Mr Lim Swee Say. (Source: Straits Times)
This statement though simple, speaks volumes about the fundamental values of how every both employer and worker are essential in contributing to the organization's success.
Elaine finds treating workers as part of the team rather than subordinates helps in forging a closer bond. "I encourage them to come to me if ever they need help so that we can analyse together what could be done. I try to the best of my ability to listen and try to fulfill their personal needs."
Best Companies For Mums
* * * * *
Besides the above mentioned, what else do you think employers can do to become better bosses? Share your thoughts with us!
Want to be heard 👂 and seen 👀 by over 100,000 parents in Singapore? We can help! Leave your contact here and we'll be in touch.