Swensen's
A household name in Singapore, Swensen's is synonymous with sweet memories of good times spent with loved ones. It first arrived in Singapore with the opening of a 200-seater restaurant at Thomson Plaza in 1979, and has since won the hearts of many with its warm, unpretentious ambience and a casual atmosphere.
Over the years it has developed to become a restaurant chain offering not just ice cream, but fun and friendly casual-dining with a wide selection of hearty food, desserts, beverages, ice cream cakes and takeaway novelties.
Today, Swensen's has expanded to over 20 full-service restaurants serving an all-day menu of food and ice cream sundaes, and continues to bring people together for hearty meals and shared memories.
Birthday Packages
Have the coolest birthday party at Swensen's!
You can celebrate your child's birthday in style with family members and friends at our classy restaurants. Leave all the hassle of organizing for food and games to us. Treat the little one and friends to an unforgettable Birthday Tea Party Buffet celebration. You can choose from a selection of 20 dishes including Spaghetti, Baked Rice, Pizza Bread, Mini Sausage Rolls, Sandwiches, U.S Fries, Nuggets and Steak Cut Potatoes. Swensen's Children Birthday Tea Party Buffet also includes free flow soft drinks, coffee and tea, and single scoop of ice cream for each person. We will also able to arrange for professional party hosting and other party entertainment programs to make the party more fun.
Swensen's Children Birthday Tea Party Buffet come with a complimentary 1 KG Swensen's Special Ice Cream Cake, Birthday Party E-invitation Cards and free Kids' Club Membership too! Swensen's Kids' Club Membership includes perks such as complimentary sundae every month and a host of other privileges. Swensen's Children Birthday Tea Party Buffet is available for bookings with a minimum of 25 pax per package at selected Swensen's outlets. Please visit http://www.swensens.com.sg/have-a-party/let-s-party or email us at sales@abr.com.sg for further details.
Website: www.swensens.com.sg
Facebook: www.facebook.com/SwensensSingapore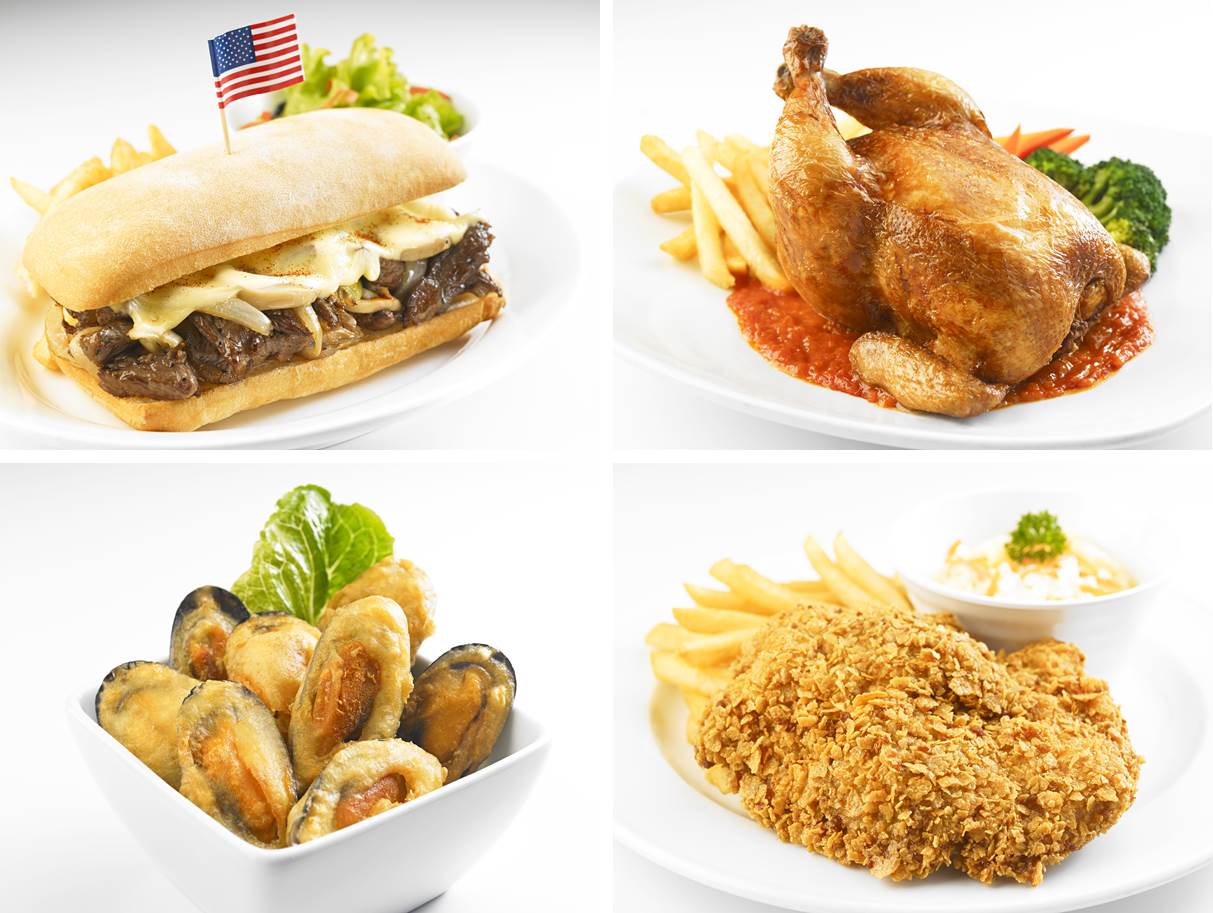 Swensen's Outlets
Ang Mo Kio Hub
53 Ang Mo Kio Avenue 3
#B1-25/26
[Weekdays] 10.30am-10.30pm
[Weekends & PH] 8am-10.30pm
Tel: 6481 4316
Ang Mo Kio MRT
Bedok Mall
311 New Upper Changi Road #01-77
[Weekdays] 10.30am-10.30pm
[Weekends & PH] 8am-10.30pm
Tel: 6844 9759
Bedok MRT
Bukit Panjang Plaza
1 Jelebu Road
#03-04
10.30am-10.30pm
Tel: 6892 0319
Bukit Panjang MRT
Causeway Point
1 Woodlands Square
#02-08/09
[[Weekdays] 10.30am-10.30pm
[Weekends & PH] 8am-10.30pm
Tel: 6894 2086
Woodlands MRT
Centrepoint
176 Orchard Road
#02-52/53/54
[Mon-Thu] 10.30am-9.30pm
[Fri-Sun, Eve of PH & PH] 10.30am-10.30pm
Tel: 6733 6461
Somerset MRT
Compass Point
1 Sengkang Square
#B1-28/29
[Weekdays] 10.30am-10.30pm
[Weekends & PH] 8am-10.30pm
Tel: 6384 5187
Sengkang MRT
City Square Mall
180 Kitchener Road
#03-37/38
[Weekdays] 10.30am-10.30pm
[Weekends & PH] 8am-10.30pm
Tel: 6509 6280
Farrer Park MRT
Clementi Mall
3155 Commonwealth Ave West #05-31/32/33
[Weekdays] 10.30am-10.30pm
[Weekends & PH] 8am-10.30pm
Tel: 6659 2151
Clementi MRT
IMM
2 Jurong East Street 21
#01-111
[Weekdays] 10.30am-10.30pm
[Weekends & PH] 8am-10.30pm
Tel: 6566 7554
Jurong East MRT
ION Orchard
2 Orchard Turn
#B1-31
[Weekdays] 10.30am-10.30pm
[Weekends & PH] 8am-10.30pm
Tel: 6884 5967
Orchard MRT
Junction 8
9 Bishan Place
#01-39
[Weekdays] 10.30am-10.30pm
[Weekends & PH] 8am-10.30pm
Tel: 6252 6229
Bishan MRT
Jurong Point
63 Jurong West Central 3
#B1-64
[Weekdays] 10.30am-10.30pm
[Weekends & PH] 8am-10.30pm
Tel: 6795 2187
Boon Lay MRT
Marina Square
6 Raffles Boulevard
#01-206/207
[Weekdays] 10.30am-10.30pm
[Weekends & PH] 8am-10.30pm
Tel: 6338 7256
City Hall MRT
Nex Mall
23 Serangoon Central #02-07/08
[Weekdays] 10.30am-10.30pm
[Weekends & PH] 8am-10.30pm
Tel: 6634 4072
Serangoon MRT
North Point
930 Yishun Avenue 2
#01-16/17
[Weekdays] 10.30am-10.30pm
[Weekends & PH] 8am-10.30pm
Tel: 6754 1944
Yishun MRT
Parkway Parade
80 Marine Parade Road
#B1-33/34
[Weekdays] 10.30am-10.30pm
[Weekends & PH] 8am-10.30pm
Tel: 6346 1886
Dakota MRT
Plaza Singapura
68 Orchard Road
#03-23
[Weekdays] 10.30am-10.30pm
[Weekends & PH] 8am-10.30pm
Tel: 6837 0650
Dhoby Ghaut MRT
Tampines Mall
4 Tampines Central 5
#03-30
[Weekdays] 10.30am-10.30pm
[Weekends & PH] 8am-10.30pm
Tel: 6781 5489
Tampines MRT
Thomson Plaza
301 Upper Thompson Road #03-23
[Weekdays] 10.30am-10.30pm
[Weekends & PH] 8am-10.30pm
Tel: 6454 8502
Bishan MRT
West Mall
1 Bukit Batok Central Link
#02-05
[Weekdays] 10.30am-10.30pm
[Weekends & PH] 8am-10.30pm
Tel: 6898 9281
Bukit Batok MRT
Bugis Junction
200 Victoria Street, #01-68, Parco Bugis Junction
[Weekdays] 10.30am-10.30pm
[Weekends & PH] 8am-10.30pm
Tel: 6336 9784
Bugis MRT
24 hours Swensen's Outlet
Changi Airport Terminal 2
Mezzanine Level, Arrival Meeting Hall North
24 Hours
Tel: 6542 8219
Changi Airport MRT
Leave a Comment: