Country:

Zip Code:

Listed:

July 1, 2021 5:52 pm

Expires:

This ad has expired
Mosaic Play Academy
Mosaic Play Academy provides an enrichment-based bilingual education (English and Mandarin) for children 18 months to 7 years old.
Learning through play is the key to Mosaic Play Academy's education. In the midst of Singapore's academic-centric education system, Mosaic Play Academy provides an education driven by 'Play', and the unique design of our programme unleashes children's potentials and allows them to succeed in their own ways. The setting of the school, events and learning programmes promote respect for cultural diversity, children grow up to become respectful individuals. Besides Singaporeans, we have children who come from around the world (e.g German, United States, Korean, Japanese, Iran, France, United Kingdom etc).
Mosaic Play Academy uses the concept of "Play Spaces" to allow children to immerse themselves in different environments that support specific areas of learning.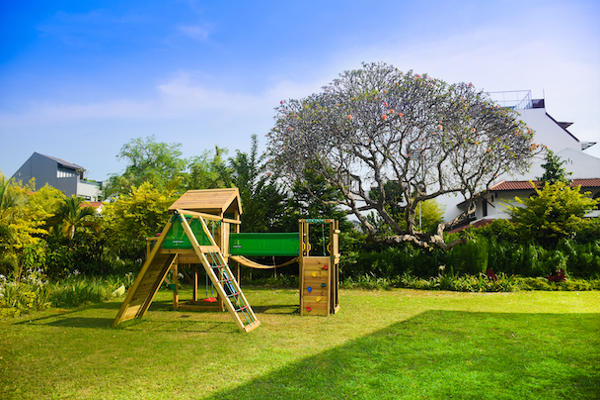 Our Play Spaces include "Love for Language", "Music Studio", "Mosaic ARTelier", "Mosaic Olympiad Lab", "Play Garden", and "Makerspace".
Love for Language – Children will be exposed to a wide variety of English and Mandarin learning experiences that build their listening, speaking, reading, and writing skills.
Music Studio – Exposing young children to the joy and diversity of music and movement will enable them to develop a positive self-image, body coordination, and spatial awareness.
Mosaic ARTelier – Providing children with meaningful artmaking opportunities so that they can explore various art elements and express themselves freely and creatively.
Mosaic Olympiad Lab – Children will be engaged in Science, Technology, Engineering, and Mathematics (STEM) learning experiences that will foster critical learning dispositions such as curiosity, perseverance, and flexibility.
Makerspace – The multipurpose space that is filled with open-ended materials will allow children to explore their own ideas and make them come to life!
Play Garden – Surrounded by the lush greenery, children will develop an appreciation for nature as they learn in, about, and through purposeful outdoor play.
Utilising all of our play spaces, we are able to provide over 10 enrichment programmes to enrich your child's education! We have exciting programmes like Gardening Galore, Kinderdancer, Funsports, Chinese Immersion and MORE!
Mosaic Play Academy ~ A PLAYce to Learn and Shine!
NOW OPEN FOR NEW ENROLMENT!
Join us today for exclusive opening discounts! Lush outdoors, beautiful classrooms, amazing teachers!
Website: mosaicplayacademy.sg
Email: info@mosaicplayacademy.sg
Tel: 69702850 / 96153641
Address: 402 Joo Chiat Place Singapore 428082
Leave a Comment: