Exquisite Playskool
We realized parents sending their children for various enrichment programs at various places. We decided to operate a playgroup which is enrichment based. We cater to children who are at the age of 2-4years old.
Founder
Ms.Jay Dave, the founder of Exquisite Performers in 2010 April offering enrichments to schools and educational organizations then decided to venture on her niche. In 2014 July, she opened up Exquisite Playskool (Playgroup Program) designed to nurture the children with various enrichment programs.
Ms.Jay is a mother of 2 angels and has been in the education industry since 1999. With a great passion with children, she pursued her education in Brisbane from 2003-2007. She felt that children are best learners if their school programs are highlighted with fun and creativity.
Our Approach
We strongly believe that every child is special and gifted in their own way. We are here to bring out the best in every child and respecting their ability and specialty.
We feel every child is an artist as far as their art piece is treated like a masterpiece.
Our Special Team
Founder, Main Educator: Ms.Jay
Assistant Educator: Ms.Vij
Our Highlights
Monday – Junior Picasso (Art)
Tuesday – Dance & Drama
Wednesday – ABC Doodle
Thursday – Creative Minds
Friday – Experience & Explore
Junior Picasso
Art and craft brings out the creativity in everyone, including a child. We do different types of Art and Craft with the children.
Dance & Drama
A speech and drama program which has music, dance, participation, dramatization.
We want your child to open up and be an eloquent speaker.
ABC Doodle
At this age, they merely learn how to hold a pencil. We don't pressure or force them to write. We follow their fingers and when they are ready we guide not TEACH.
Creative Minds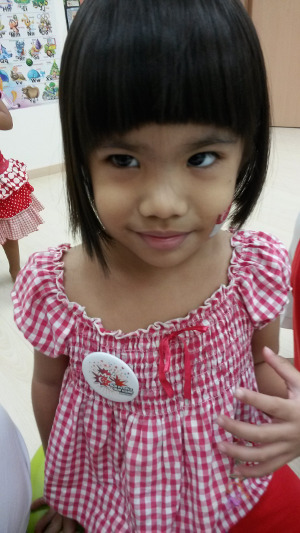 Learning Mathematics can be fun for some while the opposite for some. We want them to love numbers, counting and learning. We guide them with blocks, shapes and manipulatives. This also allows them to boost their fine and gross motor skills.
Experience & Explore
They explore with science, cookery and body works. They do small experiments and basic cooking. They explore they muscles with some jumping, flexing, juggling and balancing.
Our Playgroup Timings
We are currently operating at this hours
9am-11am (Morning Glory) 2hrs ongoing
12pm-2pm (Adventures) 2hrs ongoing
2.10pm-3.40pm (Tea Timers) 1.5hrs
Our playgroup fees:
Fees: $200 per month for 5 days (Non-Refundable)
Material fee: $60 per term/ 3 months (Non-Refundable)
Uniform: $25 for 2 pair of T-shirts (Non-Refundable)
Registration fee: $30
Deposit: $200
Insurance: $3
Our Junior Shakespeare Program (Reading Program)
Wednesday- 5pm-6pm
(Children from 5-6yrs old)
Fees: $150
Deposit:$150
All our program fees are Non–Refundable but Valuable.
Tel: 92712081 (Ms.Jay)
Email: E.Playskool@gmail.com
Facebook: www.facebook.com/Exquisiteperformers
Address: 70 Punggol Central #01-06 Singapore 828868
We are 2mins away from the MRT station – Punggol MRT Station Exit D
Our Testimony
Ms.Jay and Ms.Vij are very kind and patient teachers.
I am very confident in sending my child to the playschool.
Thank you very much.
Parent from 2014 class
Thank you very much for being very patient with my child.
I finally saw a good school for my daughter.
Parent of Shaurah from 2014 class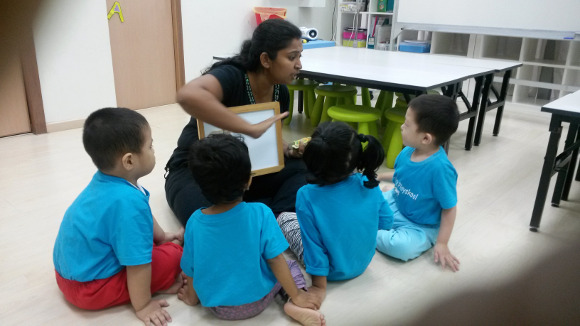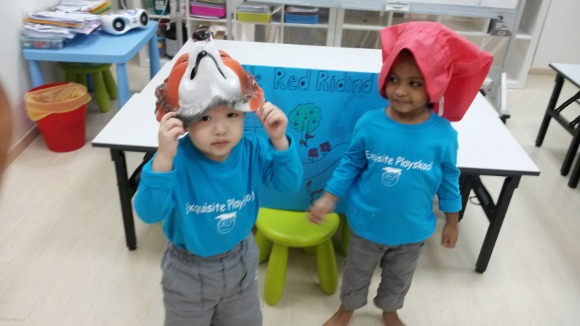 Leave a Comment: