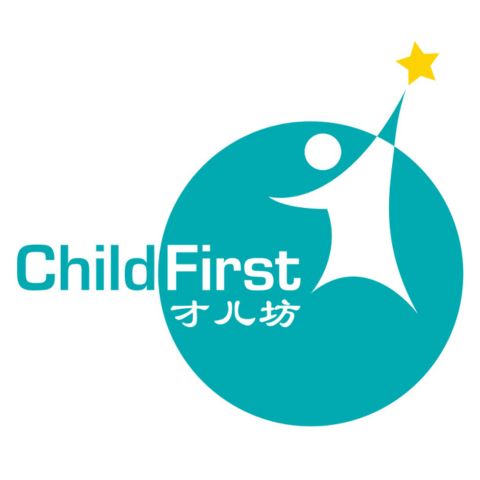 Country:

Zip Code:

Listed:

July 5, 2023 8:27 pm

Expires:

287 days, 22 hours
ChildFirst Pre-School
Learning a language is effortless when young children are immersed in that language environment. ChildFirst is the first trilingual pre-school to provide immersion in the three most important languages around the world in the future, English (half-day daily), Chinese (half-day daily) and Coding (the language for AI and robots). Even though AI can provide language translation, being a native speaker with an awareness of the culture will give your child an advantage.
Besides immersion in a trilingual environment, ChildFirst's iUnique Curriculum emphasis on AI (Artificial Intelligence), HI (Human Intelligence) and MI (Multiple Intelligences).
1. AI – ARTIFICIAL INTELLIGENCE
Artificial Intelligence will be the greatest disruptor in your child's lifetime. In the age of AI, your child not only has to compete with other humans but also robots.
At ChildFirst, we future-proof your child to be successful in the age of AI. Knowing Computational Thinking, Coding, Robotics and Virtual Reality (VR) are just some of the skills that will better prepare your child for the future.
Having your child master the language of AI (coding) will prepare them to master AI instead of being replaced by AI. The benefit of Coding goes beyond programming robots. It develops Computational Thinking skills such as how to break a problem into smaller parts and extract the essence of a problem. Thus, enhancing logical thinking and systematic problem-solving ability for life.
2. HI – HUMAN INTELLIGENCE
In the age of AI, children must develop uniquely human talents and traits not easily replaceable by robots to allow them to stand out from the crowd. Human intelligence is the cognitive quality that provides the capacities to learn from experience, adapt to changes and new situations, manage complex concepts and use knowledge to influence one's environment. Children are not born with these abilities, but they have potential to develop them. These abilities also lead to better outcomes and success in life.
At ChildFirst, we provide a supportive and growth-promoting environment for your child to cultivate these life skills through our Human Intelligence (HI) Curriculum and practise them before he/she performs in real life situations. Our HI curriculum includes:
a) EXECUTIVE FUNCTIONING (EF)
Executive Function (EF) is the foundation of academic success and social-emotional development. EF skills are cognitive processes that will enable your child to manage many aspects of his or her life, even beyond school. Harvard University's Center on the Developing Child terms EF as the "brain's air traffic control system"! EF has been known to be a better predictor than even traditional IQ tests. EF skills are interdependent and most importantly, progressively acquired and can be improved over time with practice.
EF activities are embedded throughout the day at ChildFirst so that your child develops and practises these skills in practical yet playful experiences in the classroom.
b) EMOTIONAL QUOTIENT (EQ)
Executive Function (EF) and Emotional Quotient (EQ) are closely tied together and therefore, a sound Human Intelligence Curriculum cannot be complete without one or the other. EQ is the ability to understand and control one's own emotions in healthy ways in order to reduce stress, communicate effectively, sympathise with others, overcome problems and conflict. EQ also helps your child to develop prosocial behaviour and form stronger connections in life.
3. MI – MULTIPLE INTELLIGENCES
Harvard University Professor Howard Gardner's famous Theory of Multiple Intelligences (MI) states that every child has at least eight types of intelligences.
Apple founder Steve Jobs did not graduate from university and Alibaba founder Jack Ma may not have been academically accomplished. By traditional education standards where success is synonymous with good grades, they have both failed! Yet they are successful figures in their field today because they were given the opportunity to realise their unique talents.
🌐 childfirst.com.sg
📧 trilingual@childfirst.com.sg
⏰ 8121 2299
Youtube: @childfirstpreschool
ChildFirst @ King Albert Park
📍 896 Dunearn Road #04-02
Link@896 Singapore 589472
(Next to King Albert Park MRT, Former Sime Darby Centre)
☎️ 6469 4466
📧 kingalbertpark@childfirst.com.sg
ChildFirst @ Mountbatten
📍 229 Mountbatten Road #01-32
Mountbatten Square Singapore 398007
☎️ 6440 4466
📧 mountbatten@childfirst.com.sg
ChildFirst @ Tampines
📍 3 Tampines Central 1 #05-01
Tampines Plaza 1 Singapore 529540
(formerly known as Abacus Plaza)
☎️ 6260 4466
📧 tampines@childfirst.com.sg
Leave a Comment: