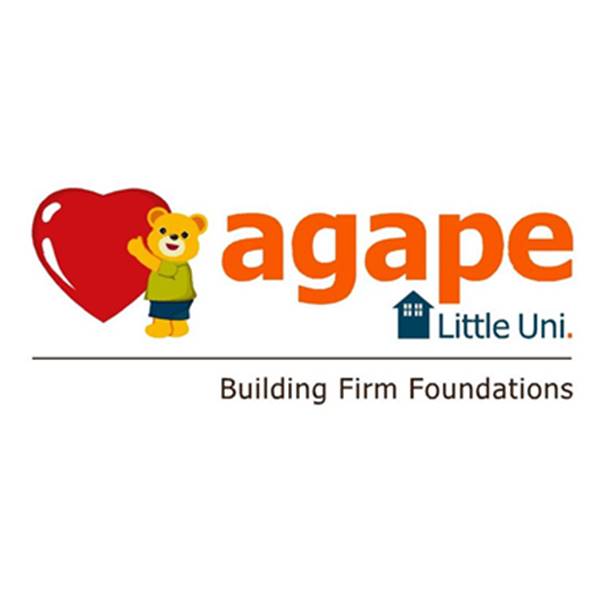 Country:

Zip Code:

Listed:

November 29, 2012 12:06 pm

Expires:

This ad has expired
Agape Little Uni.
Since its establishment in 1995, Agape Little Uni. is one of the first ISO certified academic institution to provide quality infant and child care services, for children aged 2 months to 6 years (full and half days). In September 2012, four of our centres were awarded the Singapore Pre-school Accreditation Framework (SPARK), which is a quality assurance framework introduced by the Ministry of Education to raise the quality of pre-schools in Singapore.
Agape means "unconditional love" in the original Greek language. It is defined as the type of love parents give unconditionally and wholeheartedly to their children; it is this same love that creates the best environment for a child's growth.
Agape Little Uni. aspires to be the Centre of Excellence for Character Development and Learning, with Love as the core foundation for all approaches, curriculum, and services. We are in the business of Building Firm Foundations in children to prepare them for success in life.
Email us at enquiry@agapelittleuni.com or call our HQ branch @ 6779 0801 and discover how we endeavor to replicate this loving environment to promote learning.
Website: www.agapeLittleUni.com
Infant Care service: 2 months to 18 months
Childcare service: 19 months to 6 years old
Student care: 7 years to 12 years old
1. agape Little Uni @ One-north
Childcare and Infant Care services
11 Slim Barracks Rise, #07-02
Singapore 138664
Tel: 6779 0801
Email: one-north@agapeLittleUni.com
2. agape Little Uni @ Choa Chu Kang North 6
Childcare service
Blk 789, #01-224
Singapore 680789
Tel: 6769 0725
Email: cck789@agapeLittleUni.com
3. agape Little Uni @ Jurong West Ave 3
Childcare service
Blk 274D #01-99
Singapore 644274
Tel: 6861 8865
Email: jw274D@agapeLittleUni.com
4. agape Little Uni @ Kallang
Childcare and Infant Care services
5 Upper Boon Keng Rd #02-20
(Multi-storey carpark beside Kallang MRT)
Singapore 380005
Tel: 6848 9230
Email: kallang@agapeLittleUni.com
5. agape Little Uni @ Sengkang Eastway
Childcare service
Blk 325B, #01-655
Singapore 542325
Tel: 6312 5541
Email: sk325B@agapeLittleUni.com
6. agape Little Uni @ Clementi
Childcare service
Blk 453 Clementi Ave 3 #01-01
Singapore 120453
Tel: 6775 8086
Email: clementi@agapelittleuni.com
7. agape Little Uni @ Serangoon
78 Yio Chu Kang Road
Singapore 545571
Tel: 9188 0949
Email: serangoon@agapelittleuni.com
8. agape Little Uni @ Orange Grove
30 Orange Grove Road,
RELC Building #08-01
Singapore 258352
Tel: 6737 1690
Email: orangegrove@agapelittleuni.com
9. agape Little Uni @ Cecil
Childcare and Infant Care services
101 Cecil Street #01-01
Tong Eng Building
Singapore 069533
Tel: 6223 8081
Email: cecil@agapelittleuni.com
10. agape Little Uni @ Central
22 Sin Ming Lane,
Midview City #01-71/72/73
Singapore 573969
Tel: 6659 4990
Fax: 6659 4980
Email: central@agapelittleuni.com
11. agape Student Care
Choa Chu Kang North 6
Blk 632A, #B1-01
Singapore 681632
Tel: 6764 6126
Fax: 6763 4904
Email: cck632A@agapeLittleUni.com
Leave a Comment: