Dear Readers,
The New Age Parents™ online parenting magazine Apr / May 2013 issue is out now. Must Read: Mother's Day Special – A Day in Mommy's Shoes, Bringing Sexy Mummy out and more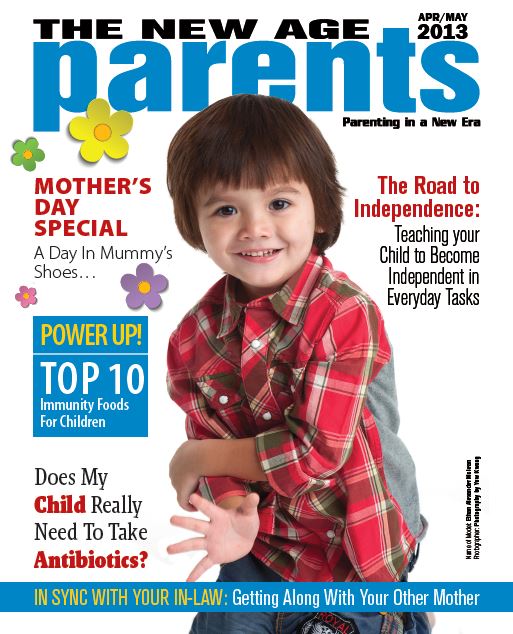 Below are the highlights of this issue:
Eco Friendly Family Products
The Great Pacifier Debate
My Child Doesn't Want To Wake Up
Top 10 Immunity Foods For Children
Instilling Good Oral Hygiene Habits
What Makes You A

Mother

Getting Along With Your

In-Law

Parents, Every Child's Best

Teacher

Debunking The Myth of Art for Children
and many more.
To read our Free Parenting Magazine, go to The New Age Parents Online Magazine.
To get our latest updates, remember to join our mailing list today :)