The Singapore Book Bazaar will be held from Thursday 14 November to Monday 18 November at the Anchorpoint Shopping Centre. The bazaar is organised by the Singapore Book Publishers Association, a trade association representing local and international publishing firms based in Singapore.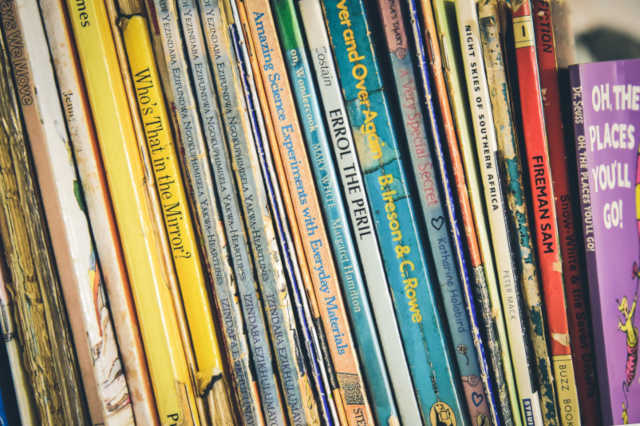 Modelling on the traditional night markets that were once prevalent in Singapore, the Singapore Book Bazaar offers an eclectic mix of books that will appeal to book lovers and the general public alike. Visitors can browse through the latest product offerings from familiar brand names such as Asiapac Books, Epigram Books and World Scientific, as well as the latest titles from established publishers such as Armour Publishing and Pustaka Nasional. Those looking for enrichment titles for the young ones will not be disappointed as educational publishers Adept Learning, English Corner Publishing, JSIM Education and Nurture Craft will be selling their latest titles there. Foreign titles will also be available, courtesy of book distributor Alkem Company.
Exciting promotional activities await young and old alike. The first 30 customers who spend $50 and above at Anchorpoint Shopping Centre during the Book Bazaar will stand a chance to pick a free book over the SBPA counter at Basement 1. For those literary-minded, test your knowledge of Singapore Literature (SingLit) at the SBPA counter and stand a chance to win a free SingLit title. Why not gift a book for this holiday season? Visitors who fill up a survey form will stand a chance to win a book hamper worth $1,000. Consider your Christmas shopping done!
Come back during the weekend to participate in an exciting range of programmes showcasing the vibrant Singapore book culture. Relive the moments of yesteryear with James Suresh as he shares stories of growing up in Queenstown. Visitors can also expect a special programme prepared by Xinwave Academy, a local start-up promoting life-long learning. Other highlights to look out for include the opportunities to illustrate animals from Gracie Chai, who illustrated Epigram Books' Make Animals Great Again, as well as a storytelling session from Asiapac Books' Siddhartha: The Prince who became Buddha.
The best 2019 titles in Singapore publishing will be displayed too!
With an interesting range of activities and events, please mark your calendars and come down for the Singapore Book Bazaar!
Date: 14 to 18 November 2019
Time: 10am – 9pm
Venue: Anchorpoint Shopping Centre Basement Atrium
Admission: Free
For more information, visit here.
---
PROMOTIONS
#BuySingLit Promotion
Complete a questionnaire on Singapore Literature at the SBPA counter (at Basement One) to redeem a Singapore literary title of your choice. Terms and conditions apply.
Pick-A-Book (exclusive for Anchorpoint Customers)
For five days during the fair, the first 30 shoppers that spend $50 and above at any of the stores in Anchorpoint will be entitled to pick a book of their choice at the SBPA counter.
It is limited to the first 30 shoppers per customer per day. Terms and conditions apply.
Lucky Draw
Participants have to fill up a simple consumer survey form and they will stand a chance to win a Book Hamper worth $1,000. The hamper includes some of the winning titles from the 2019 Singapore Book Awards.
EVENT HIGHLIGHTS
Meet the Authors and Illustrators
Story Telling by Publishers
Singapore Book Awards Display
Educational Talks by Experts
Art and Craft Activities for Kids
SPECIAL PROGRAMME by XINWAVE ACADEMY
STORYTELLING PROGRAMME by XAO JIN
Trainer Chen Zao Jing, a famous storytelling expert from Singapore, is currently the only experienced artist in Southeast Asia who specialises in drawing and telling stories. He is a director cum professional children's comic illustrator. He is currently conducting storytelling for children aged 3-10 at various schools to inspire students' interest in learning Chinese.
Duration: 30 mins (interaction with kids)
Date: 17 November 2019 (Sunday)
Time: 5pm
MAGIC SHOW by MING DA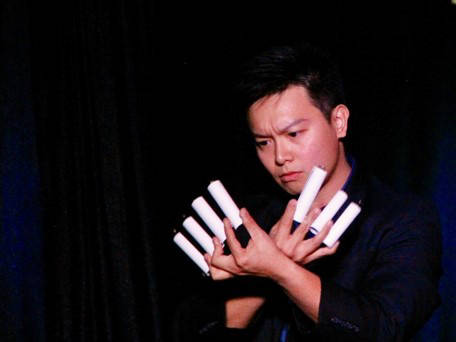 Ming Da is an award-winning magician and one of the most sought-after young magicians in Singapore. Witty, clever, and entertaining, he has been featured on multiple media platforms and serves actively for charity organisations. Ming Da's approach to the conjuring arts has touched many people's hearts. He is also known as the "V.I.P magician", performing for local artistes, delegates and high commissioners from around the world in Singapore, and celebrities such as football stars Ryan Giggs and Gary Neville.
Duration: 30 mins (interaction with kids)
Date: 16 November 2019 (Saturday)
Time: 5pm
MANGA SHOWTIME by JEREMY YEO
Manga Society is an online and offline performance team set up by a group of experienced TV artists and producers. They plan to advocate people with the concept of environmental protection through original contents, and the contents of their performance will relay the message that the organising team wishes to convey.
Duration: 30 mins (interaction with kids)
Date: 15 November 2019 (Friday)
Time: 5pm
#BuySingLit
#BuySingLit is an industry-led movement to celebrate stories from Singapore. Advocating 'Buy Local, Read Our World', homegrown book publishers, retailers and literary non-profits have come together to encourage more people to discover and embrace Singapore's literature. Through buying and reading local works, you support the writers who bear witness to our lives, as well as the businesses in our community that deliver these stories to us. Most of all, you will experience the profound joy of unravelling the multi-faceted world around you.
Visit here for more information.
---
It is the year end November & December holidays. We have compiled a list of November-December School Holidays 2019 Activities for Kids. Click image to find out more.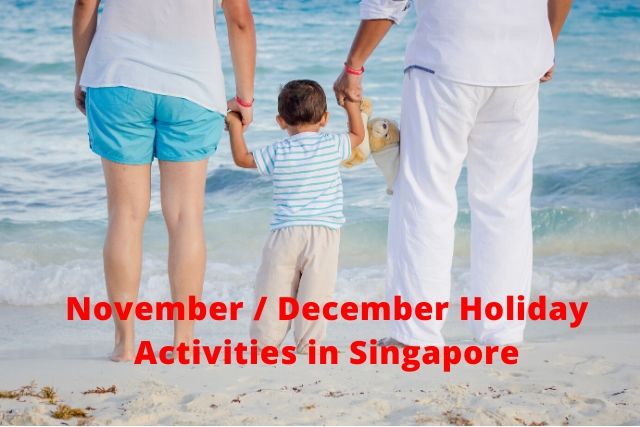 Want to be heard and seen by over 100,000 parents in Singapore? We can help! Leave your contact here and we'll be in touch.
Stay in touch! Subscribe to our Telegram here for our latest updates.