Letting children play, have fun and laugh. Ensuring they drink enough water and have regular sleeping hours. Giving them a variety of fruits and vegetables to ensure they have enough vitamins and nutrients.
These are a few ways we can help boost our child's immunity system. We know Vitamins A, B, C and D are important.
But ever wondered why do children or adults need Vitamin C?
Why we need Vitamin C
When we have a fall and cut ourselves, it's Vitamin C that will help to repair the red blood cells, bones and tissues in our body. Besides helping to heal wounds, it also helps boosts our immune system, keeps our gums healthy and help the body to have better iron absorption from food. Think of Vitamin C as boosters – they are the ones that help to boost the cells that are responsible for killing germs in the body.
Recommended Vitamin C intake for kids:
Ages 1 to 3 years: 15 milligrams (mg) per day
Ages 4 to 8: 25 mg per day
Ages 9 to 13: 45 mg
Most of it can be found in fruits and vegetables, which should already be included in your child's daily diet. But for days where your child is being picky and fussy with his greens and doesn't feel like eating fruits, don't fret just yet. There's a new Vitamin C gummy in town to your rescue!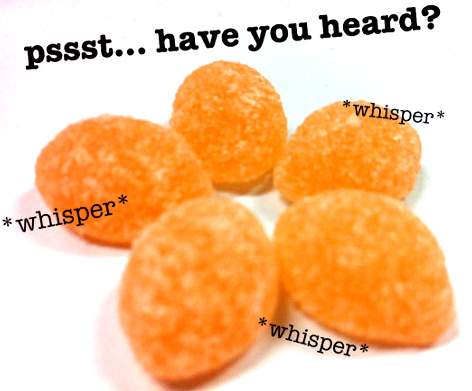 We are all familiar with Redoxon Effervescent Vitamin C tablets. But did you know besides the Effervescent tablets, they also have a range of Vitamin C chewable tablets and capsules for the entire family. Recently, Redoxon launched a latest addition to their family!
Introducing Redoxon New Vitamin C Gummy For Kids and Adults
Don't be fooled by these little orange gummies. Available in small handy ziplock packets or capped bottles, each lip-smacking gummy is bursting with 30 mg of Vitamin C!
One Yummy Gummy For Each Day
Because our body does not produce or store vitamin C, it is important to include vitamin C in our daily diet. A little bit of Vitamin C overdose is still acceptable and all right because Vitamin C is water soluble. This means any excess dosage will be exerted through our urine.
They Taste So Yummy! Can I Eat Ten At One Go?
We know the gummies taste too good to just stop at 2 or 3, but there are reasons why there are specific intakes for children. Although excess Vitamin C in the body will be flushed out from through urine, an excessive overdose of vitamin C may cause some side effects such as nausea and diarrhoea.
This is why Redoxon has a recommended intake:
Children aged 3 – 8 years: 1 – 2 gummy per day
Children aged 9 and above: up 3 gummy per day
Adults: up to 4 gummy per day
Sustaining a balanced immune system is important for children to grow into strong and healthy adults. For maximum immunity, lead a healthy lifestyle and eat nutritiously with a dose of Redoxon Vitamin C gummies to keep those germs at bay.
Giving Your Child That Extra Immunity Boost!
Redoxon Vitamin C Gummy is now on sale at all Guardian, Watsons, Unity, supermarkets, independent pharmacies, department stores and other leading retailers. You can purchase a pocket-sized ziplock pack at Shopee, or a 100ct bottle at Lazada. Redoxon also has a whole range of Vitamin C products for the entire family, including effervescent tablets, chewable tablets and capsules for adults and kids.
Have You Had Your Dose Of Vitamin C Today?
Want to be heard and seen by over 100,000 parents in Singapore? We can help! Leave your contact here and we'll be in touch.