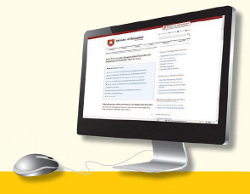 You can now register their children for Primary 1 without having to head down to the schools. Parents registering their children under Phase 2C and 2C supplementary at the primary schools will no longer have to go to the schools in person. The online registration system was first implemented in 2011 by the Education Ministry, to provide an alternative way of registering their children.
Online Registration
Requirements: Parents may register online if,
1. Their child is eligible for registration in Phase 2C or 2C Supplementary
2. Their child's birth is registered in Singapore and the child holds a Singapore-issued Birth Certificate
3. both parents have valid SingPass with 2FA setup
4. both parents are Singapore Citizens or Singapore Permanent Residents at the time of your child's birth
The P1-IS is accessible 24 hours during the following periods:
• Phase 2C
Starting from 9am on these dates.
• Phase 2C Supplementary
Starting from 9am these dates.
For a Step-by-Step guide, you may refer to the P1-IS webpage Guide. The P1-IS is accessible 24 hours during the above periods.
Offline Registration
For all other primary schools (i.e. not listed above), parents should continue to go to the schools personally for registration. The hours of registration at schools are from 8am to 11am and 2.30pm to 4.30pm on each scheduled registration day. Parents who do not wish to make an online registration for the schools can continue to go to their school of choice for registration as in previous years.
Good luck to all our parents!
Source: Ministry of Education, Singapore
If you find this article useful, do click Like and Share at the bottom of the post, thank you.
Want more comprehensive info? Check out our e-guides here.