South-east Asia's first Pokémon themed fun run brings aspiring trainers through Pokémon's iconic characters as participants get the chance to discover classic and latest Pokémon.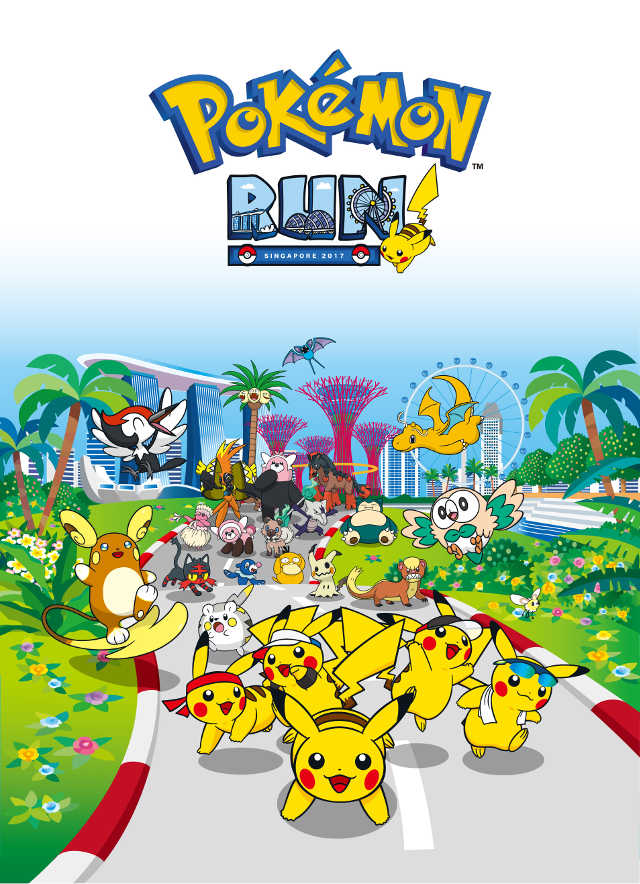 Date: 14 January 2017, Saturday
Time: 8am
Venue: The Promontory @ Marina Bay
Event Distance: 5km Fun Run
A new adventure awaits for aspiring Pokémon trainers and themed run lovers alike! Singapore will play host to Southeast Asia's first official Pokémon themed fun run on 14 January 2017, at the Promontory @ Marina Bay.
Organised by Avex Asia and Infinitus Productions, Pokémon Run Singapore 2017 (Pokémon Run SG) aims to promote bonding and a healthier lifestyle across all ages through Pokémon.
Pokémon is a Japanese media franchise originated in 1996 and has since grown into a worldwide sensation. Started as a video game in Japan, Pokémon allowed players to catch, train and trade Pokémon. The franchise's popularity led to the creation of an anime series. Starring a young Pokémon trainer Ash and his friends, the iconic anime series became highly successful, and promoted the spirit of discovery as well as values of courage, honour and friendship.
Pokémon Run SG brings to life the journey to train to be a Pokémon Master, against the backdrop of Singapore's waterfront cityscape. Open to all participants aged 4 and above, runners can register, individually or in a pair, as they step into the "running" shoes of the aspiring trainer and embark on the adventure to find their first Pokémon.
The running event will include a carnival site, Pallet Town, at the end of the run. It will feature a variety of fun activities including Pokémon-themed games and gourmet delights for participants to enjoy.
There are two categories for registration: Individuals (S$70 per pax) and Buddy of 2 (S$65 per pax). Race entitlement packs include an official event T-shirt, among other exclusive items only available at the run. Early bird discounts are available for registration from 28 October 2016 to 23 November 2016.
For registration, more race information and updates check out www.pokémonrun.sg and www.facebook.com/pokemonrunsg17 .