Holiday trips to faraway dream destinations may look out of reach budget-wise.
With an average household size of 3.3 in Singapore*, the thought of having to fork out three times the price of one flight ticket usually puts a disappointing halt to any long-haul family holiday grand plans.
To help families stretch their budgets, Skyscanner analysed savings of over thousands of flights to present family holiday-goers the Best Time to Book guide.
According to the guide, travellers can enjoy flight fare savings of up to 31%** to certain destinations by booking for their flights 20 – 24 weeks ahead of their departure dates.
This means that for families looking to plan for the upcoming September or December school holidays, the best time to book flight tickets is in March and mid-June respectively.
Here is a list of popular family-friendly long-haul destinations with tips on activities that are sure to please the kids:
1. Honolulu, Hawaii
Perfect for: Sun, sea, sand and excursions
Best Time to Book: 23 weeks in advance
Savings: SS$295.05 (17.7%) per pax
Enjoy the Hawaiian sun, breeze and clear blue waters, as you and your family seek respite in heavenly beaches including Waikiki, Lanikai and Kailua. Teach the kids all about the historic Pearl Harbour attack when you visit the World War II Valour in the Pacific National Monument.
Next, experience the works of nature as you trek to the unique crater known as Diamond Head – created over 300,000 years ago during a volcanic eruption. The Diamond Head State Monument's ridgeline today is one of the most iconic landmarks along Honolulu's skyline.
Immerse your family further in the Hawaiian culture as you mingle with locals during your visit to the daily farmer's markets, known as "sunshine markets" across the island.
Your kids will enjoy tasting fresh tropical produce, exotic fruits and Hawaiian delights!
2. Moscow, Russia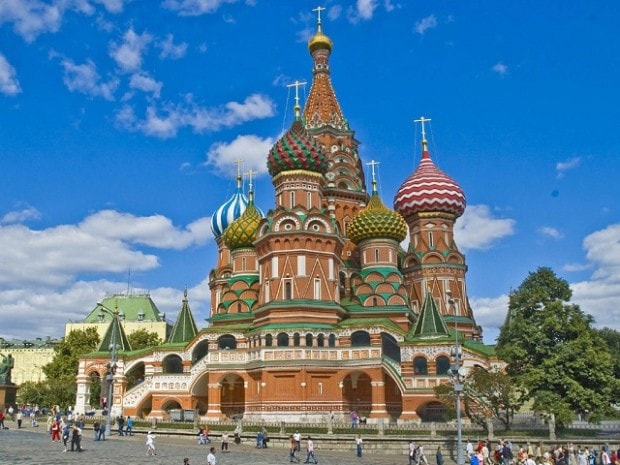 Perfect for: Historical eye-opening wonders with a modern twist
Best Time to Book: 23 weeks in advance
Savings: S$278.20 (31.34%) per pax
Moscow is a great destination for family holidays! As one of the major world capitals, the city combines the history of this traditional destination with the latest trends. Revel in the majestic Red Square and the Kremlin, symbols of Russia – perfect for magical childhood photos.
After all that sight-seeing, treat your family to an afternoon of amusement at Gorky Park, Russia's most famous entertainment park with train rides, carousels, boat rides.
Older kids can enjoy a range of roller-coasters, horror houses and even flight simulators! Don't forget to try all the amazing baked goods Russia has to offer with famous bakeries and pastry shops dotted all over the city.
3. Sao Paulo, Brazil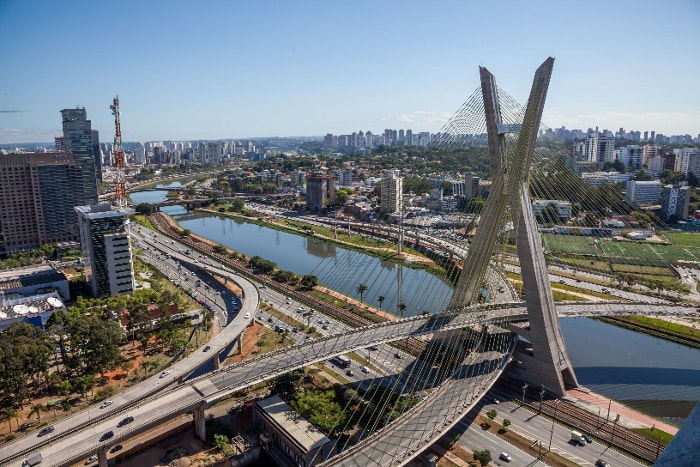 Perfect for: Cultural immersion and sporty families
Best Time to Book: 24 weeks in advance
Savings: S$564 (31.15%) per pax
More than just a city, Sao Paulo is a metropolis of cultural institutions, food and most importantly, football. If you are a football dad, you have to pay a visit to Museu do Futebok, a gallery paying homage to Brazil's FIFA World Cup stories, from Pele, to Romario, to the more recent Ronaldo.
Tell your kids how lucky you were to watch Brazil in their prime years, dominating the world stage. Not enough of footballing action?
Attend a live football match at the Corinthians Arena, home of Sport Club Corinthians Paulista, where the buzzing atmosphere is sure to get your footballing adrenaline pumped up!
To immerse in the city's culture, visit the streets of Sao Paulo as daily guided tours for families are held by local tour groups. For a kid-friendly activity, visit the Parque da Monica theme park to enjoy a fun-filled day of local games and carnival festivities.
4. Reykjavik, Iceland
Perfect for: Riveting scenery and whale-spotting
Best Time to Book: 22 weeks in advance
Savings: S$202 (15.8%) per pax
While your kids might not be aware of the hype around the Aurora Borealis in Iceland, it does not mean you should not bring them on a family holiday here! Nature wonders abound – go on whale watching and puffin spotting tours, and let your kids spot these adorable creatures.
Your kids might love taking baths in the tubs at home, or soaking in the pool, but surely they have yet to try the geothermal pools dotted all across Reykjavik!
Known for health benefits and rejuvenating effects, parents can take this chance to recharge, and for the kids, a well-deserved boost before their next school term.
Go for a picnic at the island of Viðey, just situated slightly outside Reykjavik. Take a short ferry ride out along your picnic basket of Icelandic snacks which you can get along the quaint cafes along the streets.
We'll let you in a little tip – we heard that the multiple playgrounds there are as amazing as the island's view.
Book at least five weeks ahead for your not-so-last-minute deals
Skyscanner's Best Time to Book data reveals that prices go up 10% at four to six weeks ahead of departure, then to 26% after that, says travel expert Pamela Knaggs, Skyscanner. "It could even be up to 70% for certain destinations, so travellers should always try to avoid booking at the eleventh hour***." recommends Ms Knaggs.
Download the Skyscanner app to discover more travel deals when you plan your next family holiday. Happy planning!
This article was contributed by Skyscanner Singapore.
*Based on Singstat statistics of average household size 2017 – www.singstat.gov.sg/statistics/latest-data#22.
**Based on average flight ticket prices for one-way outbound flights from Singapore to all destinations from 1 January 2017 to 22 December 2017.
***Based on the average of percentage savings per pax across the 17 most popular destinations from Singapore.
* * * * *
Like what you see here? Get parenting tips and stories straight to your inbox! Join our mailing list here.
Want to be heard 👂 and seen 👀 by over 100,000 parents in Singapore? We can help! Leave your contact here and we'll be in touch.