From Mid-Autumn themed workshops and performances to a meaningful Lantern Walk for charity, embark on a fun-filled experience for family and friends!
Create joyously sweet family moments whilst celebrating Mid-Autumn festival at The Woodleigh Mall through a series of Mid-Autumn themed activities and rewards happening from 15 to 24 September 2023. Shoppers can look forward to colourful light installations, an insta-worthy lantern tunnel and family-friendly workshops at the atrium as well as a Lantern Walk for charity on 23 September. Bring your family and friends down to The Woodleigh Mall and be a part of this fun-filled experience!
Discover Fun Family Activities at the Atrium
From 15 to 24 September 2023, head over to The Woodleigh Mall L1 Atrium to experience the exciting line-up of Mid-Autumn activities for you and your family. Besides the activities, spot the colourful installation of lighted rabbits, wooden floral crates and the rainbow lantern tunnel centrepiece at the atrium. Don't miss out on this opportunity to get a beautiful family photo with a vibrant display. Share with us your best family poses with the rainbow lantern tunnel on Instagram and tag @thewoodleighmall!

Lantern Crafting and Mooncake Making Workshops
Let your imagination run wild with lantern crafting and mooncake-making workshops at the atrium. Design your very own lantern using craft materials at the lantern crafting workshop for some artsy fun with your family. To further set your creativity in motion, learn how to make your own mini snowskin mooncakes while customising the colour and shape of the mooncakes. Nothing symbolises the Mid-Autumn festival like a box of mooncakes and lanterns crafted with love!
To sign up for the lantern crafting and mooncake making workshops, simply spend $30 in a single receipt to receive the respective workshop passes.
• Lantern Crafting Workshops
Weekdays: 15, 18 and 19 September at 7pm
Weekends: 16 and 17 September, 2pm & 5pm
• Mooncake Making Workshops
Weekdays: 20, 21 and 22 September at 7pm
Weekends: 23 September at 2pm & 24 September at 2pm and 5pm
*First-come-first-serve basis, while stocks last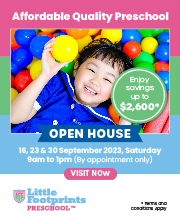 Themed Storytelling Sessions
Immerse yourself in the Mid-Autumn storytelling sessions brought to you by EduGrove Mandarin Enrichment Centre and Berries World of Learning School.
Edugrove will be conducting their session on 16 September, 4pm while Berries will be conducting their sessions on 19 and 22 September, 6pm as well as 24 September, 1pm.*
*These sessions will be conducted at The Woodleigh Mall's Level 1 Atrium
Chinese Calligraphy and Robotics Workshop
Cultivate concentration and dexterity with Chinese calligraphy workshops held by Chengzhu Mandarin Centre on 20 September, 6pm. Familiarise yourself with basic strokes in the regular calligraphy script and proper brush techniques to produce visual art pieces that will showcase this captivating art form.
Additionally, enhance your critical thinking skills with Futurum Academy's robotics workshop. Empower your innate artistry and learn how to craft in three dimensions with hands-on guidance from Futurum Academy facilitators. The robotics workshop is held on weekdays, 2 – 5:30pm and weekends, 6:30 – 8:30pm.*
Weekdays: 15, 19, 20, 21 and 22 September
Weekends: 16, 17 and 24 September
*These sessions will be conducted at The Woodleigh Mall's Level 1 Atrium
Mid-Autumn Trivia Facts, Riddles and Games
From 15 to 24 September, learn interesting science facts relating to the Mid-Autumn Festival via the interactive screens at the atrium. Provided by The Learning Lab, BlueTree Education and The Eton Academy, the facts offer knowledge about the moon whether it be the gravitational pull or the various moon phases. Be prepared to be blown away!
Additionally, put your knowledge of the myths and legends of the festival to the test with the Mid-Autumn Trivia Game. If you are looking for more action-packed fun, try your hand at the Lantern Quest Game where skills and speed are needed to hit as many lanterns as possible within 60 seconds.
To stand a chance at winning attractive F&B vouchers, participate in the thrilling Rabbit Hunt Digital Game. Go on a treasure hunt around the mall to collect all 5 rabbits to win F&B vouchers by simply scanning the QR codes that you find!
Participate in a Lantern Walk for Charity
Light up the Bidadari estate with lanterns over a moonlit stroll on 23 September, 7pm, and capture beautiful memories with your family and friends. What's more, partake in trivia games like Mid-Autumn themed trivia and lantern riddle guessing for exclusive prizes, collect a goodie bag worth more than $10 and enjoy the delicious treats in the goodie bag after the stroll. Sign up now at our Information Counter on L2!
Registration fee: $10 (capped at 100 sign-ups)
In the spirit of giving back, The Woodleigh Mall will match dollar for dollar with every Lantern Walk ticket sold – all proceeds from the event will be used to purchase essential items to help families that require social assistance in collaboration with Viriya Community Services. These essential items will be consolidated into care packages, which will then be packed and distributed to those in need. As a social service agency organisation, Viriya Community Services seeks to promote fulfilling lives by providing social services to the community with the right effort and compassion.
Make sure to head down to The Woodleigh Mall to celebrate the Mid-Autumn festivities!
---
Mid-Autumn Festival falls on 29 September this year. Remember to check out our list of Best Mooncakes and Best Bak Kwa in Singapore 2023.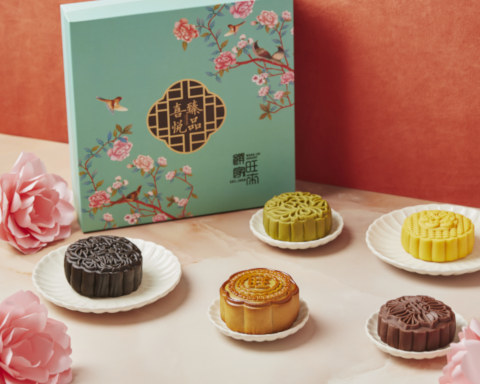 Looking for what to do during the mid-autumn festival? Read Mid Autumn Festival 2023 Events in Singapore.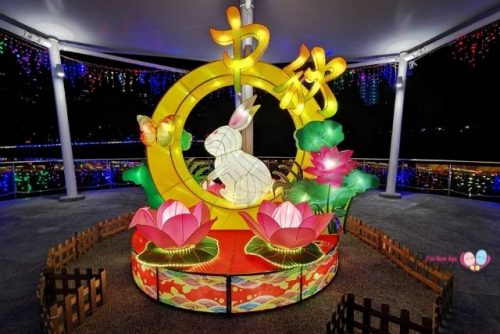 ---
It's the weekend and are you looking for things / activities to do? Check out our weekly roundup of Things To Do This Weekend In Singapore.
For other upcoming events, visit Events in Singapore.