Five times more common than asthma, four times more common than early-childhood obesity and twenty times more common than diabetes; the American Academy of Pediatric Dentistry published an article concluding that tooth decay is by far the single most common chronic childhood disease.
As parents of children who have tooth decay can testify, the consequences of late-stage tooth decay are toothaches. Toothaches are often described as one of the worst 'pains' possible. Should any teeth be lost due to decay, the child's chewing ability and nutrition would be affected until the adult teeth fully erupt.




The good news is that tooth decay is largely preventable.
Through a combination of good oral hygiene habits and a reduction in the frequency of sweets during childhood, we can potentially eliminate tooth decay in your child or at least limit the number of cavities and their severity.
Many parents already know about the importance of good brushing and flossing habits. But how about mouthwashes? Are they of any benefit to children?
At what age can children use mouthwash?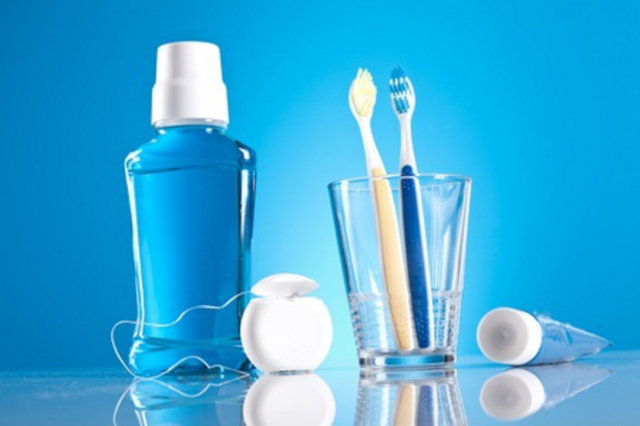 The active ingredient of anti-decay mouthwashes is fluoride, which protects the teeth through various mechanisms. Fluoride aids in the remineralisation of teeth, makes teeth more resistant to acid attack and also inhibits the rate at which decay-causing bacteria in the mouth are able to produce acids.
However, if fluoride is ingested by the child during the teeth enamel developmental years (up to 6 years old), it has the side effect of causing teeth fluorosis, which is un-aesthetic white or brown spots and streaks in the teeth enamel.
Therefore, fluoride mouthwashes are generally recommended for children age 7 and older who can rinse well. One way to test if your child is ready is to fill a cup with a small amount of water, ask him to rinse and spit the water back into the cup.
If he is able to spit all the water back into the cup, he is ready to use mouthwash. For children younger than seven, healthy diets, good brushing and flossing habits, coupled with regular hygiene visits to your dentist should minimise the chance of teeth decay happening.
By Dr Lim Min Min, T32 Junior Dental Centre.
Dr Lim Min Min graduated from the Faculty of Dentistry, National University of Singapore, where she was awarded the Southeast Asia Association for Dental Education (SEAADE) medal for her clinical and academic excellence in endodontics. Prior to joining T32, Dr Lim worked with the Ministry of Health, where she spent many fruitful years honing her skills. In addition to her clinical work, Dr Lim was also involved in teaching and supervising Oral Health Therapists for their diploma course in Nanyang Polytechnic. Dr Lim then joined the National University Hospital. There, she did a specialized posting in pediatrics (children's dentistry), while concurrently practising advanced general dentistry in the Dental Centre.
This article was first published in The New Age Parents online magazine.
If you find this article useful, do click Like and Share at the bottom of the post, thank you.
Like what you see here? Get parenting tips and stories straight to your inbox! Join our mailing list here.