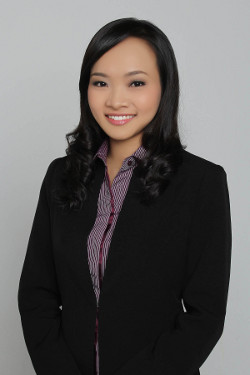 Dr Lim Min Min
Dental Surgeon, T32 Junior
Qualifications
BDS (Singapore)
Biography
Dr Lim Min Min graduated from the Faculty of Dentistry, National University of Singapore, where she was awarded the Southeast Asia Association for Dental Education (SEAADE) medal for her clinical and academic excellence in endodontics.
Prior to joining T32, Dr Lim worked with the Ministry of Health, where she spent many fruitful years honing her skills. It was during this time that she developed a keen interest in family dentistry.
At National Dental Centre, she completed specialized postings in the disciplines of periodontology (management of gum diseases) and minimally invasive dentistry. In addition to her clinical work, Dr Lim was also involved in teaching and supervising Oral Health Therapists for their diploma course in Nanyang Polytechnic.
Dr Lim then joined the National University Hospital. There, she did a specialized posting in pediatrics (children's dentistry), while concurrently practicing advanced general dentistry in the Dental Centre. Friendly and personable, Dr Lim ended up seeing many parents of her pediatric patients and vice versa.
Dr Lim is a member of Aesthetic Dentistry Society of Singapore, College of General Dental Practitioners and the Singapore Dental Association.
Outside of work, Dr Lim loves music and plays the piano and violin. She is also a keen practitioner of pilates, believing that it strengthens the body and mind.
Practice Address:
One Orchard Boulevard
17th Floor
Camden Medical Centre
Singapore 248649
Tel: (65) 6733 1388
Email: t32@t32dental.com
Emergency Dental Services: (65) 6398 5578
For more info, log on to www.t32dental.com