Early childhood education plays a crucial role in shaping a child's development and instilling the necessary skills and values for future success. Among the many preschools available, Raffles Kidz International stands out as a shining example of excellence in fostering a strong foundation for young learners. Known for its bilingual inquiry-based curriculum, Raffles Kidz International is a premium preschool brand in Singapore that has been providing quality childcare services since 2014. With a proven curriculum, a team of experienced educators, and an innovative learning environment, they have won numerous notable awards over the years and received highly positive reviews from parents. Here's how Raffles Kidz prepares children for success in their academic journey and beyond.
Developing Bilingual and Curious Learners
Recognizing the significance of bilingualism in Singapore, Raffles Kidz focuses on nurturing children's interest in both the English and Chinese languages. What sets Raffles Kidz apart from other preschools is its bilingual immersion program. They understand the importance of bilingualism and provide an immersive environment in which each class has an English-speaking and a Chinese-speaking teacher. This fosters interest in both languages and equips children with better language skills. In Singapore, where being bilingual is highly valued, this is an important factor for parents looking for the best preschool for their children.
The inquiry-based/Montessori approach used in their curriculum is also a key differentiator for Raffles Kidz. The curriculum is comprehensive, structured, and interactive, designed to develop children's social dispositions and help them acquire skills and knowledge. The focus is on experiential learning, encouraging children to explore, question, and experiment. This approach fosters critical thinking skills and creativity, which are essential for primary school readiness and more so, future education.
Encouraging Exploration and Play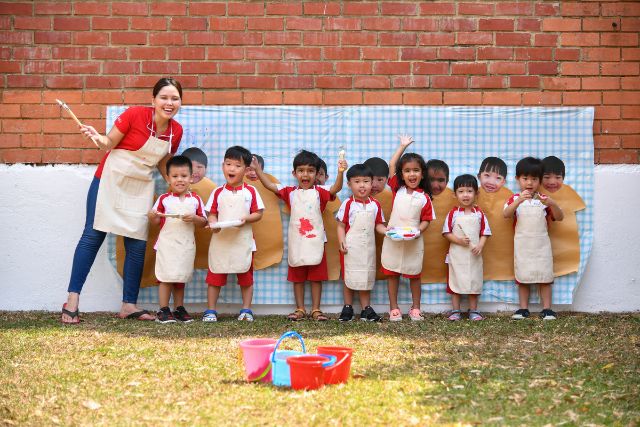 In addition to the bilingual immersion and inquiry-based/Montessori approach, their safe and nurturing environment is another key factor that fosters children to be independent thinkers. Their specially-curated environment encourages exploration and open play, with special social pods built to let children interact with one another. There are also quiet nooks for reading and dedicated learning spaces that serve as tools for experiential learning, giving children a choice to explore what interests them.
TNAP Awards 2023 Spot & Win Icon: 🍎
The preschool also provides spacious outdoor areas equipped with age-appropriate playgrounds, bicycle tracks, and more. These outdoor spaces are designed to stimulate children's curiosity and provide them with a safe and engaging environment to explore the natural world. Under the guidance of dedicated teachers, children are encouraged to interact with nature, discover different textures, observe plants and animals, and develop a sense of wonder about the world around them.
Qualified and Experienced Educators
At the heart of Raffles Kidz's success are their well-trained educators. These dedicated professionals possess a wealth of knowledge and expertise, making them an invaluable asset to both the preschool and the children under their care. With excellent communication skills, they build strong partnerships with parents, fostering a collaborative approach to each child's learning journey. Parents can rest assured knowing that their child is in capable hands, receiving the necessary support and guidance to thrive in their educational pursuits.
More than just finding qualified teachers, Raffles Kidz recognizes the paramount importance of continuous teacher training and development. As such, there is a significant emphasis on empowering their educators with strong skills and knowledge in effective teaching approaches in early childhood education. This commitment ensures that their teachers can provide the best possible education for the children and let them be well-prepared for primary school.
Conclusion
The importance of early childhood education cannot be overstated and research has shown that children who receive quality early childhood education are more likely to perform well in primary school and beyond. This is where Raffles Kidz's preschool programmes come in and provide a solid foundation beyond just preparing children for primary school. Having won multiple awards with titles such as "Top 10 Preschools in Singapore 2023", "Best Bilingual Preschool 2023", and "Best School for Building Strong Academic Foundation", it's no wonder that their school always has a long waitlist. If you're a keen parent, visit their website and book a school tour to find out more about their programmes!
*They are opening 3 new centres in 2023: Raffles Kidz @ Ang Mo Kio (Opened in Jun 2023), Raffles Kidz @ Yishun (Opening in Sep 2023), and Raffles Kidz @ Surbana Jurong (Opening in Sep 2023)!
This post is brought to you by Raffles Kidz.
---
The New Age Parents – TNAP Awards 2023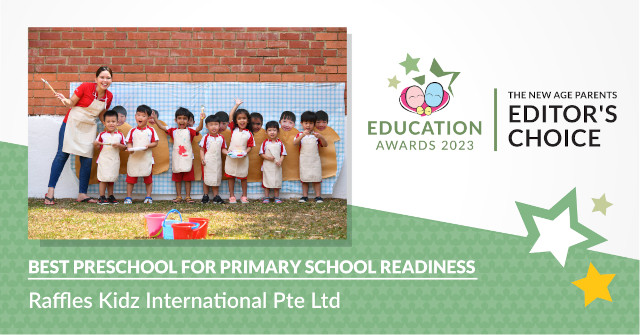 Congratulations to Raffles Kidz International Pte Ltd for being the winner of TNAP Awards 2023 (Education) – Best Preschool for Primary School Readiness.
Find out who are the other winners of the TNAP Awards 2023 (Education) here!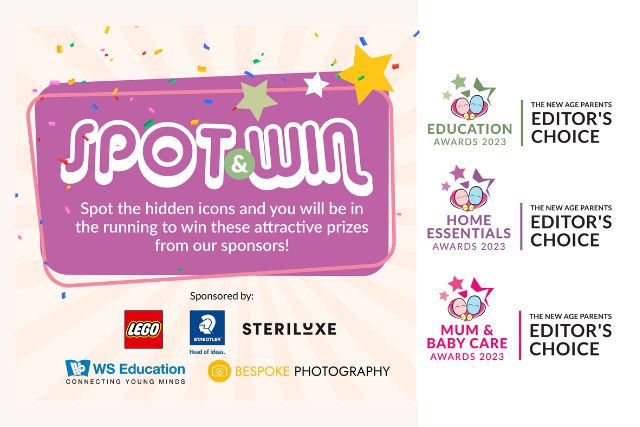 Ready to snag some enticing prizes? Wait no more! Get in on the action with our The New Age Parents Awards 2023 Spot & Win Contest for a shot at winning. Head over to the TNAP Awards 2023 Spot & Win Contest (Coming soon!) to join in. Best of luck!
#TNAPAwards2023 #TNAPAwards #thenewageparents #TNAPEditorsChoice #sgeducationawards #sgeducation #sgfamiy #sgkids #TNAPgiveaway
* * * * *
Like what you see here? Get parenting tips and stories straight to your inbox! Join our mailing list here.
Want to be heard 👂 and seen 👀 by over 100,000 parents in Singapore? We can help! Leave your contact here and we'll be in touch.