Best Parenting Tips That Works for some of our parents
Be calm and cool when your toddler does not listen to you and keeps crying or screaming. Distracting him by saying something he likes to make him calm down, eg. Say you are going to dress his toy and bring it out instead. If you are impatient, your toddler will be even more impatient than you.
~ Siaw Huey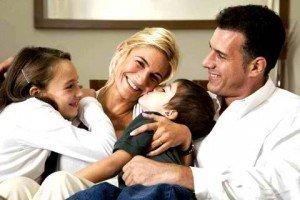 I started putting my baby on the potty since she was 6 months old. Whenever she tries to poo, we would slowly remove her diapers without startling her and slip the potty below to let her sit on it. The idea is to let her get used to the potty when she poos and at the same time, it is easy to clean her up as compared to having her poo in the diapers. The next thing I will try is to let her sit in the potty at specific timing as she usually poos in the morning after breakfast cereals.
~ Ying Ling
"Spanking is not the way to the kids of today… reasoning is a much viable choice, you will be surprised.
Though punishment still needs to be enforced, I would strongly encourage parents not to start shouting and beat the kids once a wrong action is made. Tell him/her that the action is not ideal and explain the reason why and the hurt that will be felt. Ask him/her if he/she wants to be treated the same way. If need be, let them think about it before saying "sorry". Try not to force him/her to say "sorry" on the spot, if he/she still does not think it's right. Give them time to reflect, you will be pleasantly glad that their little hearts are really made of "gold". ;-)"
Too much spanking and shouting will make the kids numb from any sort of teaching.. (I have also guilty in some way and trying to master the art of teaching children the right way in life)
~ Shixian
1) Respect your child – Speak to her politely, pay attention when she is speaking to you and respect her opinion
2) Always ask yourself: What effect will my decision have on my child?
3) Teach your children to fish, don't fish for them.
4) Keep a regular schedule for your kids and help them become disciplined individuals.
~ Moon Loh
"Communication with my son is the best parenting tip, I've ever experienced. I have never underestimated the 'power of absorption', although my child does not seem to understand what we adults are talking about. Babies love to learn, although they don't know how to express it out. The more we communicate with our child, the more their minds get stimulated, the more intelligent our babies would be. That will be one of the greatest gift we can give to our children."
~ Jasmine Lee
Do you have any great tips to share in nurturing your child? Share it with us at mailbox@thenewageparents.com
If you find this article useful, do click Like and Share at the bottom of the post, thank you.
Like what you see here? Get parenting tips and stories straight to your inbox! Join our mailing list here