Country:

Zip Code:

Listed:

August 12, 2013 4:55 pm

Expires:

This ad has expired
Picket Fence Infant Care and Child Care
We are a group of management & early childhood professionals, who believe your child's learning and success are part of our success.
Philosophy
Our philosophy defines the purpose of our educational system and serves to remind us that the development of every child is fundamental. Hence, we believe every child is unique with different abilities, learning needs and interests. Through our child-centric approaches we focus on individual development. By doing so, we encourage active and holistic learning in every child. We advocate the importance of quality early childhood education at the early years and the early intervention of character building as it lays the firm foundation for their future.
Admissions
We offer infant care (2 months to 18 months old) and child care services for children aged 19 months old to 6 years old. Infant care is only available at the Serangoon branch.
Operating Hours
Mondays to Fridays: 7am – 7pm
Saturdays: 7am – 2pm
Meals
Infant Care
Depending on each infant's age, meals are provided on a demand basis. Parents are to provide their own milk powder, diapers and other personal consumables. Please obtain the infant menu from your respective infant care centre.
Child Care
We provide 3 healthy meals a day. Breakfast (8.15am), lunch (12pm) and snack time (3.30pm). Please obtain the child care menu from your respective child care centre.
Curriculum
Infant Care Curriculum (2 months to 18 months)
The infant program emphasizes on holistic development of infants' emerging physical, sensory-motor, perceptual, cognitive, language and social-emotional skills.
The framework follows the early years development framework by the Ministry of Social and Family Development (MSF).
We aim to have secure and confident infants through our holistic program, professional and engaging educarers with strong partnerships with parents and families.
Early Years Curriculum (19 months – 36 months)
The Early Years curriculum largely prepares students for the 3-6 edition, therefore many of the thematic units are based around the same subject matter. The six content learning areas are also addressed throughout. Language arts, physical development/motor skills and music and movement are taught daily. Visual and creative arts, science and numeracy and taught at least 3 times per week.
Pre-School Curriculum (3 years old – 6 years old)
The International Preschool Curriculum encompass six trans-disciplinary content learning areas:
(1) Language Arts
(2) Socio-Emotional Skills
(3) Numeracy
(4) Creative and Visual Arts
(5) Sciences
(6) Fine and Gross Motor Skills
The curriculum is based on proven and peer-reviewed concepts that include play, inquiry and objective-based learning styles.
There are five underlying themes and objectives of the IPC which are designed to cultivate critical thinking, raise self-awareness, promote an understanding of other cultures and encourage internationalism and multilingualism.
The IPC takes the prevailing view that the first few years of a child's life provide a vital opportunity for development. The IPC involves family and parents wherever possible in understanding and facilitating the objectives of the organization.
Chinese Curriculum (2 months old – 6 years old)
Picket Fence华文教育课程注重幼儿多元智能的培养,全面发展幼儿的思维素质和治理素质,按照幼儿生命中的关键期设置,按照幼儿年龄发展的阶段性,在特定的年龄阶段提供特定领域的学习内容,将大容量的教育内容:日常生活教育,感官教育,数学教育,语言教育,科学文化教育,融汇进去,使幼儿视野开阔,并达到举一反三的效果。本教材还加入了古诗,三字经等国学教育,让幼儿学会从小接受圣贤教导,养成行为之规,理解做人之本,为孩子铺就人生成功之道,奠定人生成就之根走上人生幸福之路。
Picket Fence Chinese curriculum focuses on the cultivation of children's multiple intelligences. It looks at the holistic development of children's critical thinking in their early years and addresses their age-appropriate development in language arts, socio-emotional skills, numeracy, creative and visual arts, sciences and fine/gross motor skills. The curriculum underpins our emphasis on character development and moral values.
IPC's Academic Team
The IPC's academic team currently includes: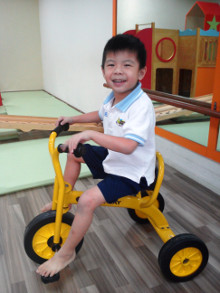 Professor Donna Skinner, Ph.D
Professor Skinner has over 20 years of experience in the field of education – as a private school owner specializing in meeting the individual needs of students, as an educational consultant assisting schools in improving their quality of education and as a professor to post graduate students pursuing Masters in Education programs.
Dr. Rebecca J. Reynolds, Ed.D
Dr. Reynolds has dedicated her professional career to early childhood education and has been involved with various forms of curricula development and teaching for more than twenty years. Dr. Reynolds has an interest in Special Educational Needs (SEN) and continues to conduct and publish research in the field. She also works directly with the Head Start Program in Illinois as a consultant.
Dr. Erika Burton, Ph.D
Dr. Burton has pursued a passion for early literacy. Dr. Burton's focus on literacy culminated in the publication of a literacy based curriculum that focuses on phonics, sight words and early reading. Prior to pursuing her doctorate degree in Education, Dr. Burton was an elementary teacher and an assistant principal.
Award
We are proud to announce that Picket Fence Education has been awarded with the following recognitions.
Asia Pacific Brands Award
It is awarded for satisfied the requirements by the honourable panel chaired by Mr Vikram Nair (Nominated Member of Parliament), Trade & Industry Association (Singapore), Asia Business Journal & APB Singapore.
Promising SME 500 Award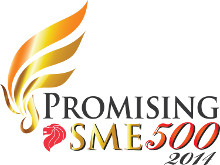 The Promising SME 500 Campaign was spearheaded to recognize the exceptional achievements of business men and women in Singapore, highlighting their commercial success and also recognizing their contributions to the economy and the community at large. This campaign also serves as a platform to inspire aspiring entrepreneurs to likewise pursue their dreams and ultimately to create a sustainable entrepreneurial culture in our nation.
The Promising SME 500 2014 Campaign is supported by the Small Medium Business Association (SMBA), a business association founded to build and nurture the next generation of business leaders in Singapore whilst promoting business excellence among established local SMEs.
The Campaign Advisory Panel and main organizers include industry top executives and consultants from the fields of Banking and Finance, Human Resource, Academia, Politics and Business Management. Through SMBA, this campaign is also closely affiliated with students from top Local Universities such as NUS and SMU – and is dedicated to supporting youth entrepreneurs and youth business clubs such as the NUS Entrepreneurship Society (NES) in their efforts to promote entrepreneurship among the youths and young adults in Singapore.
Industry Star Award
The Industry Star is recognized for their exceptional achievements and contributions to specific industries. Being brand leaders in their fields, these companies have attained high levels of customer service, a strong brand name and offers unique solutions that are based on innovation and best industrial practices – cementing their position as role models for others in the industry to emulate.
Each year, the Promising SME 500 Brand Campaign features these top SMEs under the Industry Star Category, presenting them a well deserved platform to showcase their products and services and bringing their brand reputation to a whole new level.
The awards are in recognition of our achievements both in Singapore and in the region as a quality early childhood education provider.
We would like to take this opportunity to thank all our parents, partners and staff who have in one form or another contributed to us achieving these recognitions. They are a testament to our continued commitment in improving our quality of care to those that matter most, our children.
Website: picketfenceeducation.com
Leave a Comment: